Hydraulic Cable Cutter primarily used in the power utility and electrical industry for cutting copper/aluminium power cables, overhead conductors (distribution and transmission) as well as support wires or cables (guy wire).
From small copper power cables up to large underground power cables, overhead distribution or transmission conductors. They can be used in numerous other industries and applications that require cutting.
A range of tools and equipment models are available such as: manual hand operated, maunal hydraulic cutters, battery hydraulic cutters or remote hydraulic head cutters (operated from manual, electric, petrol or diesel pump).
Styles of cutting tool heads include ratchet, guillotine (flip-top or latch head) and scissor type. See bottom of page for popular cable and conductor types, select cutters can also cut steel rod and reinforcing bar (rebar).
● OEM & ODM.
● One year warranty.
●Wide range of applications .
● easy to use.
● reliability and robustness.
● reduced maintenance times.
● low operating costs.
Email : seo@vanermachinery.com
Mobile&whatsapp : +86 18821659423
Factory Add. : HIGH-TECH INDUSTRY PARK , LUQIAO TAIZHOU ZHEJIANG.

Add.:ROOM 1802, A3 BUILDING, JINYE SHI DAI, JINYE ROAD , XI'AN SHAANXI, CHINA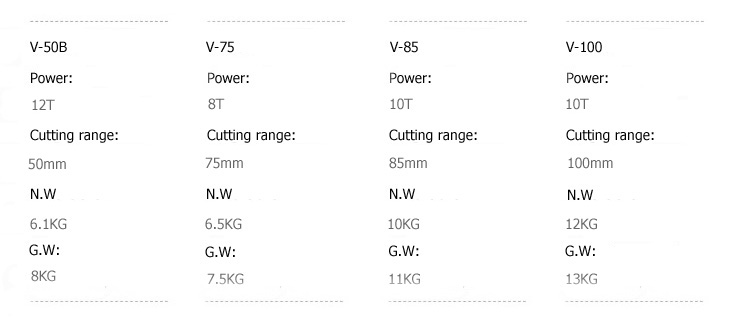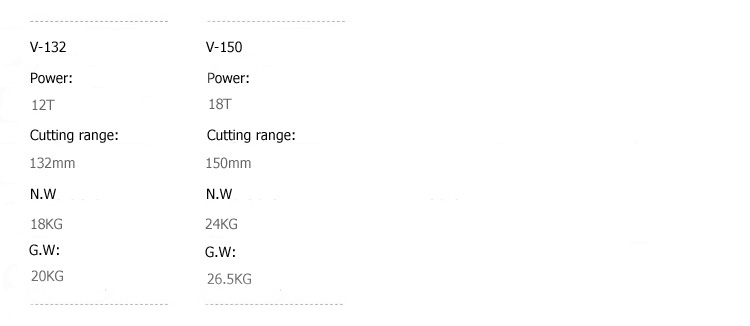 Video: