Factory Video:
Buy our international standard level MR-V motor stator recycling machine to run your recycling business smooth, hassle free and make profits.. Order today

Product Description:
● The dry grinding and separation of waste motor stator crusher, magnetic roller sorting machine and air separator.
● Artificial to waste motor stators by dismantling professional equipment for processing, from renewable resources.
● The whole treatment process is carried out in negative pressure.
● The device will first material through the conveyor transports the waste motor stators to the crusher for crushing, crushing the mixture material through the conveyor roller magnetic separator has strong non-ferrous metal (mixture) and silicon steel (iron).
● The copper mixture conveying machine is transported to the mill further crushed; then metal and non metal get through the air separation.
● In the process of crushing and sorting, a pulse dust removal system is equipped, which can effectively solve the dust emission,and meet the national standard.
● OEM & ODM.
● One year warranty.
Product Show: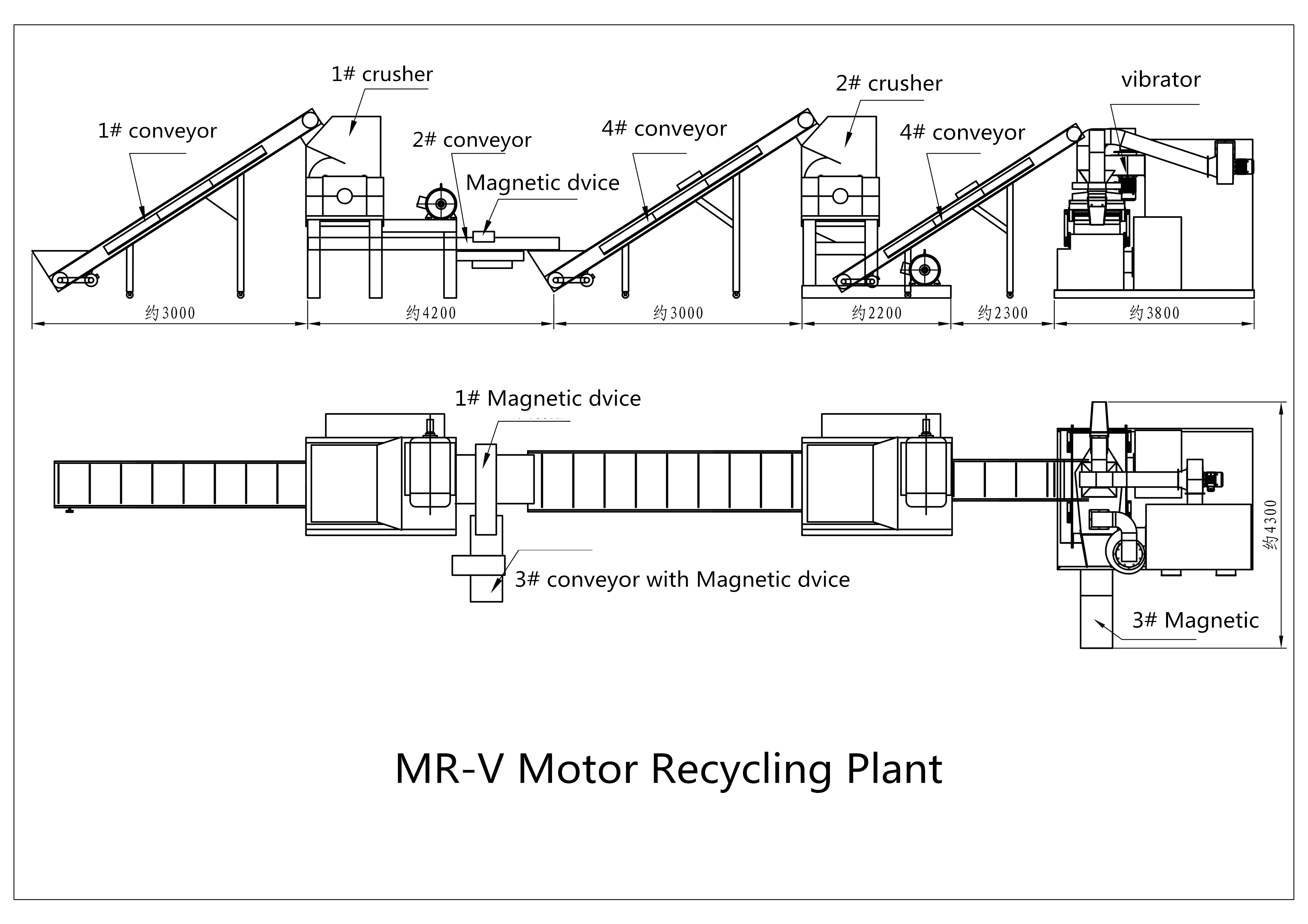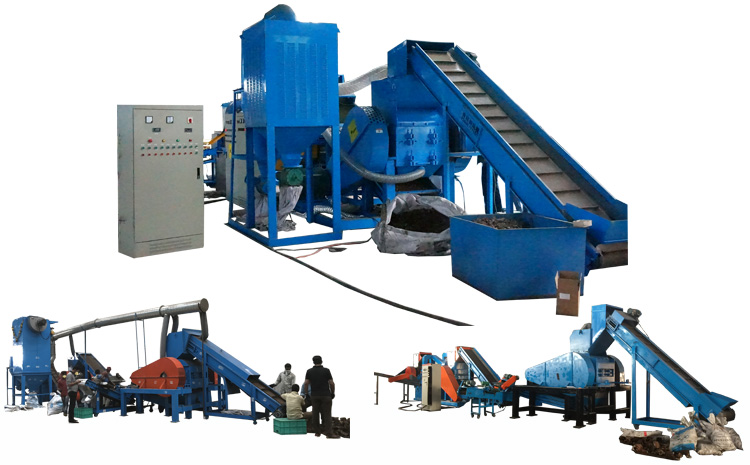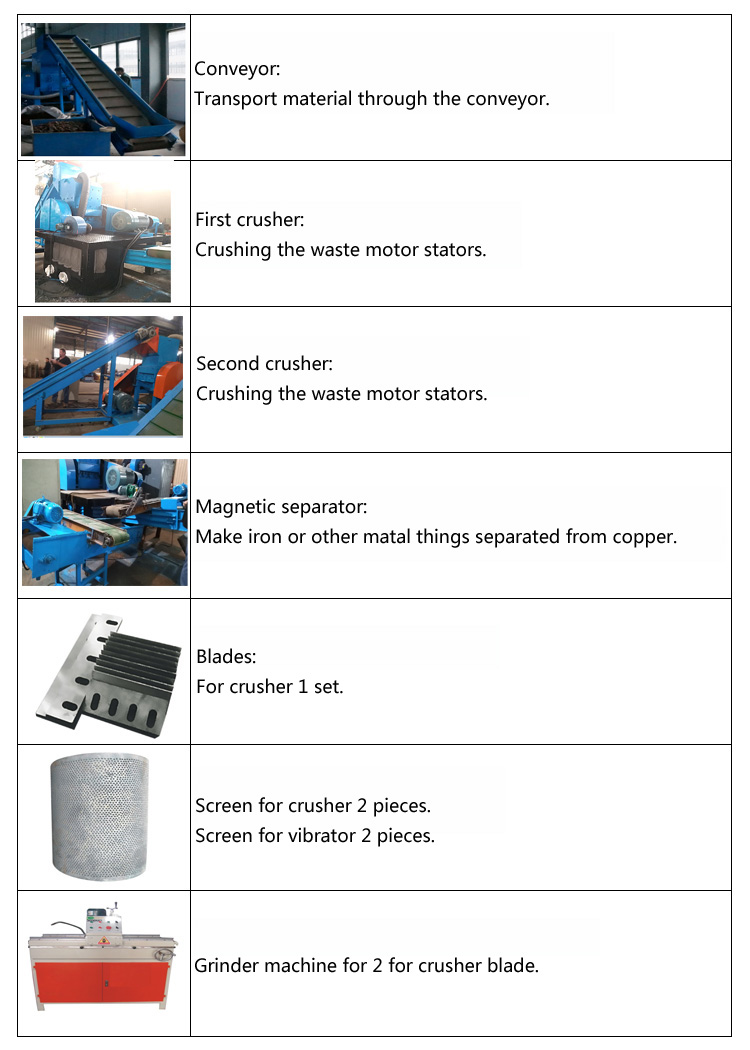 Factory Picture: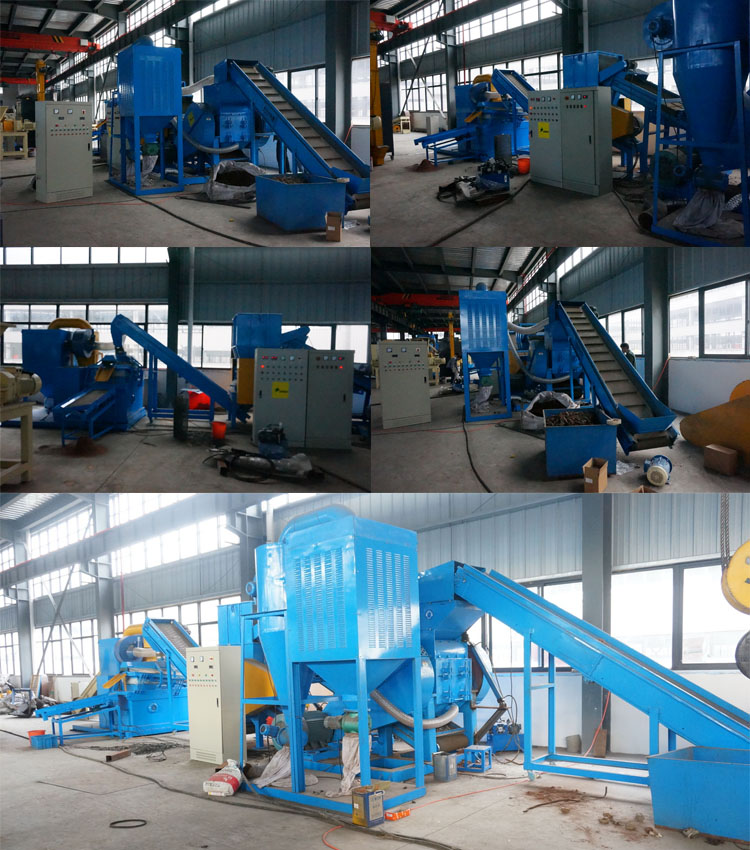 Flow Chart: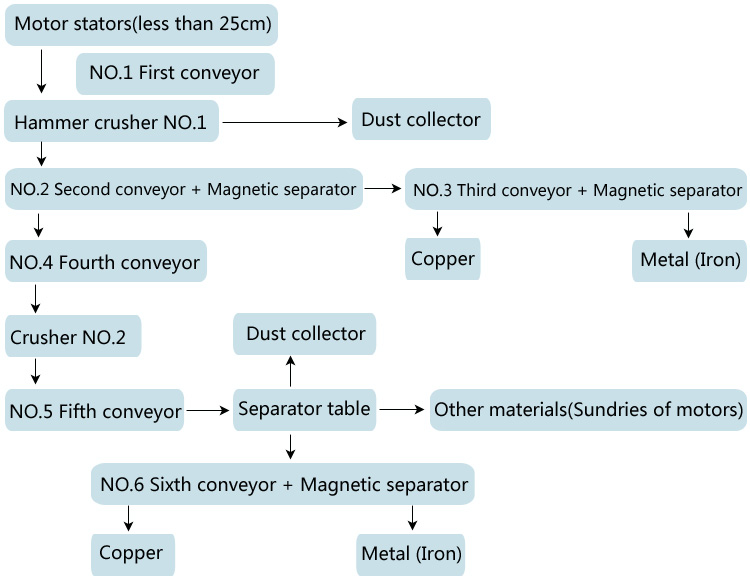 Final Products:

You might also like: