The dry grinding and separation of waste motor stator crusher, magnetic roller sorting machine and air separator.
Artificial to waste motor stators by dismantling professional equipment for processing, from renewable resources.
The whole treatment process is carried out in negative pressure.
The device will first material through the conveyor transports the waste motor stators to the crusher for crushing, crushing the mixture material through the conveyor roller magnetic separator has strong non-ferrous metal (mixture) and silicon steel (iron).
The copper mixture conveying machine is transported to the mill further crushed; then metal and non metal get through the air separation.
In the process of crushing and sorting, a pulse dust removal system is equipped, which can effectively solve the dust emission,and meet the national standard.
● OEM & ODM.
● One year warranty.
● High productivity.
● Large production line.
● reliability and robustness.
● reduced maintenance times.
● low operating costs.
● recycle scrap waste copper motor,engine,car motor.
● automatic,high quality.

● best selling,china made.
● Custom size from mini to big plant.

● widely used in manufacturing & Recycling industry.
Email : seo@vanermachinery.com
Mobile&whatsapp : +86 18821659423
Factory Add. : HIGH-TECH INDUSTRY PARK , LUQIAO TAIZHOU ZHEJIANG.

Add.:ROOM 1802, A3 BUILDING, JINYE SHI DAI, JINYE ROAD , XI'AN SHAANXI, CHINA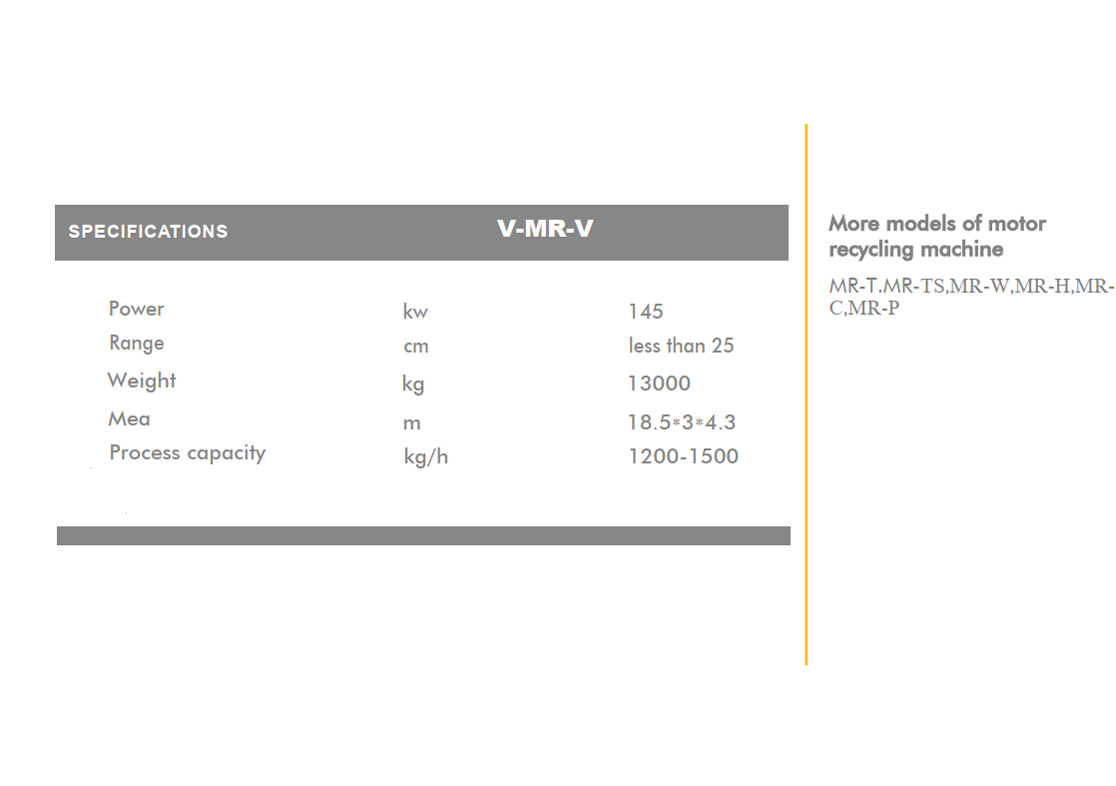 Video: