VANER MR-W Hydraulic Motor Recycling Machine is professional processing scrap electric motor stators.
MR-W has 2 parts to finish the whole cutting and recycling process. The first one is the cutting part to cut the copper wire from motor stators. The second part is copper pulling parts which are grabbing copper out from small motor stators.
It can efficiently dismantle scrap motor stators with a diameter ranging from 40 to 70 cm. The processing capacity is 30-40 pieces per day.
● OEM & ODM.
● One year warranty.
● 99.99% separation rate.
● High quality components.
● Body color: durable plastic-coated.

● Specially customized hydraulic system.
● XUANFENG motor or other same grade motors.
● DELIXI electric box components or other same grade compents.
● Recycle scrap waste
scrap Copper core motor
scrap fridge compressor

scrap Transformer

scrap motor stator
scrap Alternator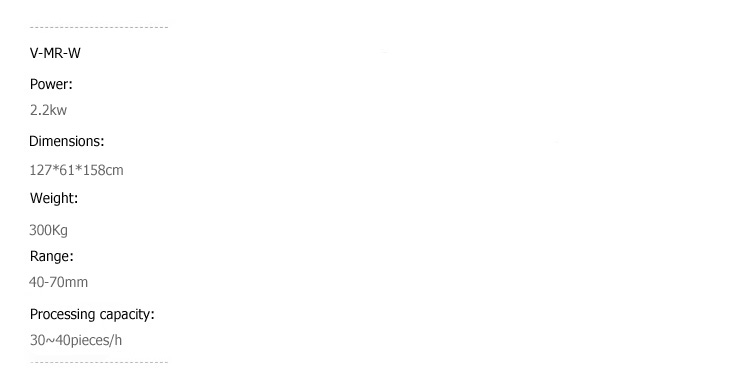 Video: