The entire assembly line uses the PLC intelligent programming automatic control and man-machine interface touch screen, so that the even feeding of the entire production line and coordinated work can be realized.
Compact structure, reasonable layout, stable performance, noise reduction treatment of the crushing equipment.
The crushing part uses shredding, smashing and crushing processes, and circulating water cooling is used inside and outside the crushing chamber.
Use the negative pressure feeding system and pulse dust removal system to purify the working environment.
The sorting part adopts the proportion sorting combined with the static careful selection, so that the metal recovery rate can reach up to more than 99%.
● OEM & ODM.
● One year warranty.
● High recovery rate .
● Easy to use.
● reliability and robustness
● reduced maintenance times
● low operating costs
Email : seo@vanermachinery.com
Mobile&whatsapp : +86 18821659423
Factory Add. : HIGH-TECH INDUSTRY PARK , LUQIAO TAIZHOU ZHEJIANG.

Add.:ROOM 1802, A3 BUILDING, JINYE SHI DAI, JINYE ROAD , XI'AN SHAANXI, CHINA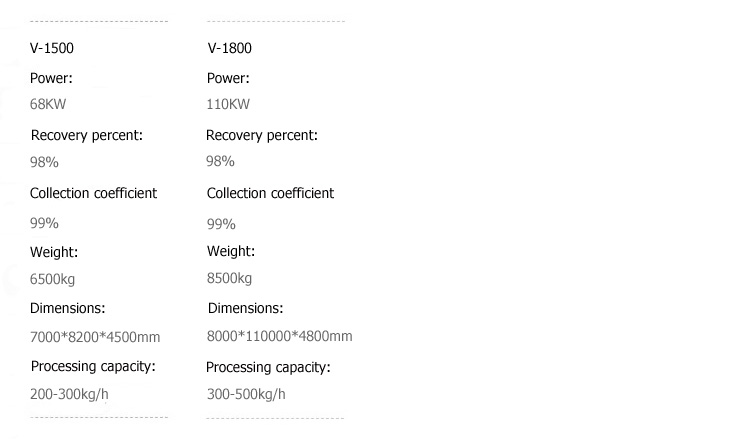 Video: