Buy our international standard level PCB recycling machine to run your recycling business smooth, hassle free and make profits.. Order today !!

Product Description:
● The entire assembly line uses the PLC intelligent programming automatic control and man-machine interface touch screen, so that the even feeding of the entire production line and coordinated work can be realized.
● Compact structure, reasonable layout, stable performance, noise reduction treatment of the crushing equipment.
● The crushing part uses shredding, smashing and crushing processes, and circulating water cooling is used inside and outside the crushing chamber.
● Use the negative pressure feeding system and pulse dust removal system to purify the working environment.
● The sorting part adopts the proportion sorting combined with the static careful selection, so that the metal recovery rate can reach up to more than 99%.
Product Show: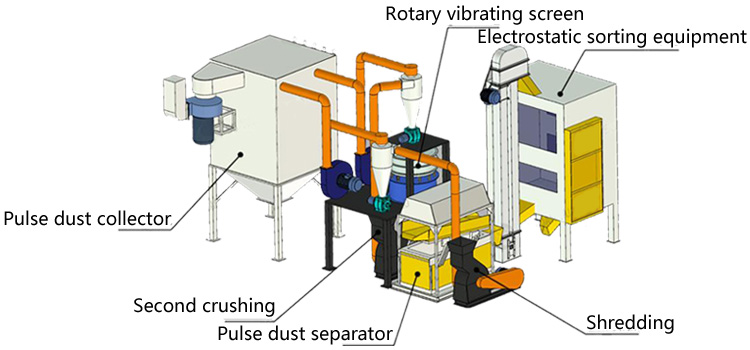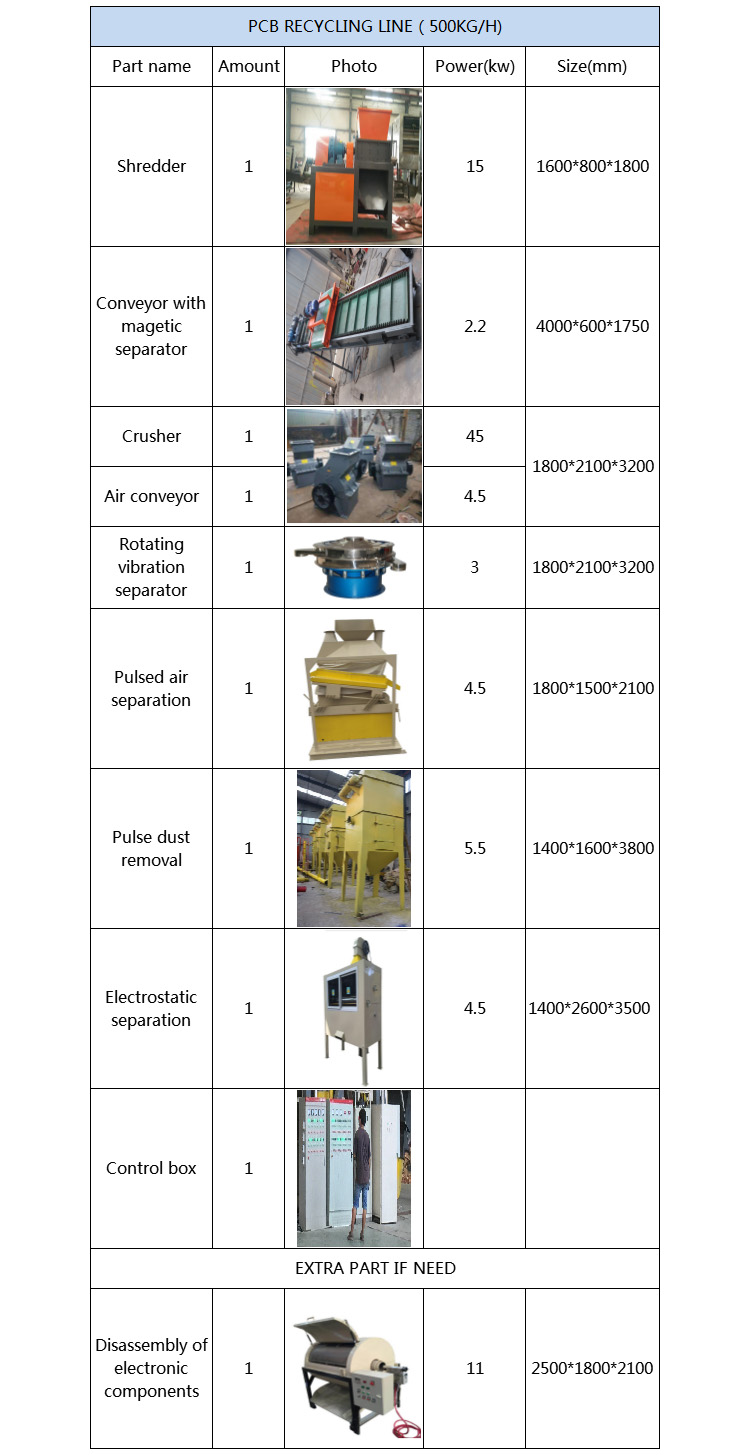 Factory Picture: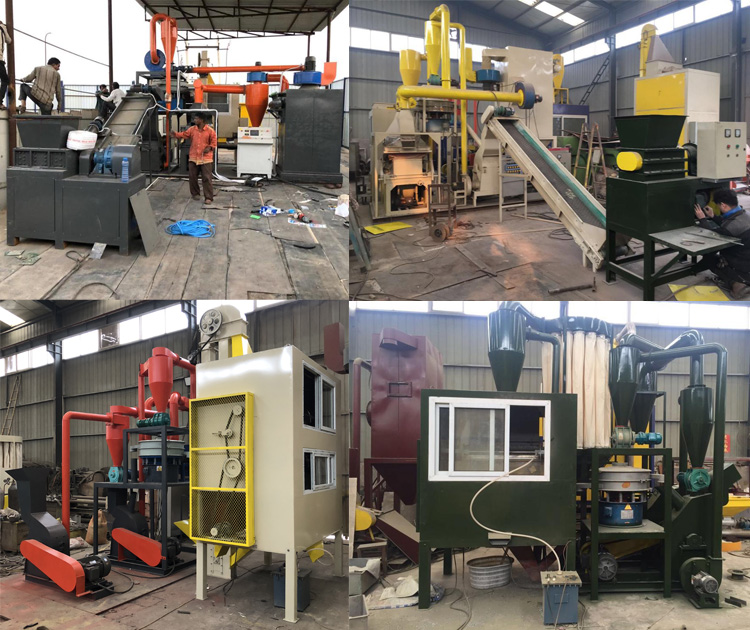 Flow Chart: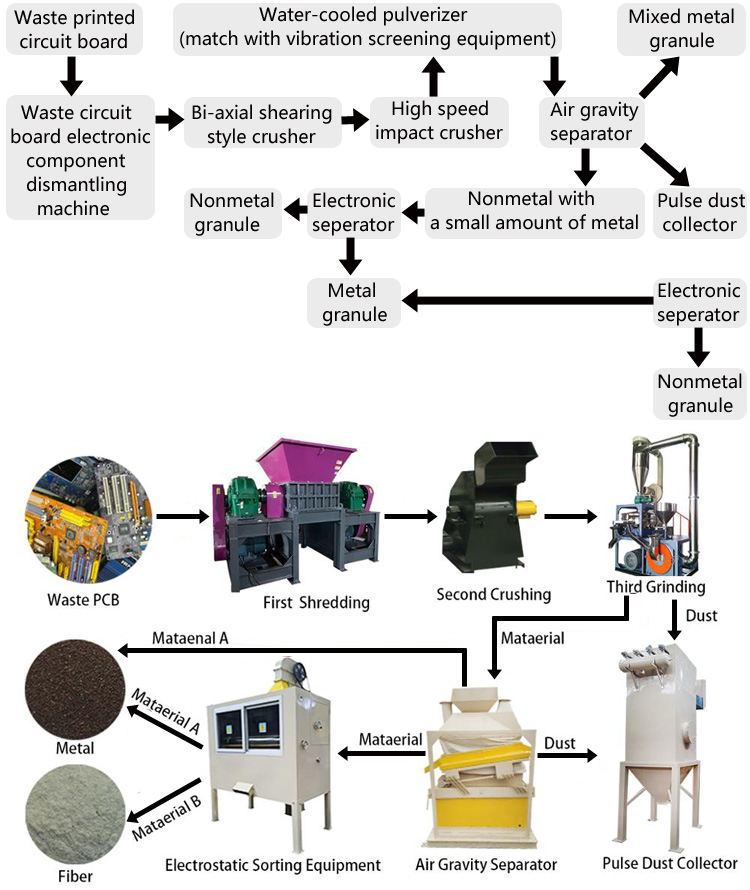 Raw material can be recyced:
1. Electricity cable.
2.Communication line.
3.Telephone line.
4. Electricity wire.
5. Cable conductor.
6. Aluminum foil.
7. PCB Boards.
Final Products: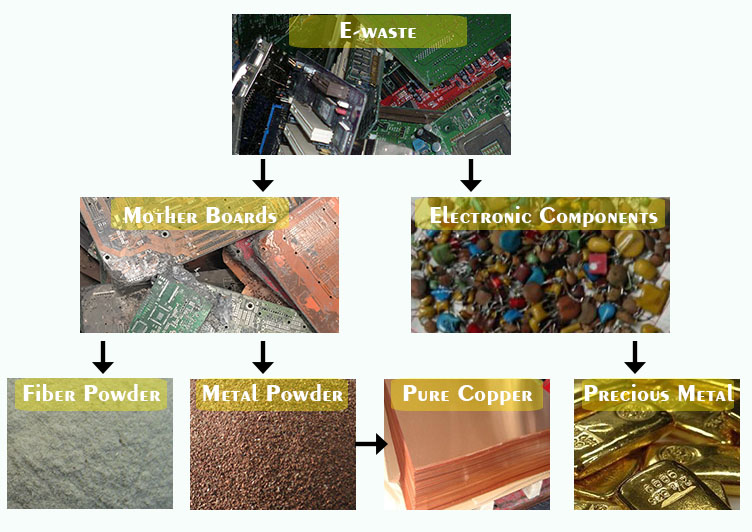 You might also like: