Factory Video:
Buy our international standard level Plastic crusher machine to run your recycling business smooth, hassle free and make profits.. Order today !!

Product Description:
● Plastic Crusher Machine to crushing various plastic plastics and rubbers, such as plastic profiles, tubes, rods, threads, films, and waste rubber products.
● The pulverized particles can be directly used as production raw materials.
● This type of machine uses alloy steel blades for long life.
● At the same time, the machine uses a separate design for easy maintenance and cleaning, and has a double-layer structure, equipped with sound insulation materials, and has low noise. The base is also equipped with four wheels for easy movement.
● This equipment saves time and money, can be recycled in a short time, avoids pollution and bad rate caused by mixing, can reduce waste and loss of plastic, labor, management, storage and purchase materials.
● Easy to disassemble, easy to use, volume Compact, suitable for use in small workshops; Wide range of uses, suitable for crushing and recycling of soft and hard materials such as PU, PVC, PC, ABC.
● Equipped with overload protection device and power chain protection system, safe operation, clean and reliable.
● OEM & ODM.
● One year warranty.

Product Show: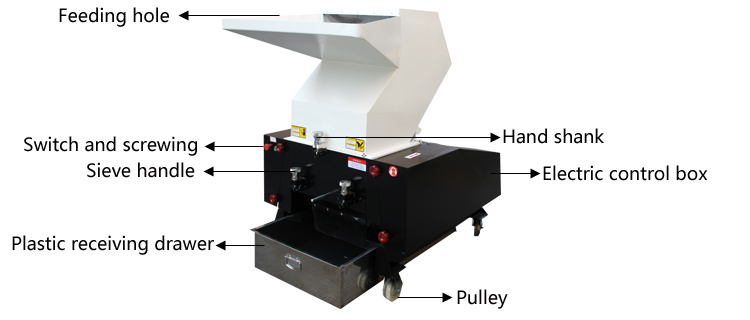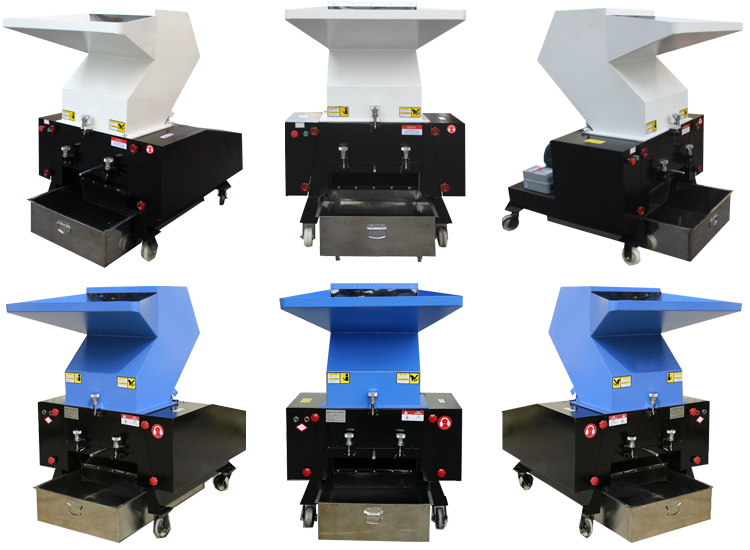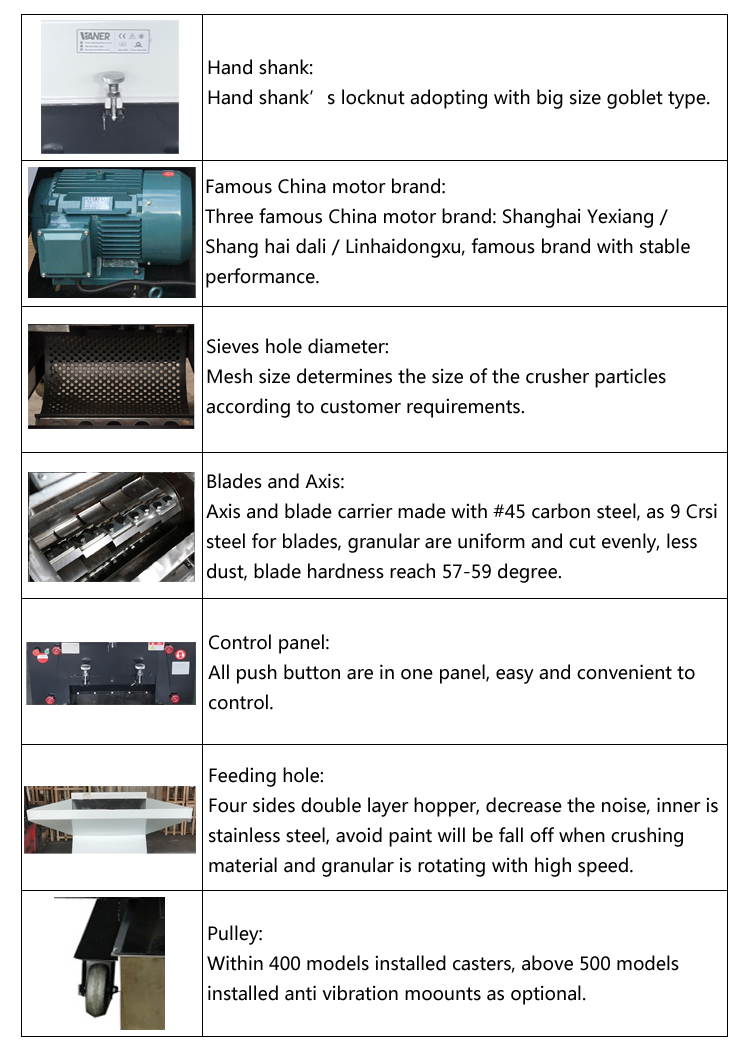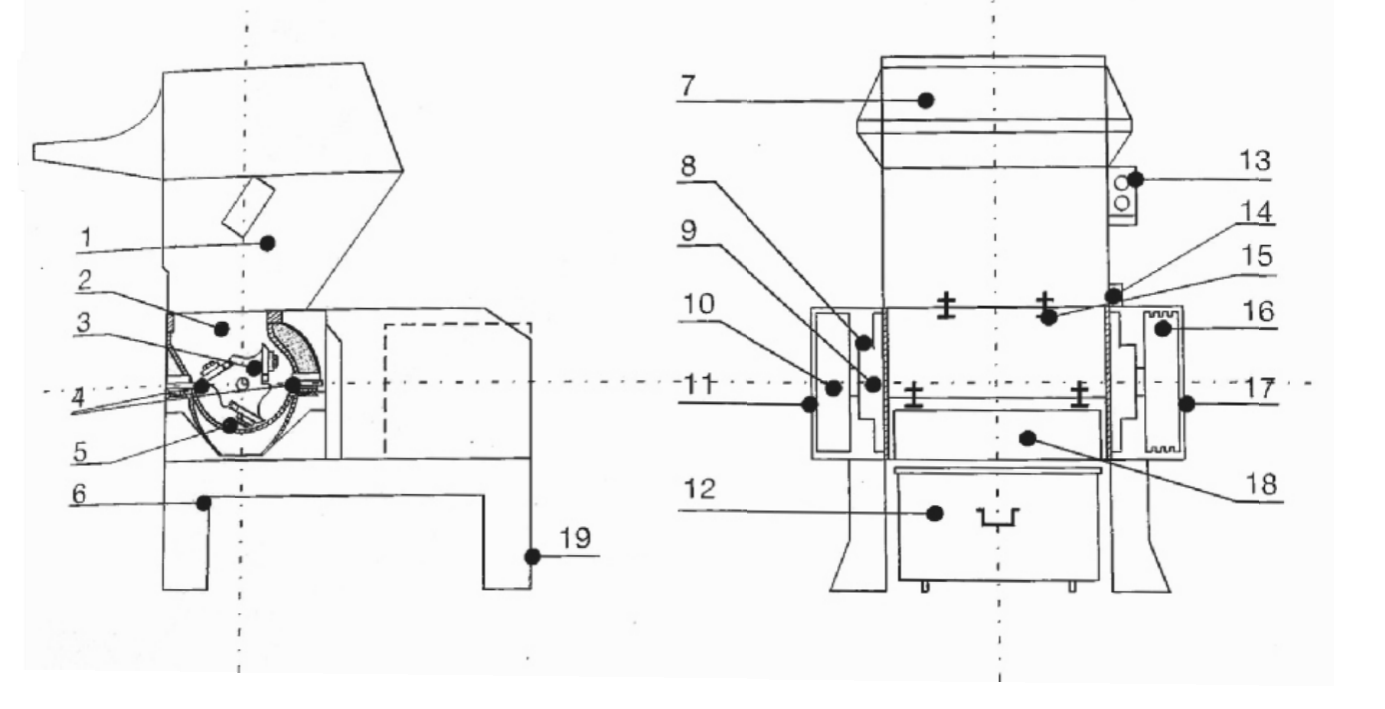 Factory Picture: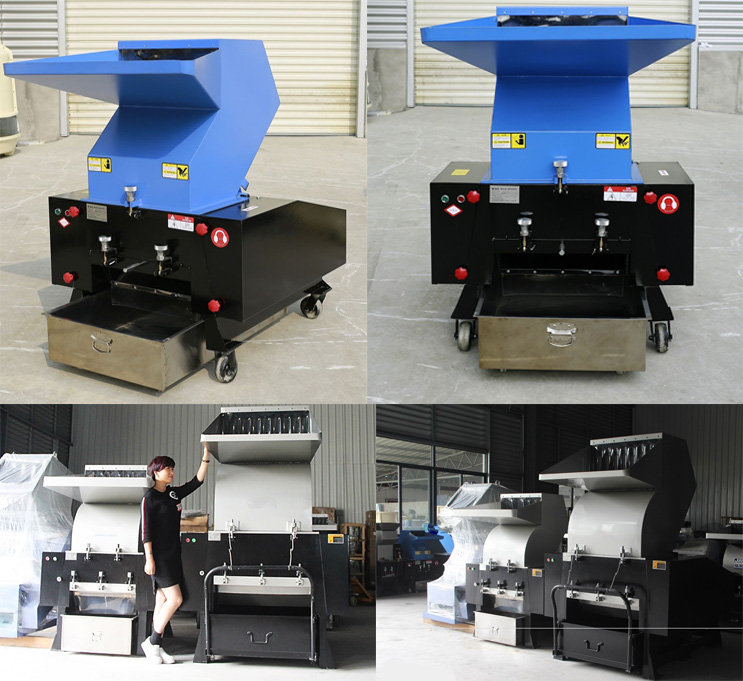 Final Products:
HDPE, PVC, LDPE, ABS, PE, PET, PP, foam, plastic pipe, pet bottom, plastic bottle, garbage EPS PET, Nylon plastic bag, paper, hard disk, hard, drive, wood, tire, glass, beer bottle, glass bottle, beer can, oil drum, gallon drum, aluminum can, plastic bucket, beverage bottom, woven bag, film plastic, plastic, plastic can, rubber.

Q & A:
Q: What is the usage & application of plastic flake?
A: Recycled plastic can be made into the following products.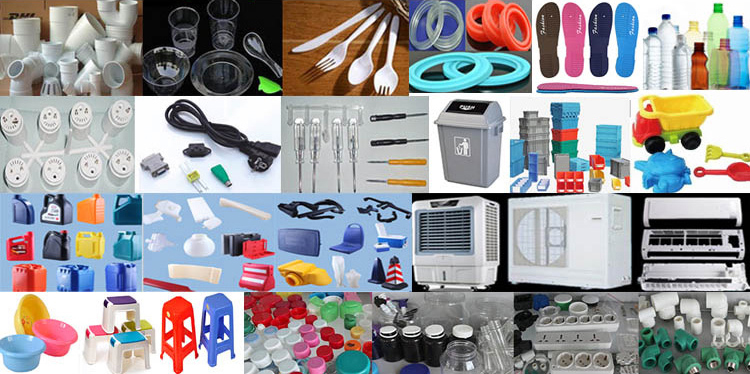 You might also like: