VANER Plastic Crusher Machine is to crushing various plastic plastics and rubbers, such as plastic profiles, tubes, rods, threads, films, and waste rubber products.
The pulverized particles can be directly used as production raw materials.
This type of machine uses alloy steel blades for long life.
At the same time, the machine uses a separate design for easy maintenance and cleaning, and has a double-layer structure, equipped with sound insulation materials, and has low noise. The base is also equipped with four wheels for easy movement.
This equipment saves time and money, can be recycled in a short time, avoids pollution and bad rate caused by mixing, can reduce waste and loss of plastic, labor, management, storage and purchase materials.
Easy to disassemble, easy to use, volume Compact, suitable for use in small workshops; Wide range of uses, suitable for crushing and recycling of soft and hard materials such as PU, PVC, PC, ABC.
Equipped with overload protection device and power chain protection system, safe operation, clean and reliable.
● high speed,movable
● best selling,cheap price,china made.
● Custom size from mini to big plant.
● widely used in plastic manufacturing & Recycling industry.
● recycle scrap waste
abs,aluminum can,bottle cap,cardboard,carton board,pet bottle,pet
eps foam,fabric,foam,hard plastic,hdpe bottle,ldpe,pe pp pvc pet
styrofoam,polythene.
Email : seo@vanermachinery.com
Mobile&whatsapp : +86 18821659423
Factory Add. : HIGH-TECH INDUSTRY PARK , LUQIAO TAIZHOU ZHEJIANG.

Add.:ROOM 1802, A3 BUILDING, JINYE SHI DAI, JINYE ROAD , XI'AN SHAANXI, CHINA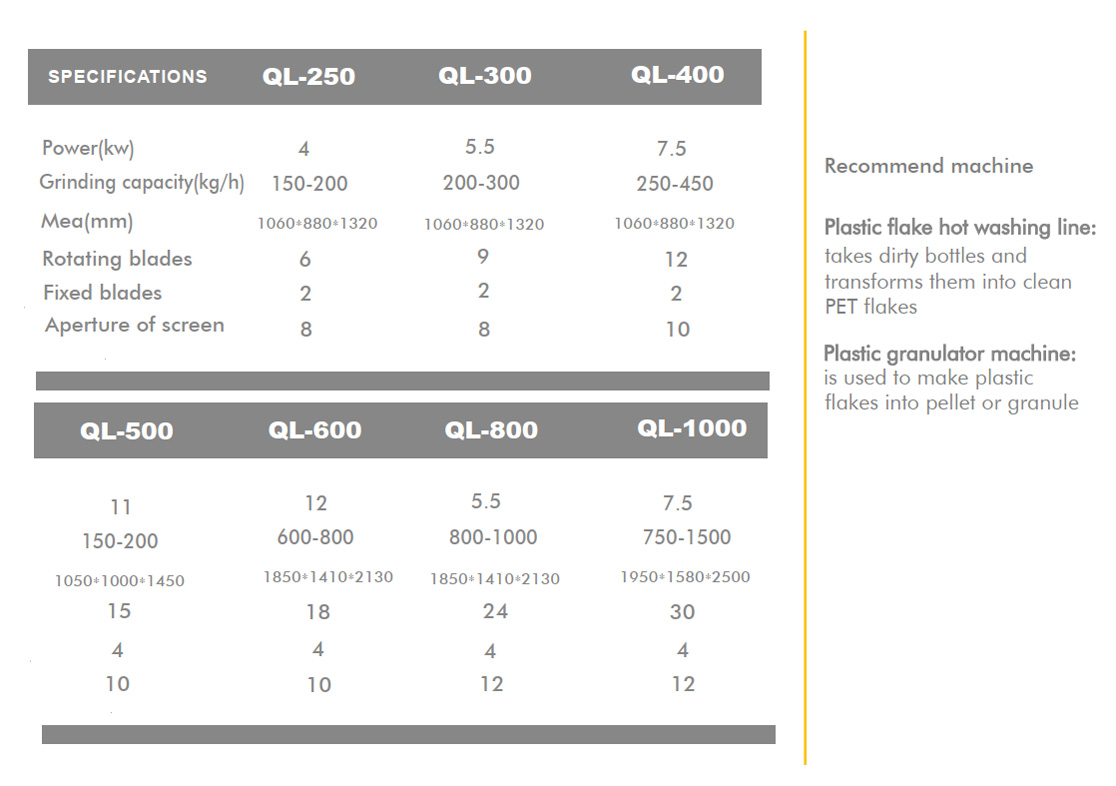 Video: