V-007 wire stripping machine is a professional product for processing all kinds of copper scrap single-core and double-core copper wires. It is very easy to operate and easy to carry. The principle of the wire stripping machine is to cut through two shafts and have a blade on the shaft to recover copper.
Handles a variety of cables from 1 mm to 40 mm in diameter, and professional equipment works even when traditional gripping procedures fail.
V-007 wire peeling machinecan be adjusted automatically, without wasting time on a slotting machine that needs to adjust the blade every time the cable diameter is changed.
The machine has the ability to process flat cables and rigid cables, which is ideal for the waste recycling industry. The blades and rollers rotate simultaneously through the gears, the cables will not slip, and the springs are adjustable to provide the appropriate cutting pressure.
No matter how demanding your environment is or how many wires you have to strip, it can do everything effortlessly. The sharp blade installed on this machine is super sharp and can strip 200 ~ 1000KG wires in one day.In addition, it has different types of feed holes, you can enter any wire between 1 ~ 40MM.
● OEM & ODM.
● One year warranty.
● Pure Copper Motor.
● easy to use
● reliability and robustness
● reduced maintenance times
● low operating costs.
● recycle scrap waste copper cable wire.
● automatic,electric,high quality.
● cheap,china made,hot sale.
● small,portable.
● widely used in recycling industrial.
Email : seo@vanermachinery.com
Mobile&whatsapp : +86 18821659423
Factory Add. : HIGH-TECH INDUSTRY PARK , LUQIAO TAIZHOU ZHEJIANG.

Add.:ROOM 1802, A3 BUILDING, JINYE SHI DAI, JINYE ROAD , XI'AN SHAANXI, CHINA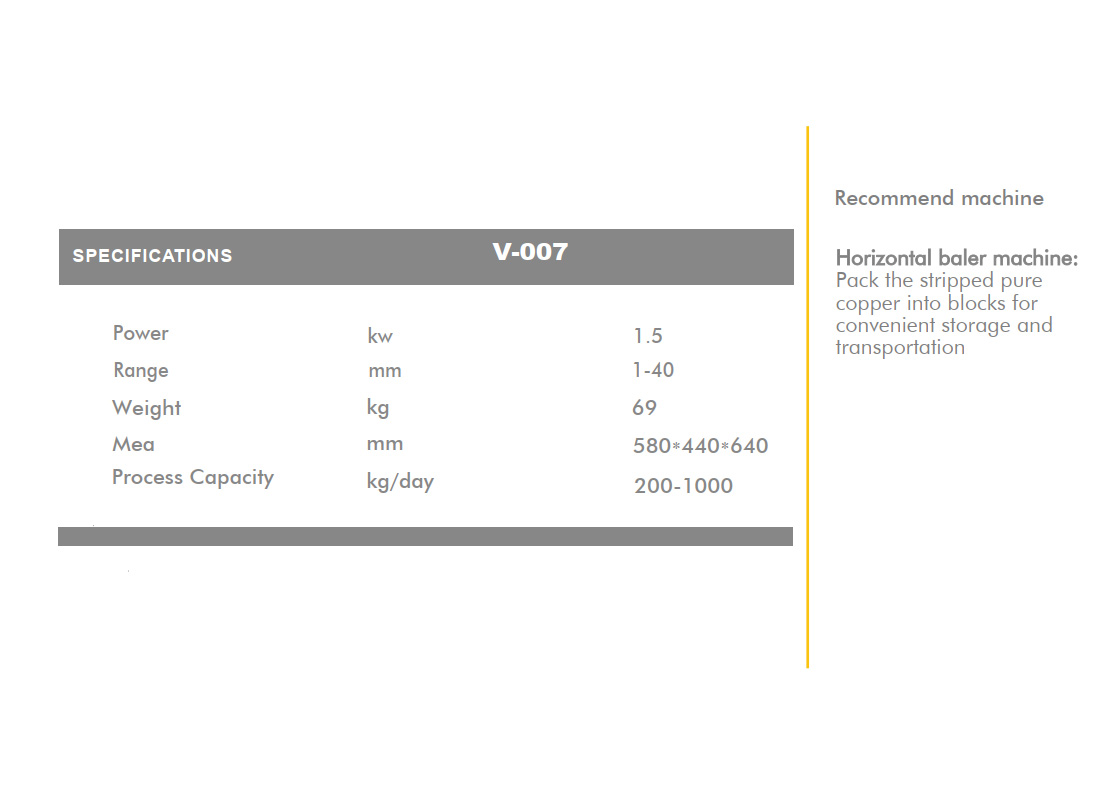 Video: