Factory Video:
Buy our international standard level V-045 wire stripping machine to run your recycling business smooth, hassle free and make profits.. Order today !!

Product Description:
● Vaner V-045 is another excellent wire stripping machine, because it has a motor, so it can be used without training. Simple and automated operation means that you have to do relatively little work when feeding wires into the machine, making it one of the easiest models on our list.
● This machine can strip 1-45mm cables, so it is very practical. It also has adjustable tension, which solves the main problems of other models. If the machine is in trouble with an old or stretched sheath, adjusting the tension can quickly get it back on track.
● The machine also has a steel body, which means it is very sturdy and it will last for decades unless you get into the habit of abusing it.
● What ultimately sets the model apart is its price. It's much easier to use than our top models, but you will pay twice as much. For most people, rising prices do not justify added functionality. However, in the long run, this is the model you will be satisfied with.
● In addition to quality, understanding how and where to work is equally important. This is a machine that you can install on a workbench, desktop or dedicated workstation. A good foundation helps you perform your work easier and more accurately every time. You only need to practice to familiarize yourself with all the functions of the machine.
● In fact, this very reliable stripper can strip accurately and quickly, and it runs automatically to minimize your work pressure. The stripping output of 400-1000KG per day can improve your work efficiency and save time.
● OEM & ODM.
● One year warranty.
Product Show: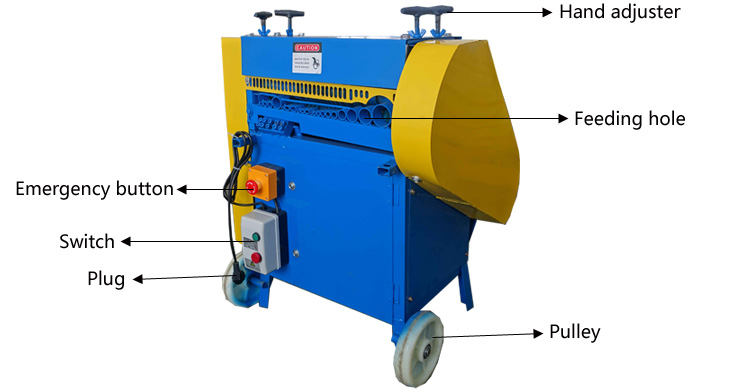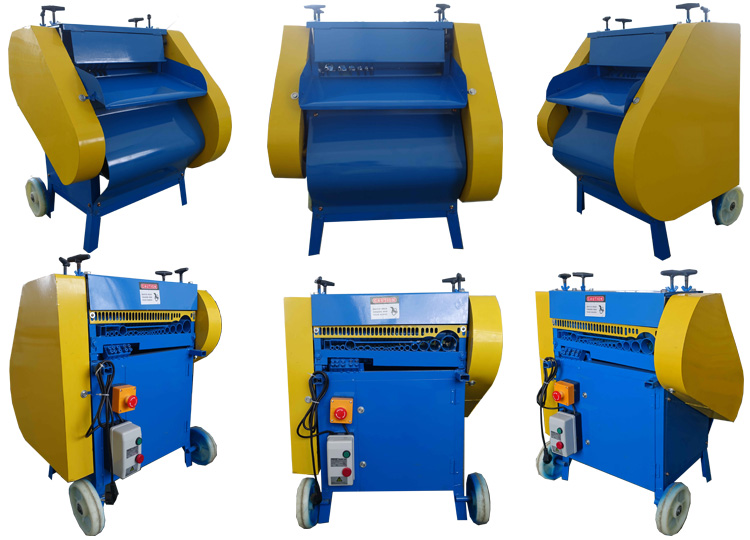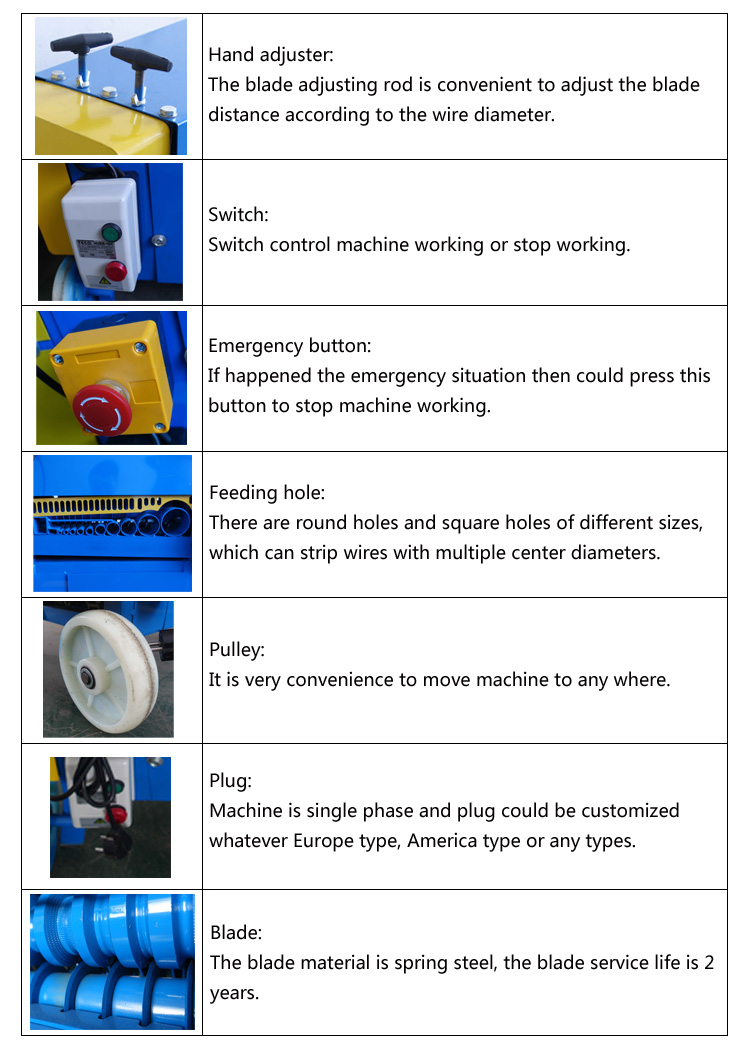 Factory Picture: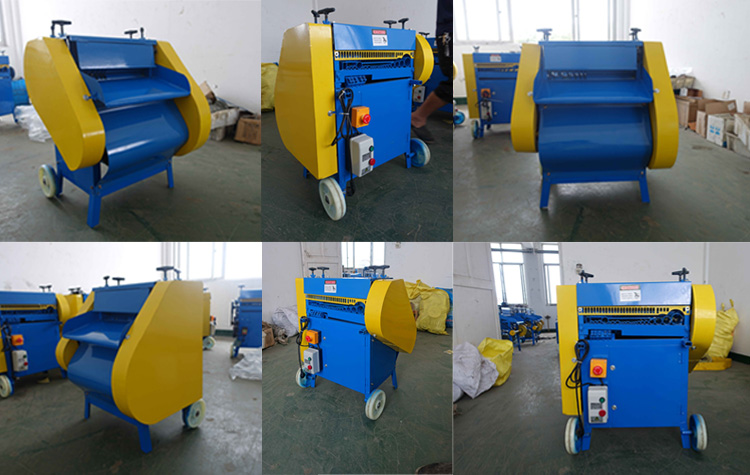 Flow Chart:

Operation steps:
Step1: Check device connection and power, press switch.
Step2: Adjust the distance between shaft and blades, then put cable scrap into the corresponding inlet of wire stripper.
Step3: After cut, get the pure copper or aluminum wires and plastic skin wires.
Final Products: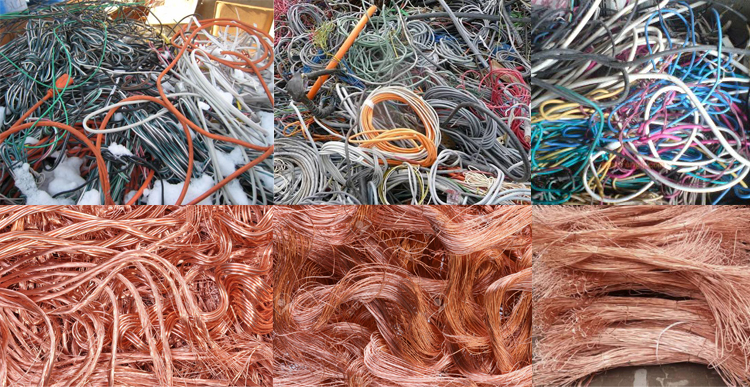 You might also like: