Factory Video:
Buy our international standard level wet cable granulator machine to run your recycling business smooth, hassle free and make profits.. Order today !!

Product Description:
● Cable granulator machine is an advanced technology for the treatment of waste cables. It has been used in some industrialized countries such as the United States since the 1980s.
● Advanced Cable granulator machine can handle waste cables well. After a series of processing, these waste copper cables can be broken down into pure copper particles and plastic particles. These copper particles, called copper rice, can be used directly.
● V-05W / 10W / 20W / 40W wet Cable granulator machine is an environmentally friendly machine. Its outstanding feature is that it saves water, circulates water for the entire machine, and is extremely separated without waste.
● Its separation rate is up to 99.9%, no dust, no drainage, no pollution! It is an excellent environmental protection equipment.
● It can handle all kinds of waste electrical wires, such as automobile circuits, electric scooters and wires of televisions, washing machines, refrigerators, air conditioners, communication facilities and computers, and even waste electrical wires that other machines cannot handle.
● No incineration and pollution, conforming to EHS standards, harmless to workers, is an environmentally friendly waste recycling solution, fully automated, stable performance, easy operation, easy maintenance, high recovery rate.
● OEM & ODM.
● One year warranty.

Product Show: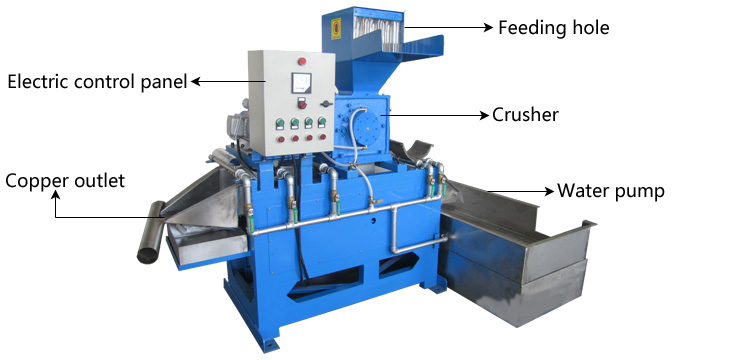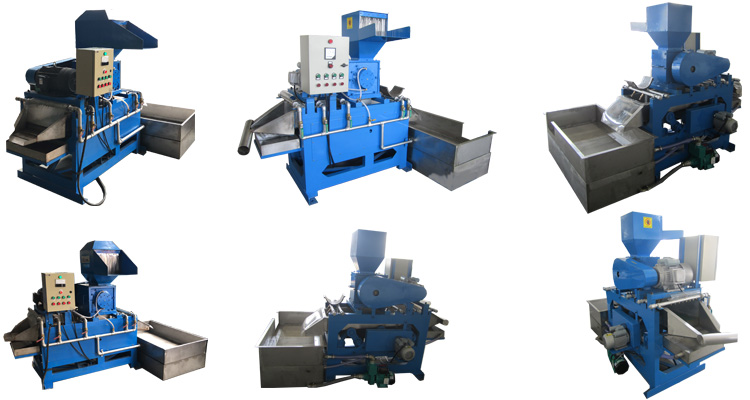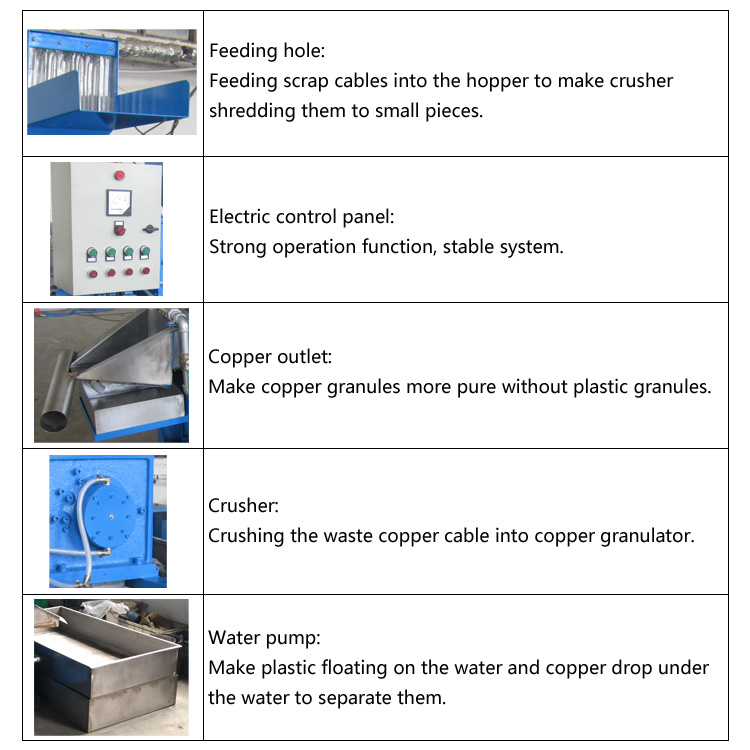 Factory Picture: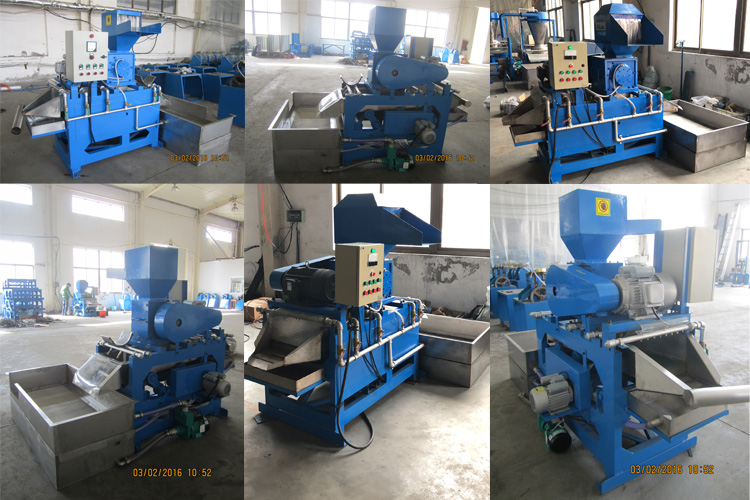 Flow Chart:

Operation steps:
Step 1: Feeding scrap cable into feeding holes and make them crush to small pieces by crusher.
Step 2: Crushed cables drop into vibration separator.
Step 3: Mixed cables is separated by vibration separator to pure pvc and copper granules through air blowing and separator vibrating.
Q & A:
Q1: Does the machine need to be installed?
A1: Does not need to be installed,directly connected to the electricity.
Q2: What size can be handled?
A2: The minimum and maximum wire diameter that the cable granulator machine can handle: 0.5mm-30mm.
Q3: What is the separation rate and pure copper rate?
A3: The separation rate is generally 99.8%, and the pure copper rate is generally between 40% and 50% depending on the type of wire.
Q4: How do I adjust the buttons on the control panel?
A4: Air volume is to control plastic blowing backwards, the vibration is to control the copper particles to move forward.
Q5: How to operate in different situations?
A5: Plastic at the copper outlet: you need to increase the air volume or reduce the vibration frequency. Copper particles in the plastic port: you need to reduce the air volume or increase the vibration frequency.
Final Products: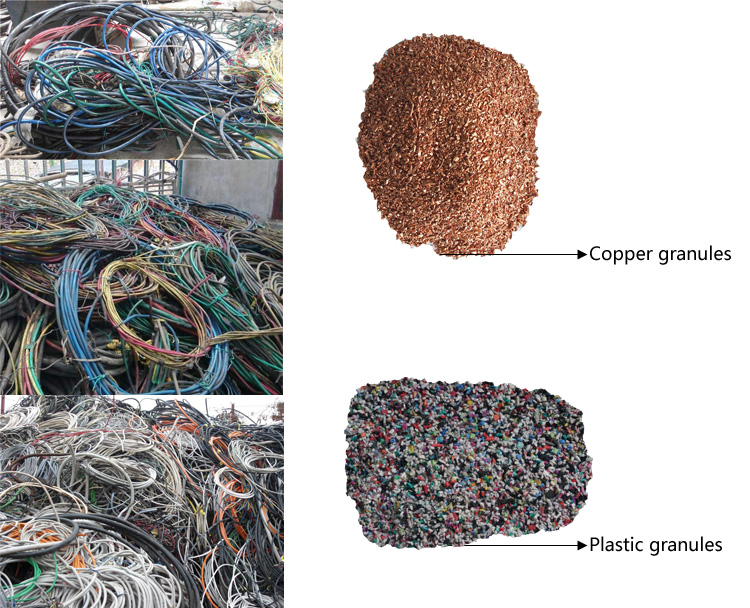 You might also like: