Factory Video:
Buy our international standard level V-060 wire stripping machine to run your recycling business smooth, hassle free and make profits.. Order today !!

Product Description:
● This automatic wire stripping machine is worth your start. It greatly reduces the time required to manually remove the plastic coating on the wires, and it can relieve a lot of pressure from wire peeling.
● It can handle various types of wires with a diameter of 2-60mm, including: aviation wire processing, audio and data wire processing, etc. The machine can perfectly handle most common wires.
● It has a high-power engine, sharp blades and adjustable guides, which can accurately set the wires to be stripped in the ideal position between the blades.
● It's made of high-quality aluminum construction, giving it excellent strength and durability, halving its weight compared to previous steel bodies, and being lightweight, so it offers More portability.
● In addition, the handle size of the top adjustment blade changes very quickly and minimizes installation time, which will save a lot of time in the long run.
● OEM & ODM.
● One year warranty.
Product Show: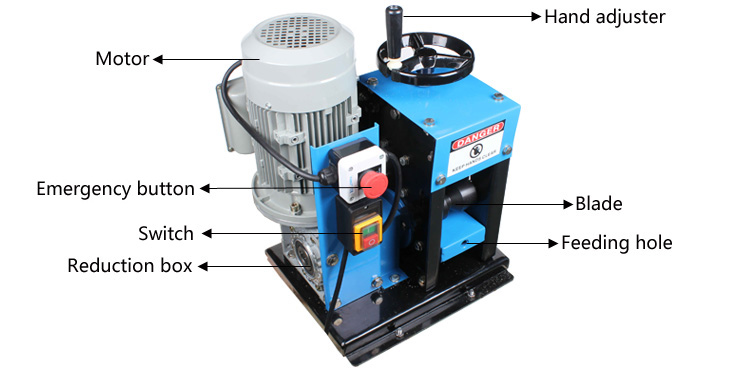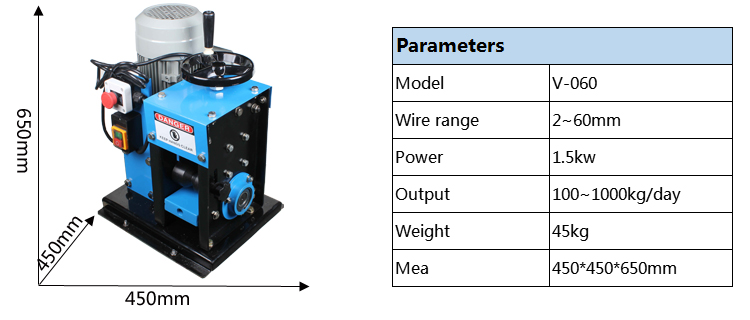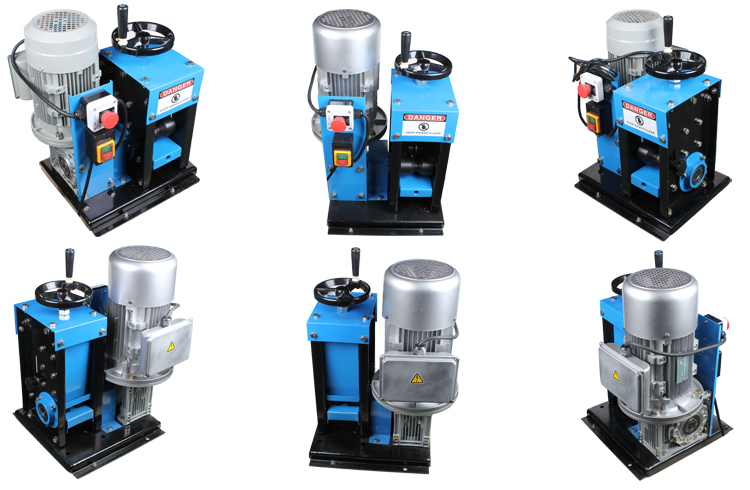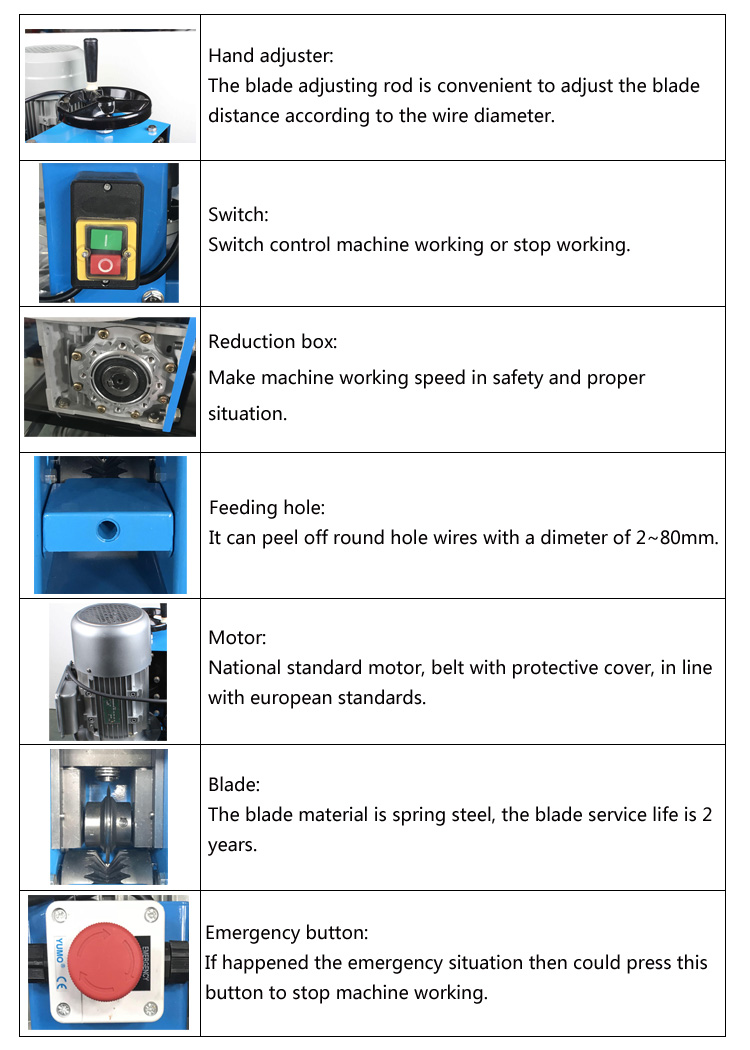 Factory Picture: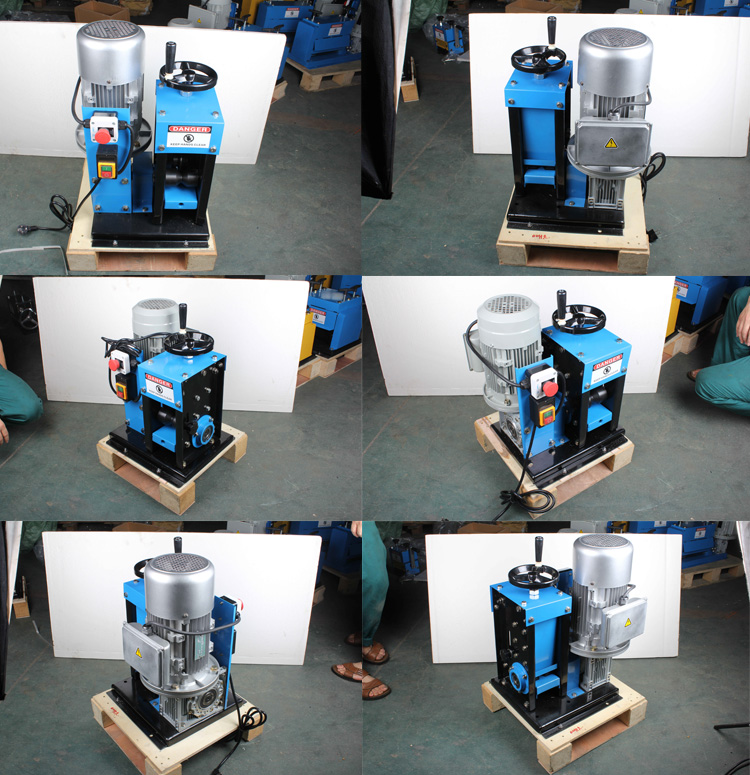 Flow Chart:

Operation steps:
Step1: Check device connection and power, press switch.
Step2: Adjust the distance between shaft and blades, then put cable scrap into the corresponding inlet of wire stripper.
Step3: After cut, get the pure copper or aluminum wires and plastic skin wires.
Final Products:
You might also like: