V-060 wire peeling machine is worth your start. It greatly reduces the time required to manually remove the plastic coating on the wires, and it can relieve a lot of pressure from wire peeling.
cable stripping machine can handle various types of wires with a diameter of 2-60mm, including: aviation wire processing, audio and data wire processing, etc. The machine can perfectly handle most common wires.
copper cutting machine has a high-power engine, sharp blades and adjustable guides, which can accurately set the wires to be stripped in the ideal position between the blades.
It's made of high-quality aluminum construction, giving it excellent strength and durability, halving its weight compared to previous steel bodies, and being lightweight, so it offers More portability.
In addition, the handle size of the top adjustment blade changes very quickly and minimizes installation time, which will save a lot of time in the long run.
● OEM & ODM.
● One year warranty.
● Pure Copper Motor.
● easy to use
● reliability and robustness
● reduced maintenance times
● low operating costs.
● recycle scrap waste copper cable wire.
● automatic,electric,high quality.
● cheap,china made,hot sale.
● small,portable.
● widely used in recycling industrial.
Email : seo@vanermachinery.com
Mobile&whatsapp : +86 18821659423
Factory Add. : HIGH-TECH INDUSTRY PARK , LUQIAO TAIZHOU ZHEJIANG.

Add.:ROOM 1802, A3 BUILDING, JINYE SHI DAI, JINYE ROAD , XI'AN SHAANXI, CHINA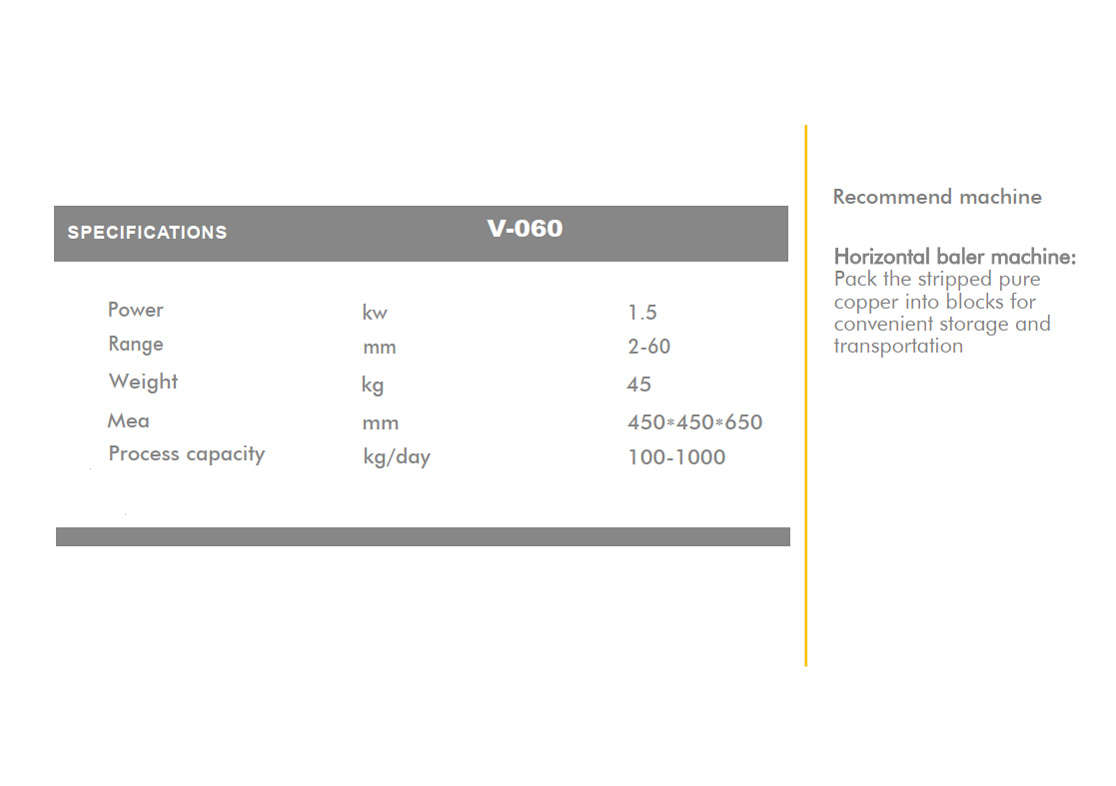 Video: