VANER V-080 cable stripping machine has all the functions needed to strip coated wires.
Equipped with a high-power 2.2 kW motor, complete gearbox and bearings, you can pull your wire directly into the feed channel.
The machine feels very rugged. It is made of high-grade aluminum alloy with absolutely excellent quality without any problems. In terms of function, the machine has multiple paper feed holes, sharp adjustable blades and knurled rollers, which can easily strip the wire.
Although the machine cannot handle all available wires, this configuration allows you to strip wires in the range of 2-80mm in diameter. As far as portability is concerned, this machine is lightweight, not bulky and can be easily installed and used.
● OEM & ODM.
● One year warranty.
● Pure Copper Motor.
● easy to use
● reliability and robustness
● reduced maintenance times
● low operating costs.
● recycle scrap waste copper cable wire.
● automatic,electric,high quality.
● cheap,china made,hot sale.
● small,portable.
● widely used in recycling industrial.
Email : seo@vanermachinery.com
Mobile&whatsapp : +86 18821659423
Factory Add. : HIGH-TECH INDUSTRY PARK , LUQIAO TAIZHOU ZHEJIANG.

Add.:ROOM 1802, A3 BUILDING, JINYE SHI DAI, JINYE ROAD , XI'AN SHAANXI, CHINA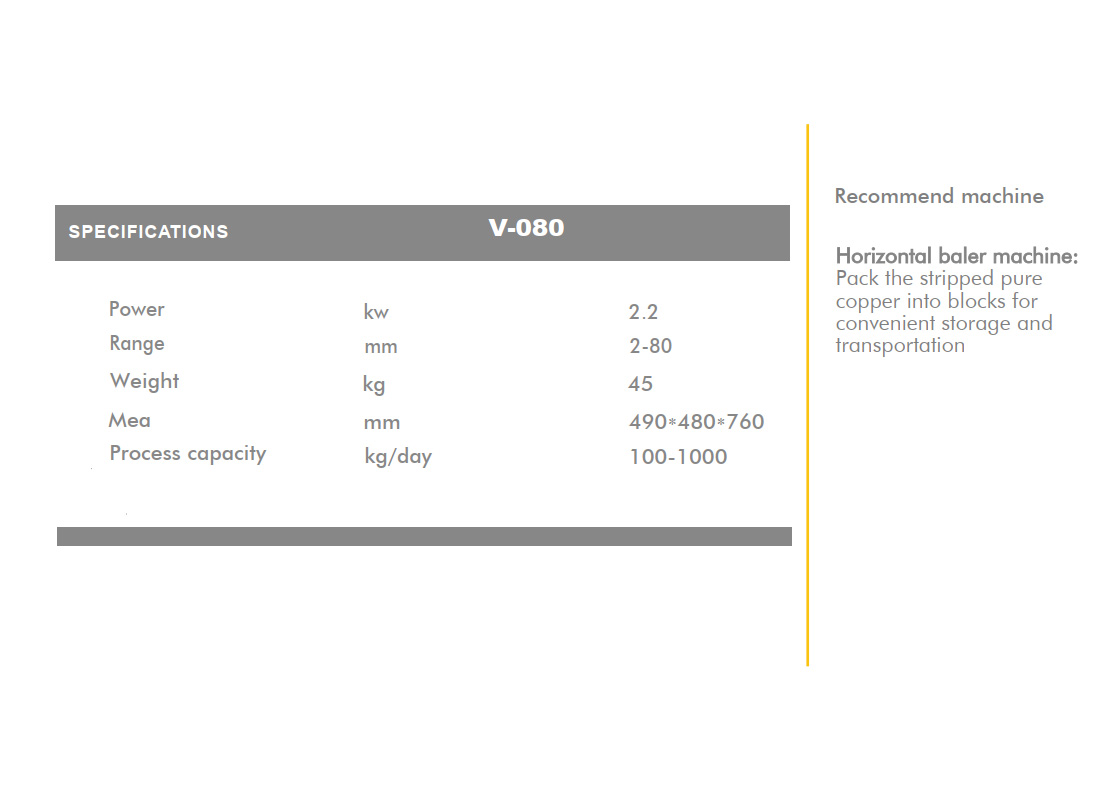 Video: