VANER 1200T Radiator recycling machines are used to recycle waste radiators in cars and air conditioners.
VANER 1200T Radiator recycling machines are used to produce clean aluminum, copper and steel for recycling.
The complete waste radiator production line includes more than a dozen equipment from two-shaft crushers, hammer mills, and copper-aluminum separators.
These recovery systems use room temperature and non-chemical treatment technologies that are cost-effective and do not cause secondary pollution.
These devices are suitable for customers who need an entry-level small radiator recycling system with a capacity of 800-1000kg / h.
The device has novel design, beautiful appearance, unique large capacity and so on.
Full PLC control, one feeding, multi-machine cooperative processing; with automatic shutdown device and overload automatic alarm device.
The successful development of processing lines has greatly liberated productivity and improved the quality of metal recycling.
Most importantly, it effectively solves the problem of dust overflow and reduces air pollution.
● OEM & ODM.
● One year warranty.
● High productivity.
● Large production line.
● reliability and robustness.
● reduced maintenance times.
● low operating costs.
Email : seo@vanermachinery.com
Mobile&whatsapp : +86 18821659423
Factory Add. : HIGH-TECH INDUSTRY PARK , LUQIAO TAIZHOU ZHEJIANG.

Add.:ROOM 1802, A3 BUILDING, JINYE SHI DAI, JINYE ROAD , XI'AN SHAANXI, CHINA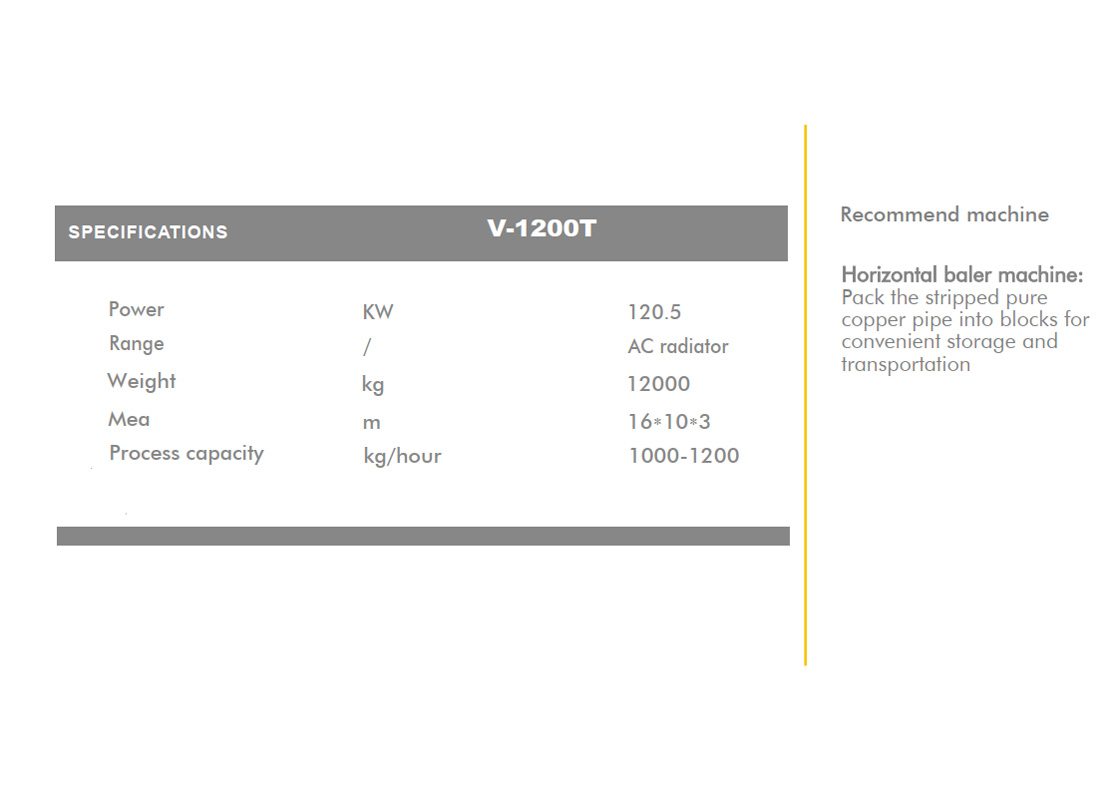 Video: