VANER 1300P radiator recycling machine is used to separate copper and aluminum of the air-condition, before feeding in radiator, please cut radiator neatly, radiator wide at 30-40cm, feed radiator level into feed inlet. This machine is easy to operate and occupies small area.
● OEM & ODM.
● One year warranty.
● Easy to use.
● High productivity.
●Can handle multiple sizes.
● reliability and robustness.
● reduced maintenance times.
● low operating costs.
Email : seo@vanermachinery.com
Mobile&whatsapp : +86 18821659423
Factory Add. : HIGH-TECH INDUSTRY PARK , LUQIAO TAIZHOU ZHEJIANG.

Add.:ROOM 1802, A3 BUILDING, JINYE SHI DAI, JINYE ROAD , XI'AN SHAANXI, CHINA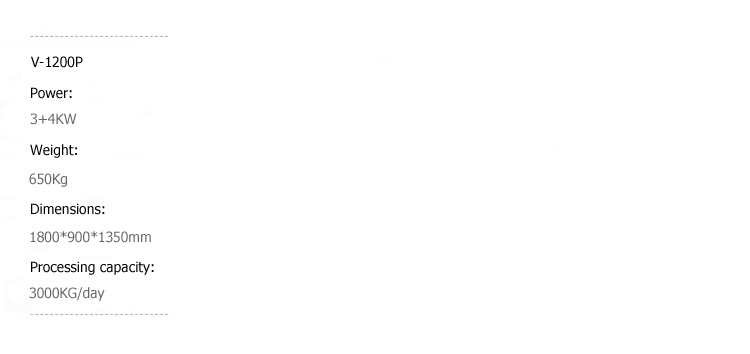 Video: