VANER-6300 Automatic Briquetting Press Machine is suitable for pressing and/or briquetting of all kinds of swarf resulting from machining of steel, cast iron, stainless steel, aluminum, magnesium, brass, copper, bronze, titanium, a.s.o. Also, special alloys in powder form, slag compounds, battery waste, and grinding sludge from a wide variety of materials can be processed, as well as tire wires and mill scale.
● OEM & ODM.
● One year warranty.
● Silent performance.
● Easy to use
● Reliability and robustness
● Reduced maintenance times
● Low operating costs
Email : seo@vanermachinery.com
Mobile&whatsapp : +86 18821659423
Factory Add. : HIGH-TECH INDUSTRY PARK , LUQIAO TAIZHOU ZHEJIANG.

Add.:ROOM 1802, A3 BUILDING, JINYE SHI DAI, JINYE ROAD , XI'AN SHAANXI, CHINA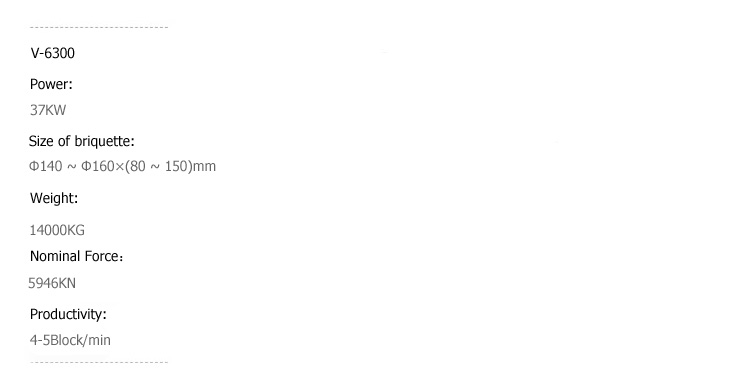 Video: