VANER V-C10 cable granulator is a complete production line developed by our company. It is used to completely separate copper and plastic. The waste cable can be processed into copper pellets and plastic pellets for recycling, so as to achieve the purpose of comprehensive utilization.
The processed cable types include automotive cables, communication cables, and other cables. The size is between 0.1 ~ 30mm, the classification rate is as high as 99.9%, and the output per hour is 100KG.
This equipment adopts an integrated structure, which saves space and has stable and reliable performance. The working principle is to use a copper rice machine to break the broken waste cable, and then separate copper and plastic particles by vibration and air blowing.
High economic benefits, no secondary pollution. Easy to install and debug, easy to transport and easy to operate.
This machine is one of the best choices for 1-2 people to start or recycle. It occupies a small area and consumes very little energy. Voltage, current, and wire loads all meet their operating requirements.
● OEM & ODM.
● One year warranty.
● Silent performance.
● Easy to use.
● Reliability and robustness.
● Reduced maintenance times.
● Low operating costs.
● 1year warranty pure copper motor.
● High quality electric box.
● High quality 9CRSI Blade.
● High quality steel.
● 99.99% high separation Rate.
● recycle scrap waste copper aluminium cable wire
● automatic,electric.
● best selling,china made.
● Custom size from mini to big plant.

● widely used in copper wire recycling industry.
Email : seo@vanermachinery.com
Mobile&whatsapp : +86 18821659423
Factory Add. : HIGH-TECH INDUSTRY PARK , LUQIAO TAIZHOU ZHEJIANG.

Add.:ROOM 1802, A3 BUILDING, JINYE SHI DAI, JINYE ROAD , XI'AN SHAANXI, CHINA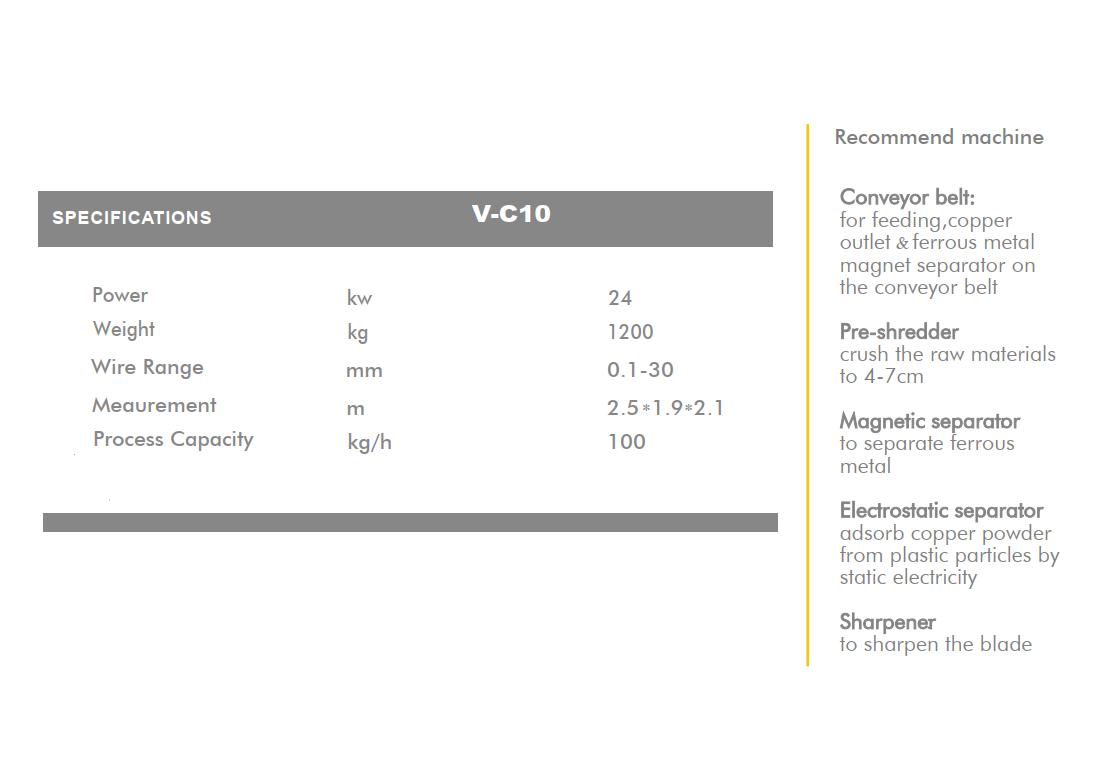 Video: