VANER V-C20 Cable granulator machine is widely used in the recovery of wires and cables with a diameter of 0.1-30mm, and the separation rate is as high as 99.9%.

As a new type of machine, the C20 Cable granulator machine adopts advanced design concepts, implements strict production processes and has been repeatedly tested.
It is suitable for the recycling of raw materials in any country in the world, and can meet the requirements of different power load specifications. The appearance of the Cable granulator machine not only solved the pollution problem of burning copper, but also improved the quality of copper recovery.
Used to handle various cables, such as automotive electrical wiring, communication cables, etc. C20 Cable granulator machine can be used to completely separate copper and plastic to achieve the purpose of comprehensive utilization. High economic benefits, no secondary pollution. Easy to install and debug, easy to transport and simple to operate.
This Cable granulator machine is one of the best choices for recycling copper wires, it occupies a small area and consumes little energy. The voltage, current and wire load of this series can meet its working requirements.
● OEM & ODM.
● One year warranty.
● Silent performance.
● Easy to use.
● Reliability and robustness.
● Reduced maintenance times.
● Low operating costs.
● 1year warranty pure copper motor.
● High quality electric box.
● High quality 9CRSI Blade.
● High quality steel.
● 99.99% high separation Rate.
● recycle scrap waste copper aluminium cable wire
● automatic,electric.
● best selling,china made.
● Custom size from mini to big plant.

● widely used in copper wire recycling industry.
Email : seo@vanermachinery.com
Mobile&whatsapp : +86 18821659423
Factory Add. : HIGH-TECH INDUSTRY PARK , LUQIAO TAIZHOU ZHEJIANG.

Add.:ROOM 1802, A3 BUILDING, JINYE SHI DAI, JINYE ROAD , XI'AN SHAANXI, CHINA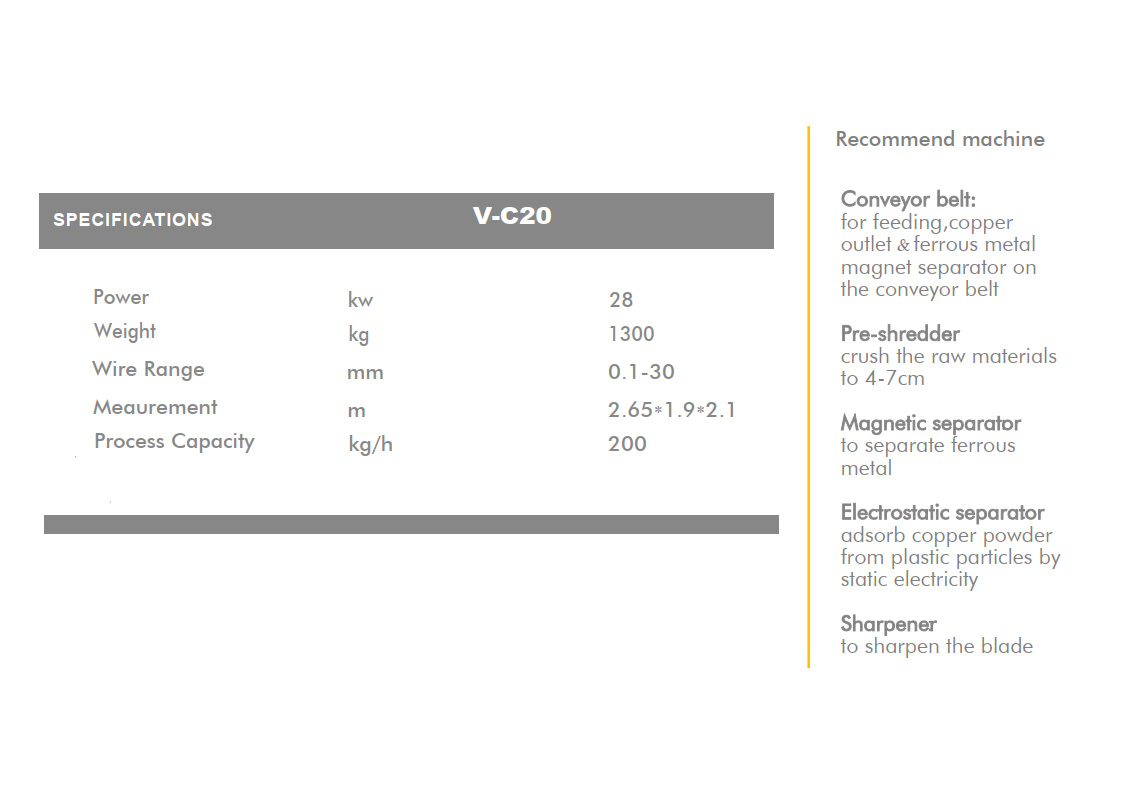 Video: