VANER V-C30 Cable granulator machine has a unique structure, large process capability and low energy consumption.
The separation rate is high and the separation process is carried out in several parts.
This equipment not only improves the purity of copper, but also reduces environmental pollution.
Proper structure and layout for easy installation. Large output and low noise. The separator and dust collector are designed for easy movement and transportation.
The rotors of the grinder are alternating, which improves efficiency, emits faster, produces lower noise, and operates more reliably. The separation rate of the air separator can reach at least 99%.
The feedback system will crush the unfinished material a second time to ensure complete separation of metal and non-metal. The dust collector can prevent dust leakage, and the dust removal rate can be 99.99%.
● OEM & ODM.
● One year warranty.
● Silent performance.
● Easy to use.
● Reliability and robustness.
● Reduced maintenance times.
● Low operating costs.
● 1year warranty pure copper motor.
● High quality electric box.
● High quality 9CRSI Blade.
● High quality steel.
● 99.99% high separation Rate.
● recycle scrap waste copper aluminium cable wire
● automatic,electric.
● best selling,china made.
● Custom size from mini to big plant.

● widely used in copper wire recycling industry.
Email : seo@vanermachinery.com
Mobile&whatsapp : +86 18821659423
Factory Add. : HIGH-TECH INDUSTRY PARK , LUQIAO TAIZHOU ZHEJIANG.

Add.:ROOM 1802, A3 BUILDING, JINYE SHI DAI, JINYE ROAD , XI'AN SHAANXI, CHINA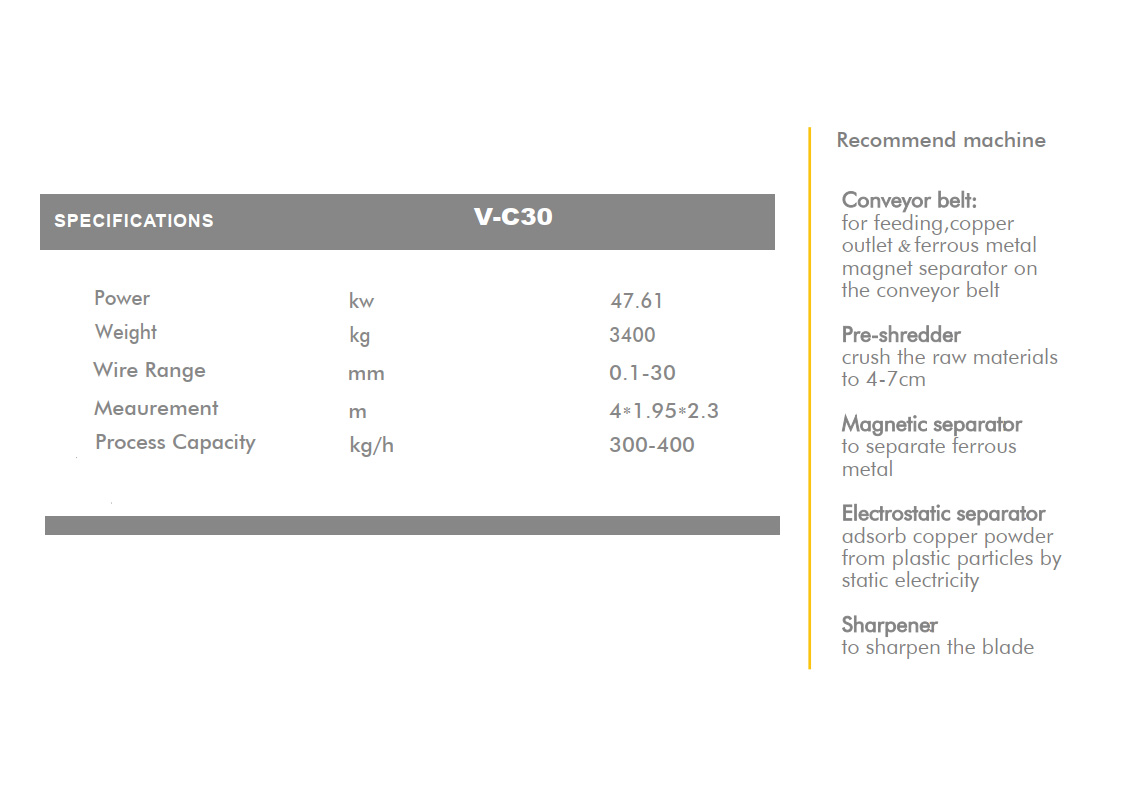 Video: