Factory Video:
Buy our international standard level V-C35 cable granulator machine to run your recycling business smooth, hassle free and make profits.. Order today !!

Product Description:
● V-C35 dry Cable granulator machine is a professional dry waste wire and cable separation production line. For example: old automobile circuit wires, communication cables and wire strippers are not suitable for disposal of waste wires, filament wires.
● The characteristics of this machine are that the size of the production line can be broken without separation and classification, novel and unique structure, high production efficiency, low energy consumption and high separation rate. Full automatic intelligent control is in the leading position in China.
● The successful development of this machine solves the problems in the copper burning process, improves the quality of recovered copper, and solves environmental pollution.
● The machine has very high economic benefits. With the same wire, the machine has a recovery rate of more than 99%, which enables us to effectively use more wires in limited resources, and the price is low, which greatly reduces the economic burden on users.
● The machine has very good environmental effects. The whole process of crushing, sorting and dust collection is rigorous and harmonious, which is more effective than combustion or other methods.
● The working principle of this machine is: under the effect of wind of two different density materials, the amplitude of the screen mesh on the amplitude is caused by the deflection of the high-density steel wire, the copper of the screen is oriented forward, and the The plastic skin floats above the peeled copper wire. So as to achieve the purpose of separating copper and plastic.
● OEM & ODM.
● One year warranty.
Product Show: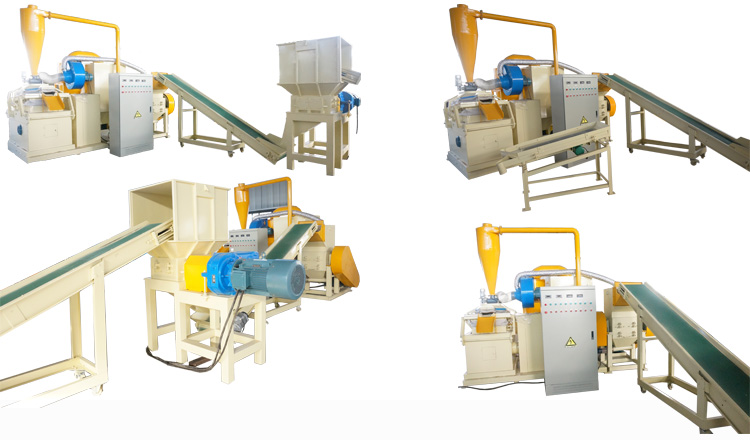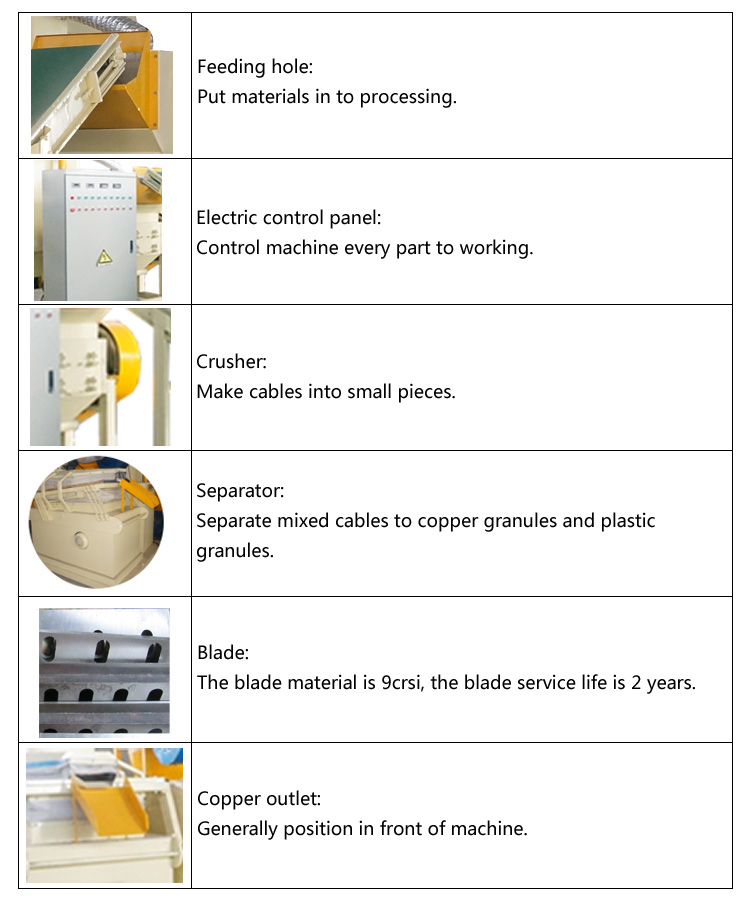 Factory Picture: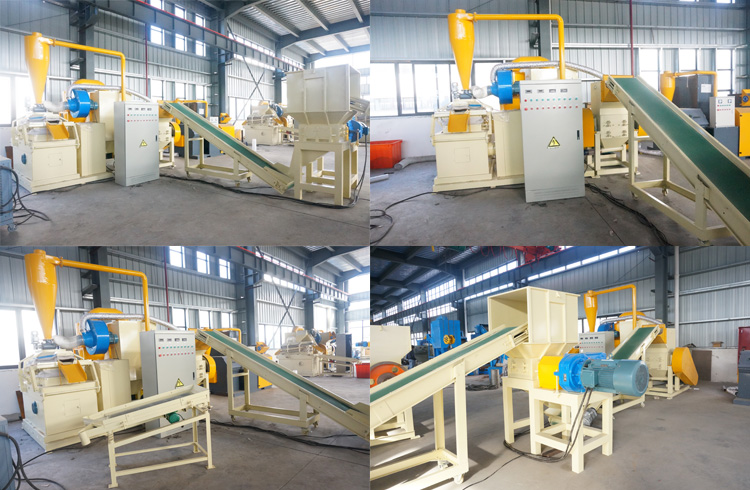 Flow Chart: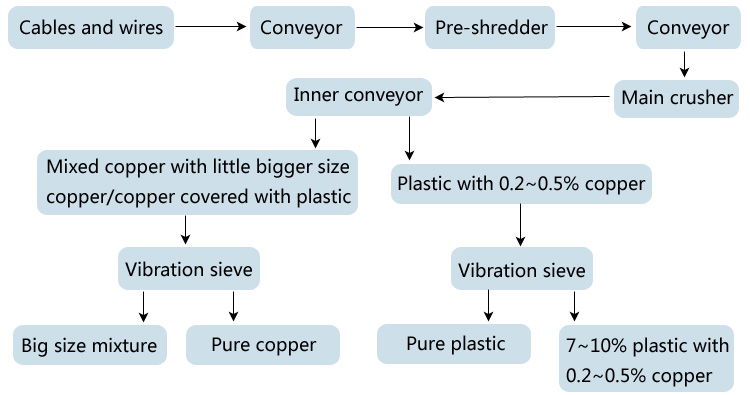 Q & A:
Q1: Does the machine need to be installed?
A1: Does not need to be installed,directly connected to the electricity.
Q2: What size can be handled?
A2: The minimum and maximum wire diameter that the cable granulator machine can handle: 0.5mm-30mm.
Q3: What is the separation rate and pure copper rate?
A3: The separation rate is generally 99.8%, and the pure copper rate is generally between 40% and 50% depending on the type of wire.
Q4: How do I adjust the buttons on the control panel?
A4: Air volume is to control plastic blowing backwards, the vibration is to control the copper particles to move forward.
Q5: How to operate in different situations?
A5: Plastic at the copper outlet: you need to increase the air volume or reduce the vibration frequency. Copper particles in the plastic port: you need to reduce the air volume or increase the vibration frequency.
Final Products: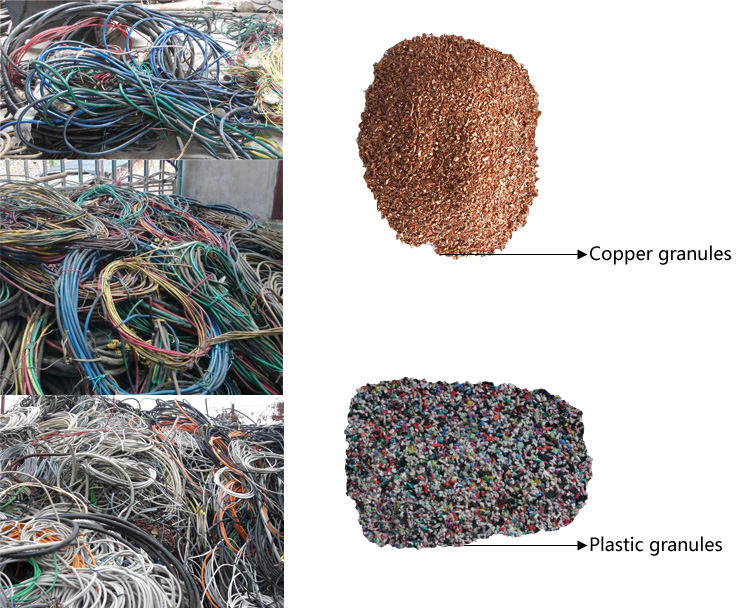 You might also like: