VANER D60 single Shaft Shredder can reduce industrial waste, copper cables, and non-ferrous metal wire. VANER Shaft Shredder can reduce industrial waste to get the output size required on the first step.

‍Single Shaft Shredder is suitable for processing: non-ferrous metals, copper cables, aluminum cables, power coils, plastic bins, containers, composite materials, wood, paper, cardboard, industrial packaging, tires, scraps, radiators with the presence of light ferrous parts and more.
The screen can be customized according to customer needs.
● OEM & ODM.
● One year warranty.
● Silent performance.
● Easy to use
● Reliability and robustness
● Reduced maintenance times
● Low operating costs
Email : seo@vanermachinery.com
Mobile&whatsapp : +86 18821659423
Factory Add. : HIGH-TECH INDUSTRY PARK , LUQIAO TAIZHOU ZHEJIANG.

Add.:ROOM 1802, A3 BUILDING, JINYE SHI DAI, JINYE ROAD , XI'AN SHAANXI, CHINA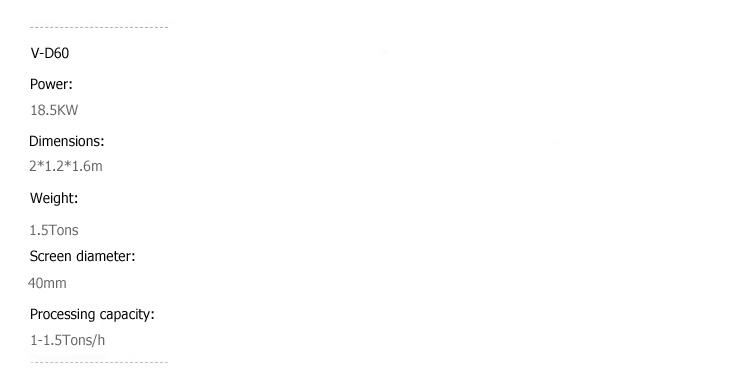 Video: