Factory Video:
Buy our international standard level V-KA wire stripping machine to run your recycling business smooth, hassle free and make profits.. Order today !!

Product Description:
● Adjustable blades and rollers allow it to run smoothly when handling various shapes of wire.
● It is suitable for wires, plastic wires, copper wires, single core wires, viscose wires, aluminum wires and other wires. It has 10 different cutting blades and 10 cutter channels, and a large stripping range of 1-35mm diameter. This means you can handle many different wires at the same time without any problems.
● The machine is very easy to operate and control, and with 10 cutting wheel channels, you can ensure that you get a satisfactory stripping effect.
● Sharp double blade for easy stripping and cutting of cables. For a single copper wire or some hard wire, it can be rolled or peeled with a blade to complete the process, and other wires (flexible wires) can also be easily stripped.
● This machine has a large output of 400-1000KG per day, which can quickly improve your stripping efficiency while saving your time.
● The appearance of V-KA is very simple and beautiful. Moreover, the color of the machine can be customized according to customer requirements, easy to carry, simple to use and energy saving. Can be widely used in removing insulation, recycling, etc.
● OEM & ODM.
● One year warranty.
Product Show: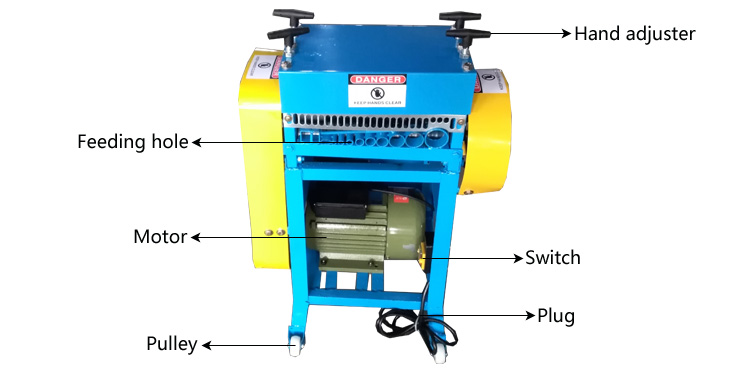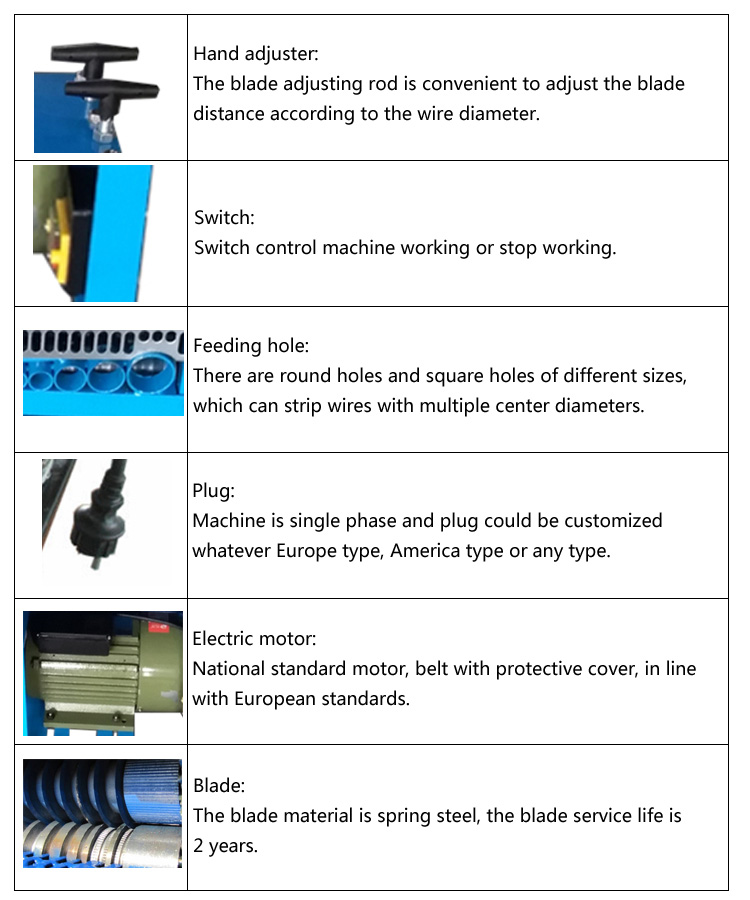 Factory Picture: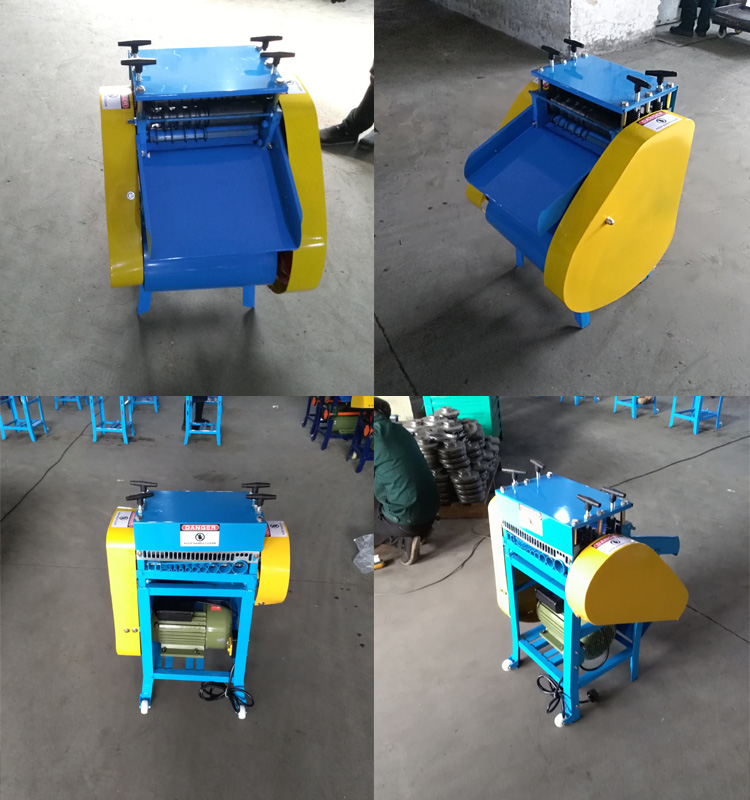 Flow Chart:

Operation steps:
Step1: Check device connection and power, press switch.
Step2: Adjust the distance between shaft and blades, then put cable scrap into the corresponding inlet of wire stripper.
Step3: After cut, get the pure copper or aluminum wires and plastic skin wires.
Final Products: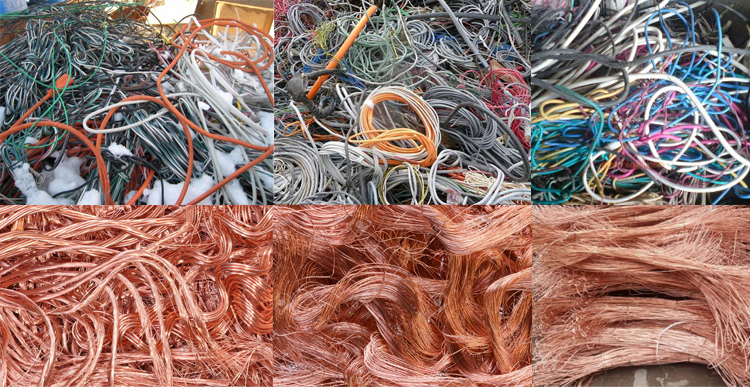 You might also like: