Factory Video:
Buy our international standard level V-KOB wire stripping machine to run your recycling business smooth, hassle free and make profits.. Order today !!

Product Description:
● V-KOB can handle different diameter cables and is very easy to operate and control. It is suitable for wires, plastic wires, copper wires, single-core wires, multi-core wires, aluminum wires and other wires. With double blade, it is easy to cut and strip the cable.
● For a single copper wire or some hard wire, it can be rolled or stripped with a blade to complete the process. Other wires (flexible wires) can also be stripped easily.
● Its appearance is very simple and beautiful, and the color of the machine can be customized according to customer requirements. Easy to operate and control. In addition, it is easy to carry, simple to use and energy efficient.
● So far, the stripping machine has been relatively easy. If you are used to using the highest quality machines, then you will admire it.
● It has a high stripping efficiency and can smoothly strip 600 ~ 1200kg of wires in one day. It can handle wires with a diameter ranging from 1 to 45mm, which is both energy-saving and portable, and the power of 2.2 kilowatts is amazing.
● The machine is made of durable aluminum and lightweight, which means good quality without being bulky. It can be installed on most flat surfaces, benchtops and workstations, and can be used with manual hand splitting and drill drive mechanisms.
● OEM & ODM.
● One year warranty.
Product Show: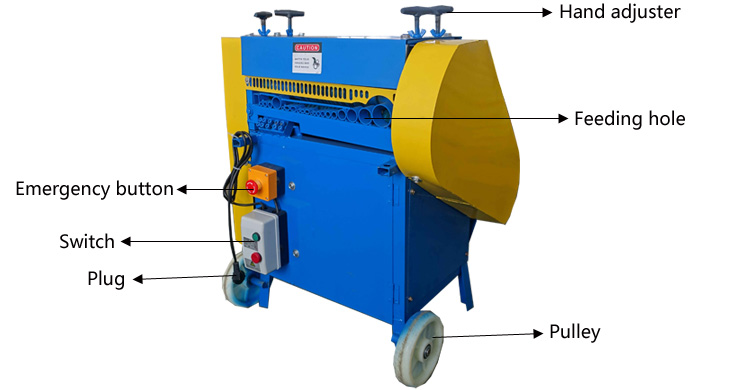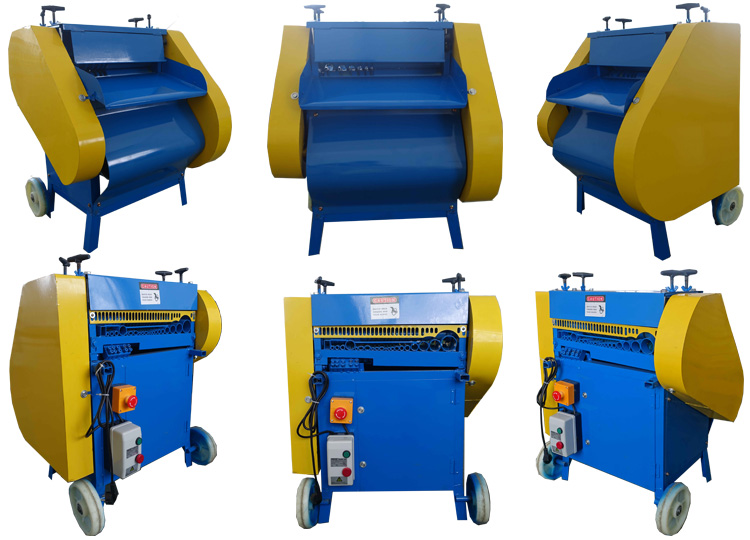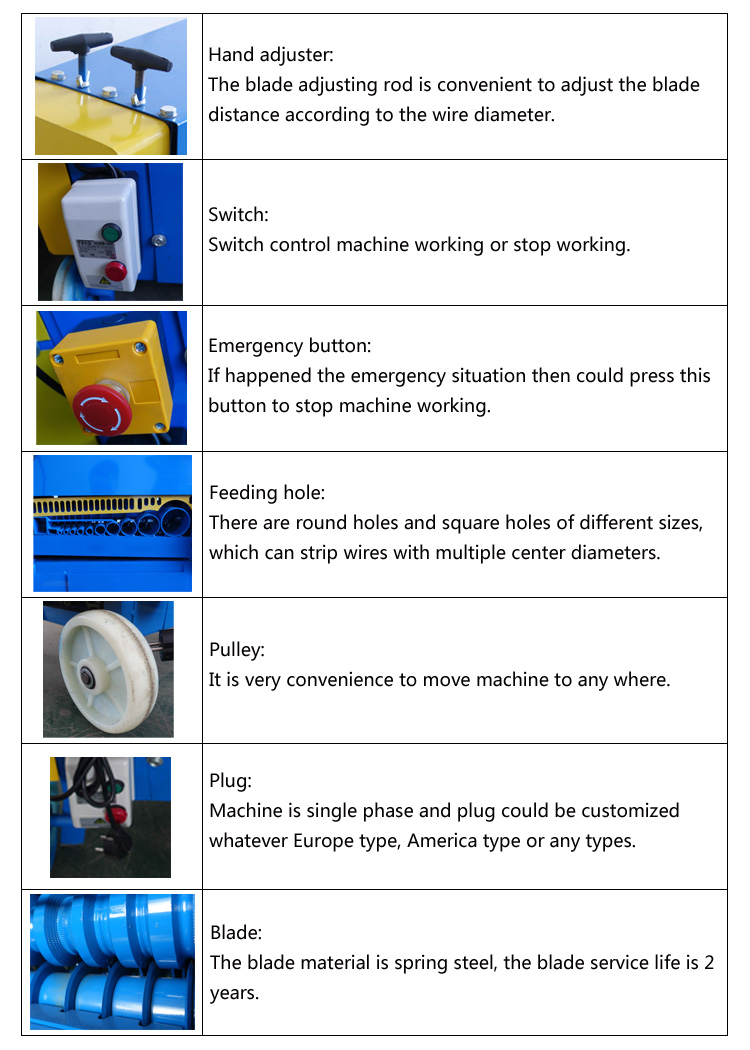 Factory Picture: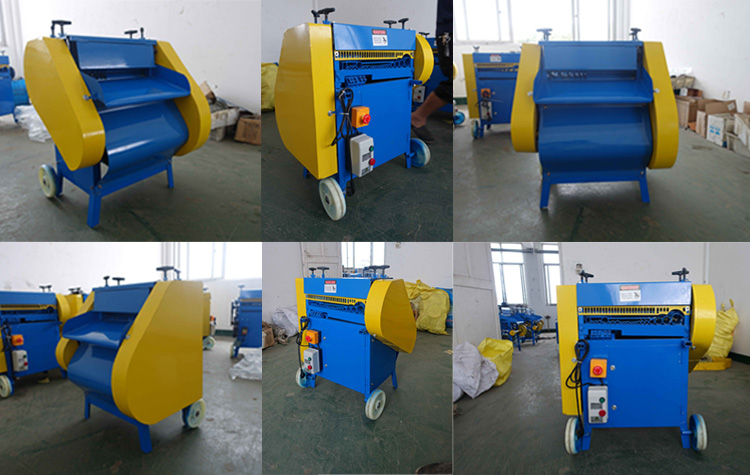 Flow Chart:

Operation steps:
Step1: Check device connection and power, press switch.
Step2: Adjust the distance between shaft and blades, then put cable scrap into the corresponding inlet of wire stripper.
Step3: After cut, get the pure copper or aluminum wires and plastic skin wires.
Final Products: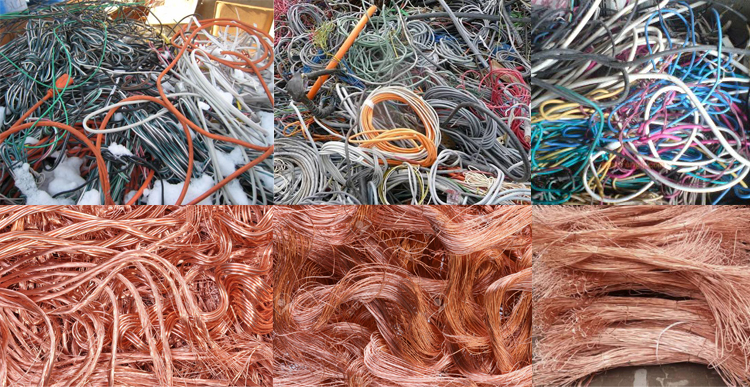 You might also like: