V-KOB can handle different diameter cables and is very easy to operate and control. It is suitable for wires, plastic wires, copper wires, single-core wires, multi-core wires, aluminum wires and other wires. With double blade, it is easy to cut and strip the cable.
For a single copper wire or some hard wire, it can be rolled or stripped with a blade to complete the process. Other wires (flexible wires) can also be stripped easily.
Its appearance is very simple and beautiful, and the color of the machine can be customized according to customer requirements. Easy to operate and control. In addition, it is easy to carry, simple to use and energy efficient.
So far, the stripping machine has been relatively easy. If you are used to using the highest quality machines, then you will admire it.
It has a high stripping efficiency and can smoothly strip 600 ~ 1200kg of wires in one day. It can handle wires with a diameter ranging from 1 to 45mm, which is both energy-saving and portable, and the power of 2.2 kilowatts is amazing.
The machine is made of durable aluminum and lightweight, which means good quality without being bulky. It can be installed on most flat surfaces, benchtops and workstations, and can be used with manual hand splitting and drill drive mechanisms.
● OEM & ODM.
● One year warranty.
● Pure Copper Motor.
● easy to use
● reliability and robustness
● reduced maintenance times
● low operating costs.
● recycle scrap waste copper cable wire.
● automatic,electric,high quality.
● cheap,china made,hot sale.
● small,portable.
● widely used in recycling industrial.
Email : seo@vanermachinery.com
Mobile&whatsapp : +86 18821659423
Factory Add. : HIGH-TECH INDUSTRY PARK , LUQIAO TAIZHOU ZHEJIANG.

Add.:ROOM 1802, A3 BUILDING, JINYE SHI DAI, JINYE ROAD , XI'AN SHAANXI, CHINA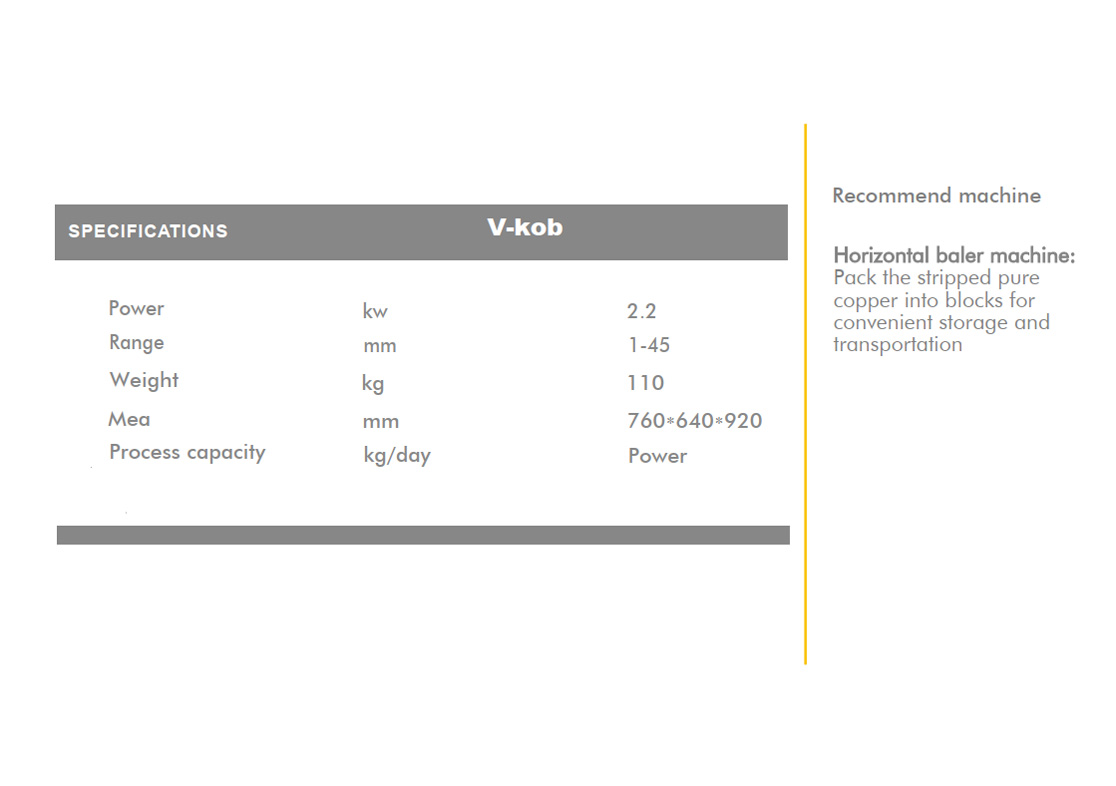 Video: