Factory Video:
Buy our international standard level V-KOC wire stripping machine to run your recycling business smooth, hassle free and make profits.. Order today

Product Description:
● V-KOC cable stripping machine is another decent stripping machine.
● It has a wide range of acceptable wire sizes and can handle a variety of waste wires with a diameter of 1-45mm.
● It also comes with easy-to-adjust blades to save you time when setting up your machine.
● Plus, it comes with a steel frame, so you should be able to use it on your machine for decades without the frame failing.
● It has a high-power engine, sharp blades and adjustable guides, which can accurately set the wire to be stripped in the ideal position between the blades, and easy to strip and cut the cable.
● For a single copper wire or some hard wires, it can be rolled up or peeled off with a blade to complete the whole process, while other wires (flexible wires) can also be easily stripped.
● The daily output of this machine is 400-1000KG, which can quickly improve the stripping efficiency while saving time.
● This wire stripper is small in size, easy to carry and install, and much cheaper than other wire strippers in terms of price.
● OEM & ODM.
● One year warranty.
Product Show: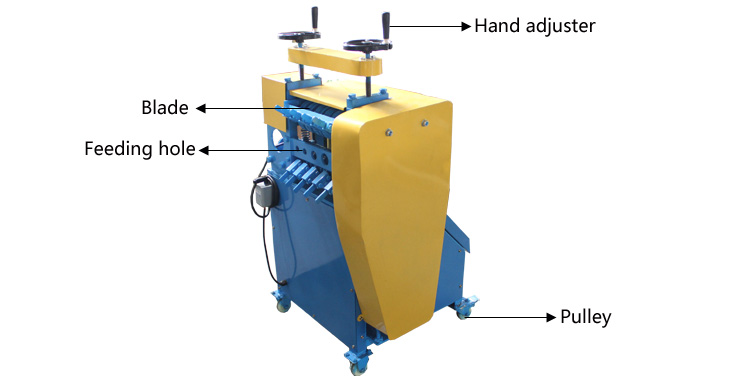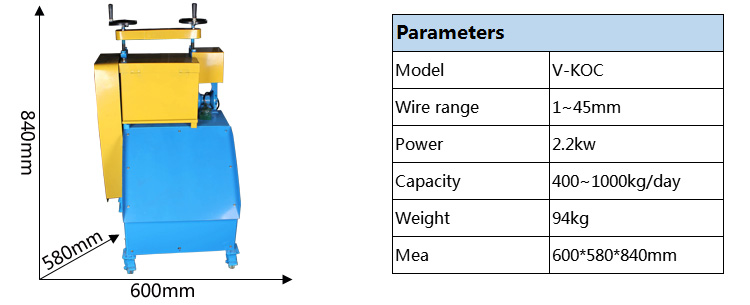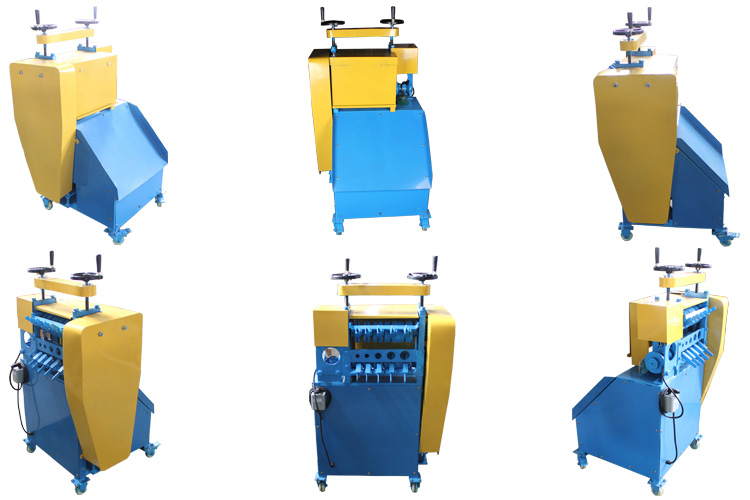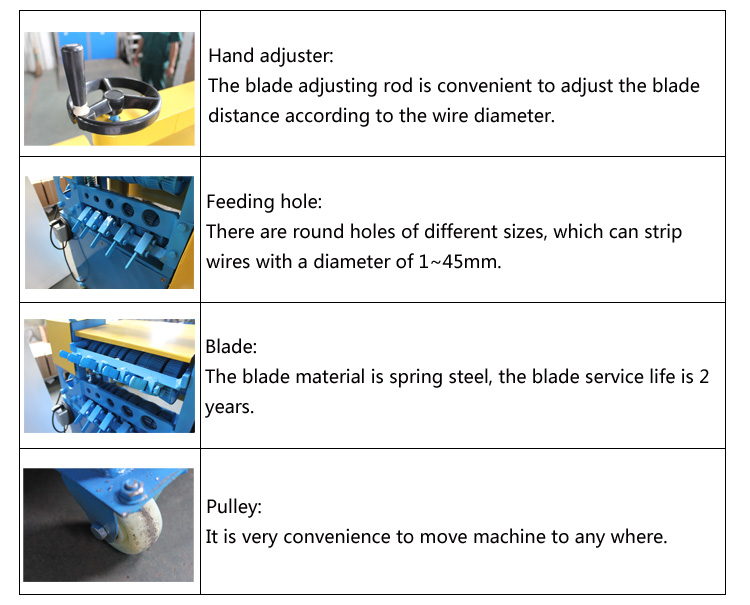 Factory Picture: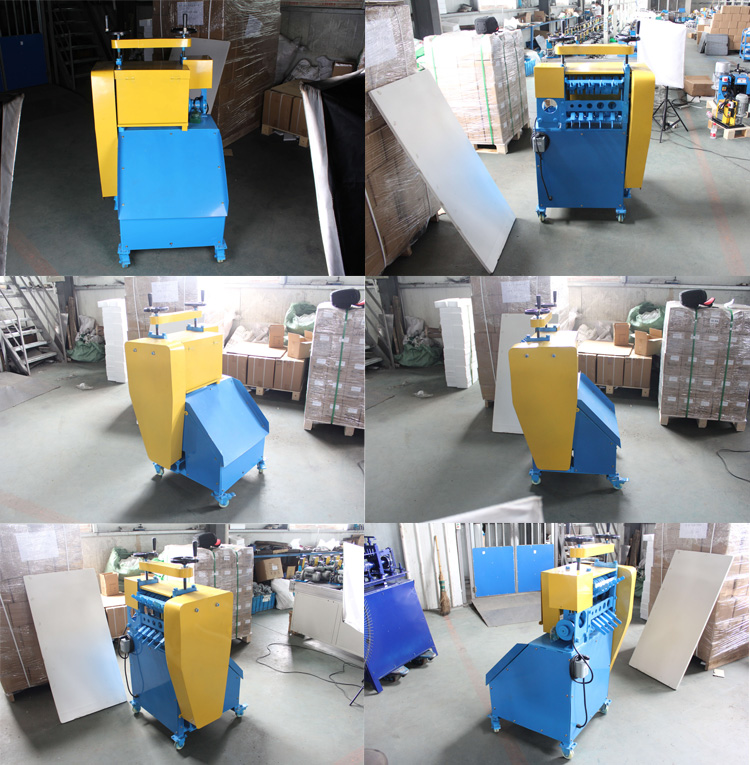 Flow Chart:

Operation steps:
Step1: Check device connection and power, press switch.
Step2: Adjust the distance between shaft and blades, then put cable scrap into the corresponding inlet of wire stripper.
Step3: After cut, get the pure copper or aluminum wires and plastic skin wires.
Final Products: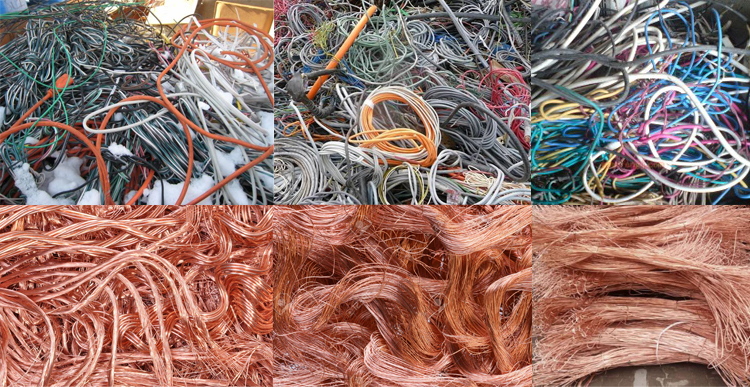 You might also like: