VANER V-KOC cable stripping machine is another decent stripping machine.
VANER wire peeling machine has a wide range of acceptable wire sizes and can handle a variety of waste wires with a diameter of 1-45mm.
VANER cable stripper machine also comes with easy-to-adjust blades to save you time when setting up your machine.
VANER wire cutting machine comes with a steel frame, so you should be able to use it on your machine for decades without the frame failing.
VANER cable stripping machine has a high-power engine, sharp blades and adjustable guides, which can accurately set the wire to be stripped in the ideal position between the blades, and easy to strip and cut the cable.
For a single copper wire or some hard wires, it can be rolled up or peeled off with a blade to complete the whole process, while other wires (flexible wires) can also be easily stripped.
The daily output of this machine is 400-1000KG, which can quickly improve the stripping efficiency while saving time.
This wire stripper is small in size, easy to carry and install, and much cheaper than other wire strippers in terms of price.
● OEM & ODM.
● One year warranty.
● Pure Copper Motor.
● easy to use
● reliability and robustness
● reduced maintenance times
● low operating costs.
● recycle scrap waste copper cable wire.
● automatic,electric,high quality.
● cheap,china made,hot sale.
● small,portable.
● widely used in recycling industrial.
Email : seo@vanermachinery.com
Mobile&whatsapp : +86 18821659423
Factory Add. : HIGH-TECH INDUSTRY PARK , LUQIAO TAIZHOU ZHEJIANG.

Add.:ROOM 1802, A3 BUILDING, JINYE SHI DAI, JINYE ROAD , XI'AN SHAANXI, CHINA.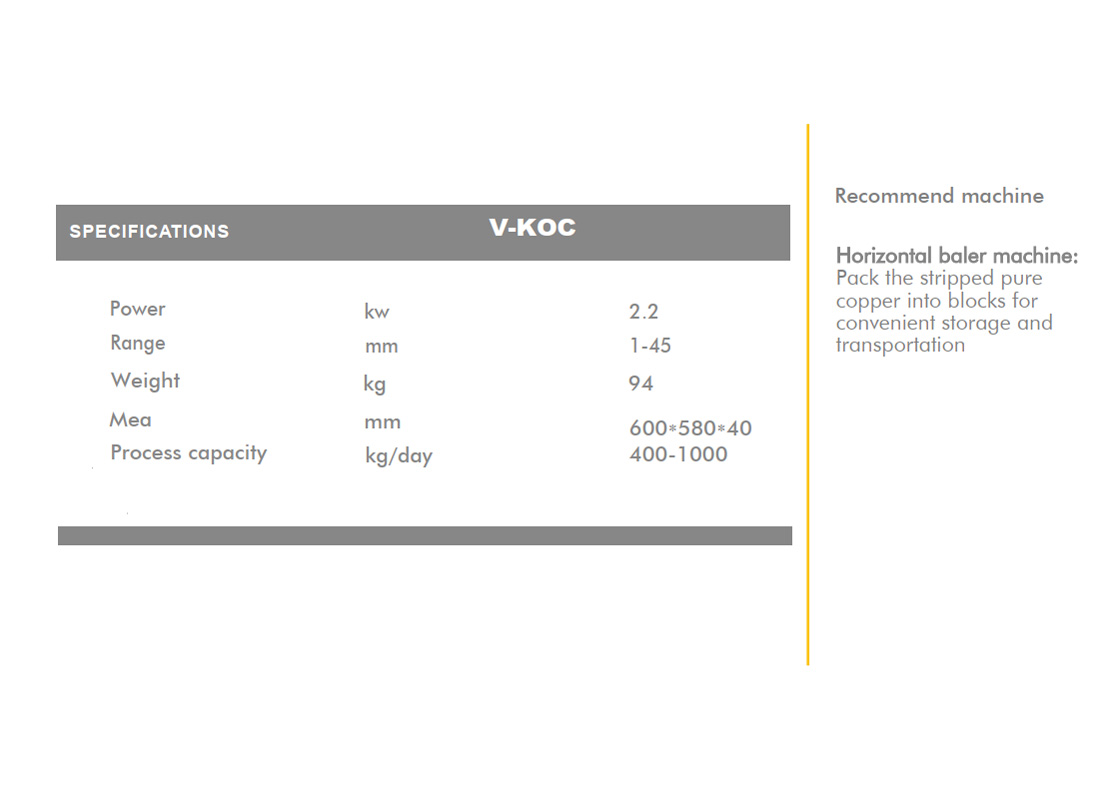 Video: