Factory Video:
Buy our international standard level V-S10 cable granulator machine to run your recycling business smooth, hassle free and make profits.. Order today !!

Product Description:
● It is an advanced technology to deal with the waste cables by the Cable granulator machine.After the technical adjustment of iterations, the advanced Cable granulator machine has an excellent effect on the disposal of the waste cables.After a series of processing, those waste copper cables can be broken down to pure copper particles and plastic particles.These copper particles, which are called copper-rice, can be used directly.
● The method that the solid recycling industries deal with the used cables in China, is mainly to use Cable granulator machine to screen and finally collect copper particles and plastic particles.
● The automatic dry Cable granulator machine (the equipment of recycling used cables or wires) is mainly used to dispose those oil-free wires such as used communication wires, vehicle wires, computer wires, telephone wires, household appliances wires, and etc.
● It is also called the Cable granulator machine because the separated copper particles are like rice, which is an efficient and useful device for reusing waste cable wires for the present.
● V-S10 Cable granulator machine is a complete production line developed by our company. It mainly crushes various cables such as communication cables and miscellaneous wires to achieve the separation of copper and plastic. The separation rate is as high as 99.9%. The number of lines is 100KG/H. The device adopts an integrated structure, which saves space and has stable and reliable performance.
● OEM & ODM.
● One year warranty.
Product Show: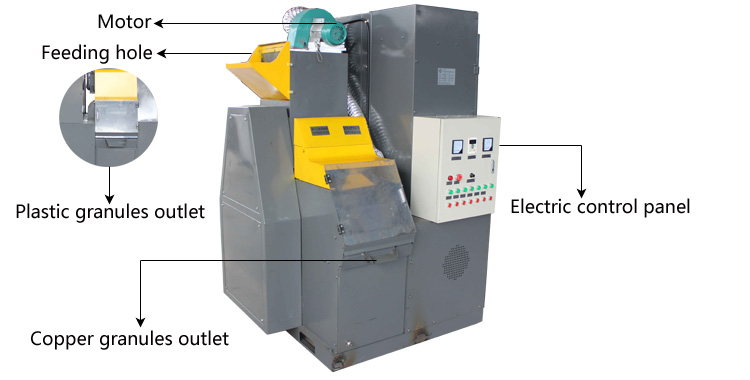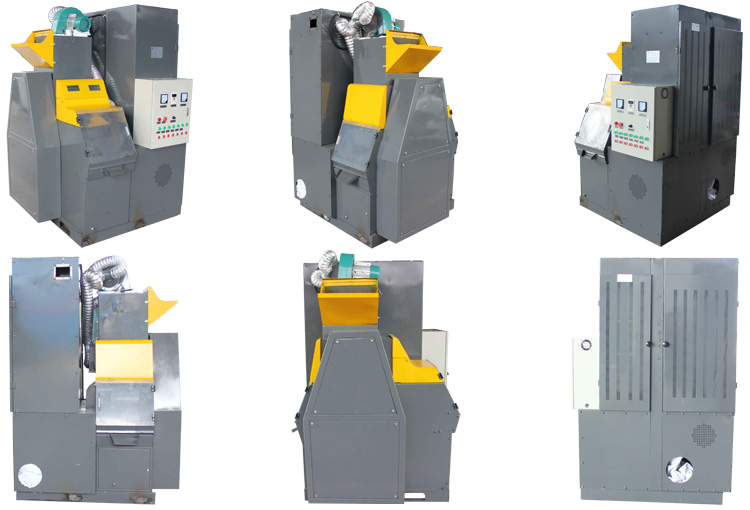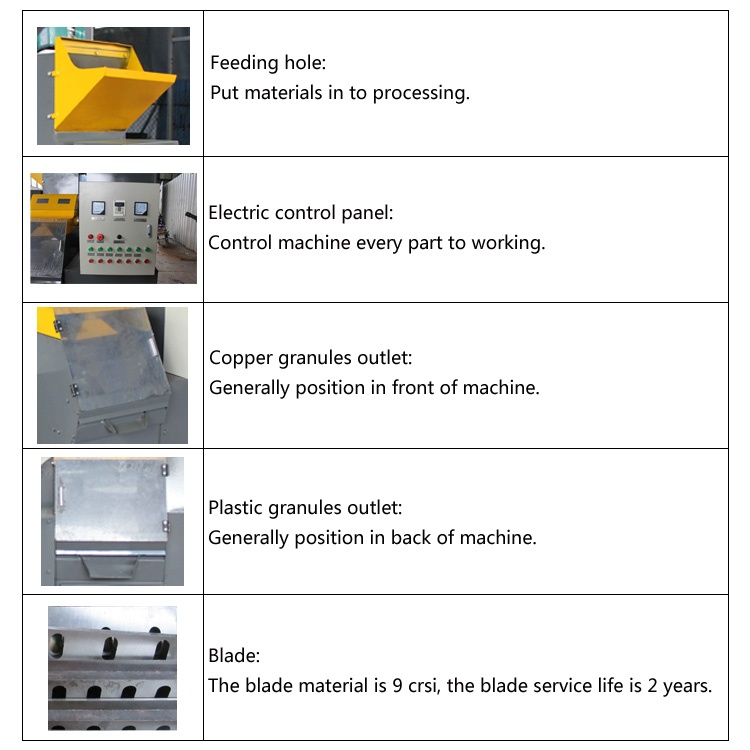 Factory Picture: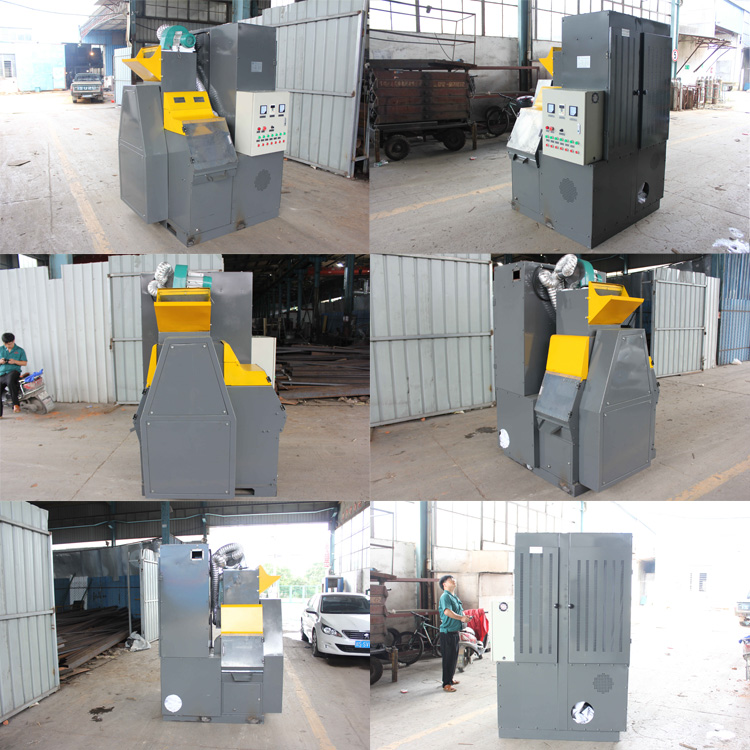 Flow Chart:

Operation steps:
Step 1: Feeding scrap cable into feeding holes and make them crush to small pieces by crusher.
Step 2: Crushed cables drop into vibration separator.
Step 3: Mixed cables is separated by vibration separator to pure pvc and copper granules through air blowing and separator vibrating.
Q & A:
Q1: Does the machine need to be installed?
A1: Does not need to be installed,directly connected to the electricity.
Q2: What size can be handled?
A2: The minimum and maximum wire diameter that the cable granulator machine can handle: 0.5mm-30mm.
Q3: What is the separation rate and pure copper rate?
A3: The separation rate is generally 99.8%, and the pure copper rate is generally between 40% and 50% depending on the type of wire.
Q4: How do I adjust the buttons on the control panel?
A4: Air volume is to control plastic blowing backwards, the vibration is to control the copper particles to move forward.
Q5: How to operate in different situations?
A5: Plastic at the copper outlet: you need to increase the air volume or reduce the vibration frequency. Copper particles in the plastic port: you need to reduce the air volume or increase the vibration frequency.
Final Products: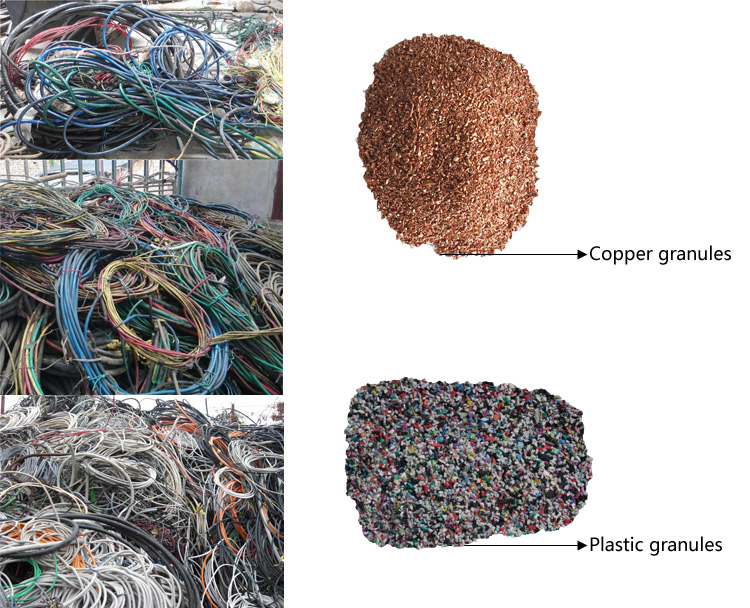 You might also like: