VANER S50 Cable granulator machine reduces labor and improves the recovery rate, thereby improving production efficiency.
The entire production line is scientifically designed, environmentally friendly and cost-effective.
Through continuous innovation and optimization, we have always maintained the industry-leading level and are in the benchmark position in the Chinese industry.
We have sold multiple sets of Cable granulator machine worldwide, which shows a high degree of customer acceptance.
The S50 Cable granulator machine can separate plastic from copper, iron, etc. through crushing, gravity separation, vibration separation, and magnetic separation to recover waste cables.
The separation rate is as high as 99%.
And with an additional dust removal system to ensure minimal material loss and dust emissions, and reduce environmental pollution.
● OEM & ODM.
● One year warranty.
● Silent performance.
● Easy to use
● Reliability and robustness
● Reduced maintenance times
● Low operating costs
● 2 year warranty high quality pure copper motor.
● Famous brand electric box:SINEE frequency converter & CHINT/DELIXI electrical appliances.

● SKD-11 Blade made in Japan.

● Extra heavy high-quality steel.

● 99.9% high separation Rate.
● recycle scrap waste copper aluminium cable wire
● automatic,electric.
● best selling,china made.
● Custom size from mini to big plant.

● widely used in copper wire recycling industry.
Email : seo@vanermachinery.com
Mobile&whatsapp : +86 18821659423
Factory Add. : HIGH-TECH INDUSTRY PARK , LUQIAO TAIZHOU ZHEJIANG.

Add.:ROOM 1802, A3 BUILDING, JINYE SHI DAI, JINYE ROAD , XI'AN SHAANXI, CHINA.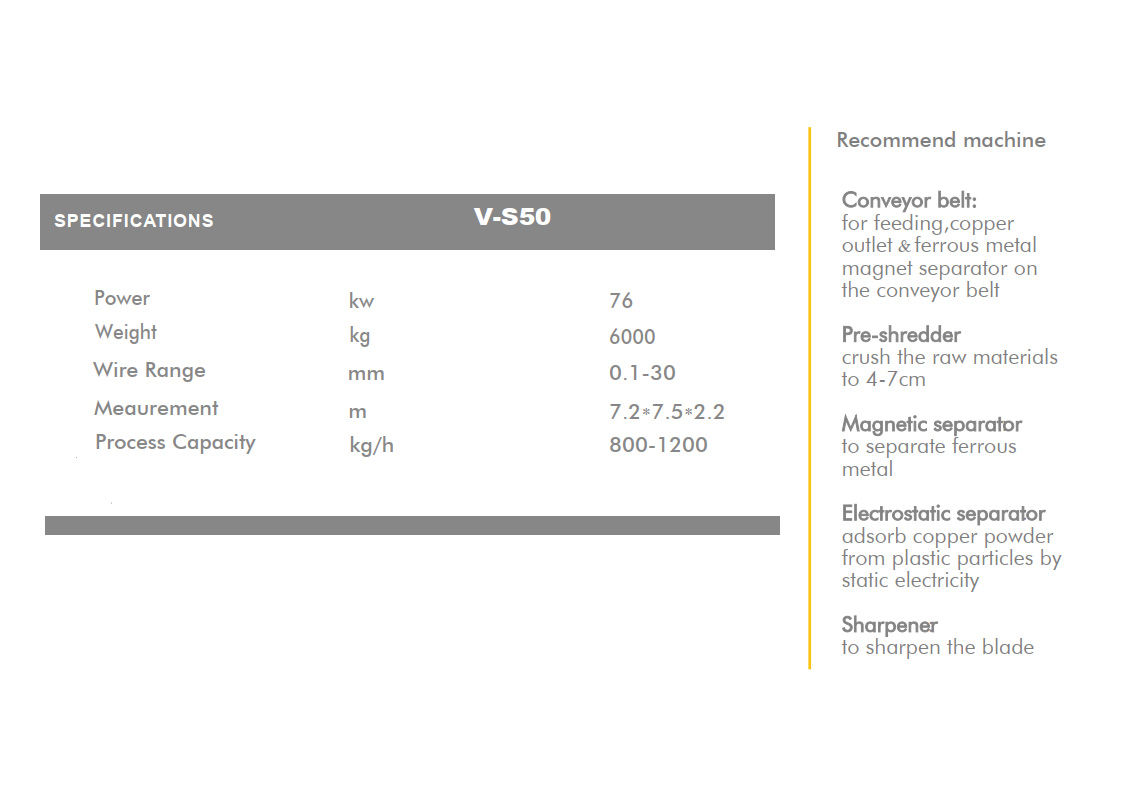 Video: