Factory Video:
Buy our international standard level V-S50 cable granulator machine to run your recycling business smooth, hassle free and make profits.. Order today

Product Description:
● The S50 Cable granulator machine reduces labor and improves the recovery rate, thereby improving production efficiency.
● The entire production line is scientifically designed, environmentally friendly and cost-effective.
● Through continuous innovation and optimization, we have always maintained the industry-leading level and are in the benchmark position in the Chinese industry.
● We have sold multiple sets of Cable granulator machine worldwide, which shows a high degree of customer acceptance.
● The S50 Cable granulator machine can separate plastic from copper, iron, etc. through crushing, gravity separation, vibration separation, and magnetic separation to recover waste cables.
● The separation rate is as high as 99%.
● And with an additional dust removal system to ensure minimal material loss and dust emissions, and reduce environmental pollution.
● OEM & ODM.
● One year warranty.
Product Show: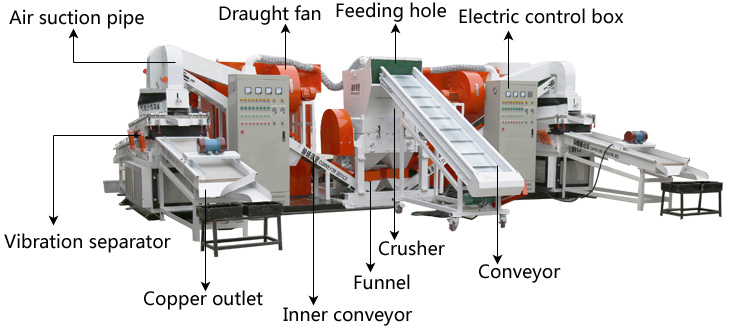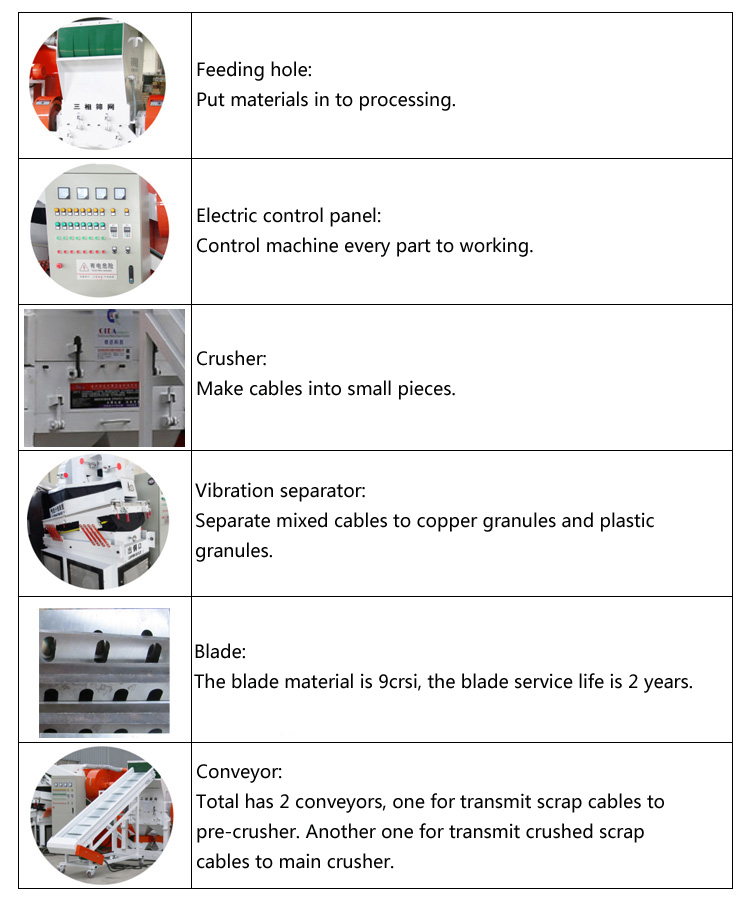 Factory Picture: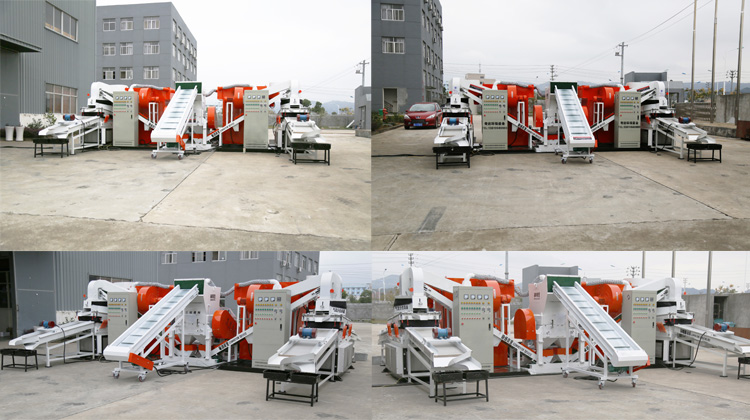 Flow Chart: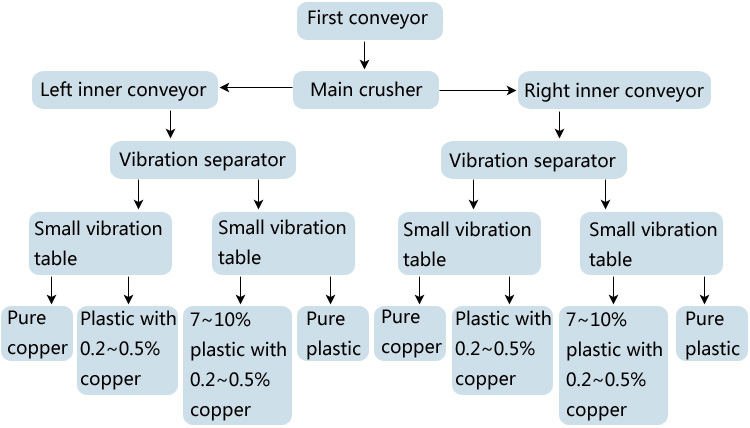 Operation steps:
Step 1: Make scrap cables feeding into main crusher by first conveyor.
Step 2: Scrap cables is crushed by main crusher then drop onto inner conveyor of two side then drop into each vibration separator.
Step 3: Mixed cables is separated by vibration separators to pure pvc and copper granules through air blowing and separator vibrating.
Q & A:
Q1: Does the machine need to be installed?
A1: Need to be installed and debugged.
Q2: What size can be handled?
A2: The minimum and maximum wire diameter that the cable granulator machine can handle: 0.5mm-30mm.
Q3: What is the separation rate and pure copper rate?
A3: The separation rate is generally 99.8%, and the pure copper rate is generally between 40% and 50% depending on the type of wire.
Q4: How do I adjust the buttons on the control panel?
A4: Air volume is to control plastic blowing backwards, the vibration is to control the copper particles to move forward.
Q5: How to operate in different situations?
A5: Plastic at the copper outlet: you need to increase the air volume or reduce the vibration frequency. Copper particles in the plastic port: you need to reduce the air volume or increase the vibration frequency.
Final Products: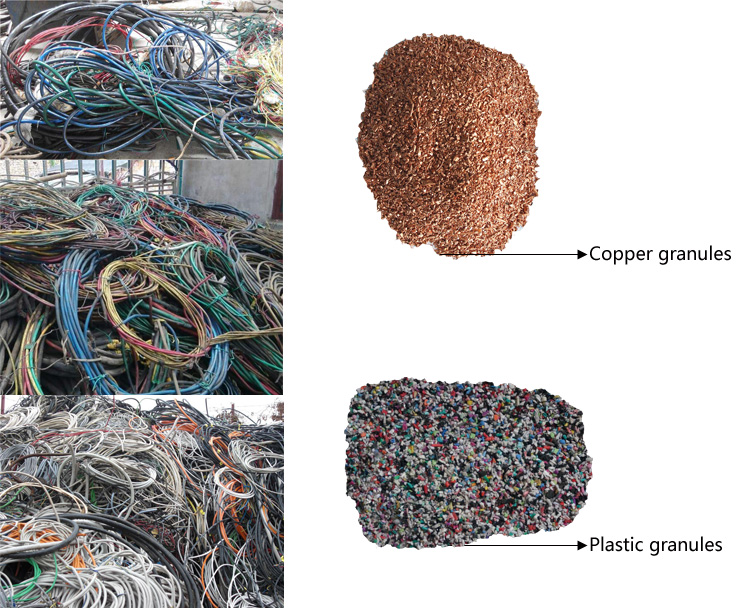 You might also like: