Factory Video:
Buy our international standard level Vertical hydraulic metal baler to run your recycling business smooth, hassle free and make profits.. Order today !!

Product Description:
● The Hydraulic metal baler crushes, cuts and packs various scrap metals.
● They can process metals efficiently and quickly, whether it's something as small as an aluminum can, or something as sturdy as a washing machine, other white goods, and cars.
● Packers can crush and pack them into pieces. We offer fully automatic machines to meet your requirements.
● The V-B1600 baler is currently the most popular product. Its power and shearing force are greater than other similar balers, and it can adapt to any type or size of job.
● OEM & ODM.
● One year warranty.
Product Show: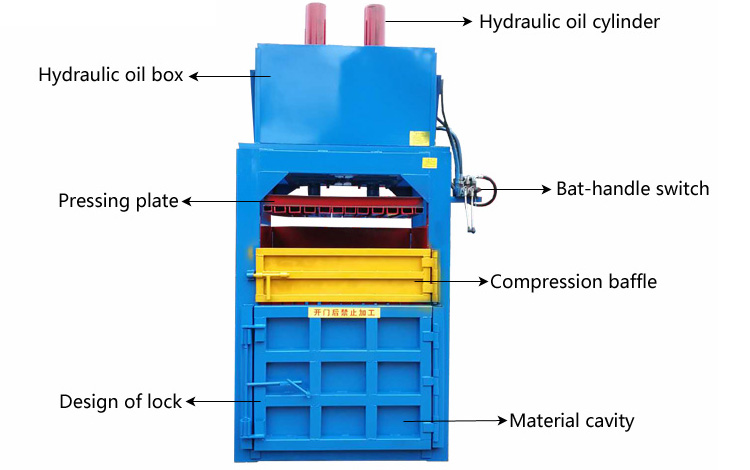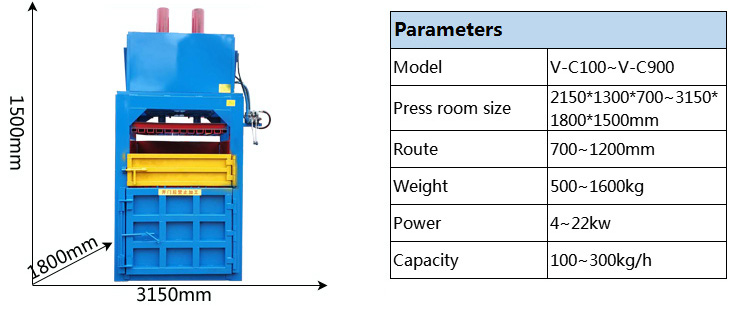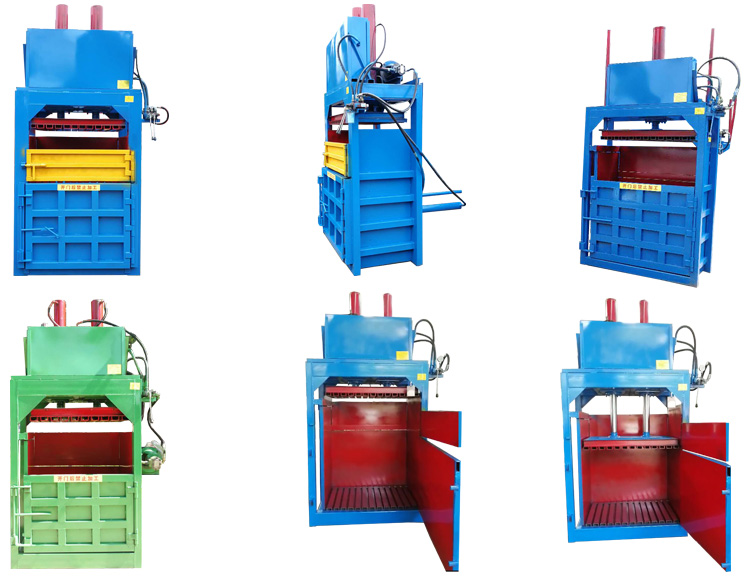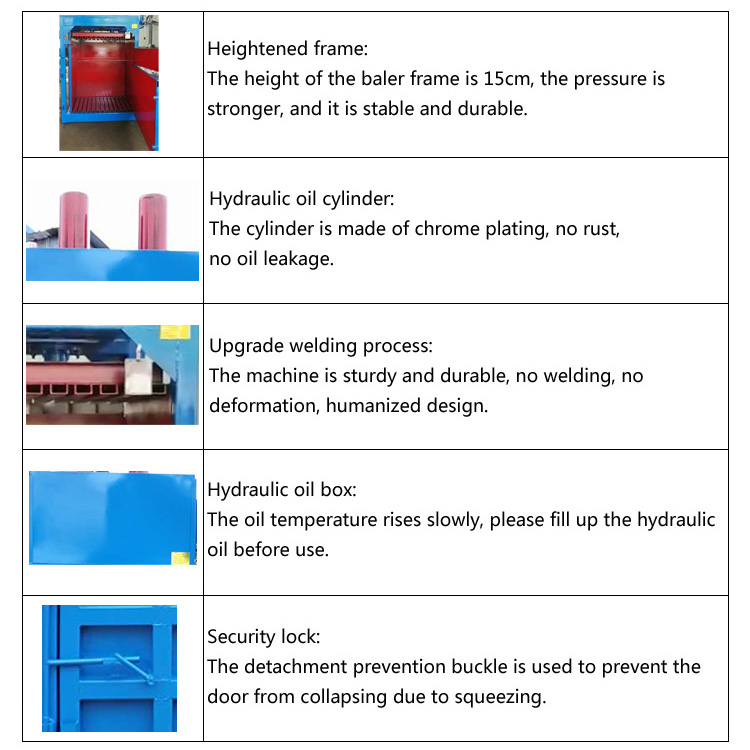 Factory Picture:

Q & A:

Q1: How much hydraulic oil do I need to consume each time?
A1: The baler use hydraulic oil that is commonly used in the local area (because the hydraulic oil will be different depending on the altitude and temperature). The hydraulic oil will not be consumed. Balers generally use a full barrel.
Q2: The machine is 2 or 3side hydraulic press?
A2: Three sides: Above, below, and right.

Q3: The block size in the video is rectangular. Why it is square in parameters?
A3: Due to the baler pressure,block size can generally be changed about 10cm, such as length ± 10 , width ± 10.
Final Products: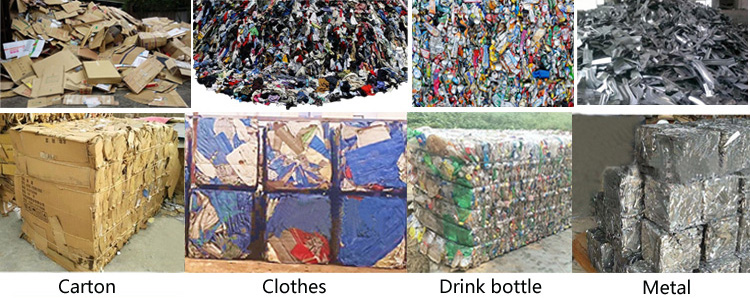 You might also like: