VANER Hydraulic metal baler crushes, cuts and packs various scrap metals.
VANER Hydraulic metal baler can process metals efficiently and quickly, whether it's something as small as an aluminum can, or something as sturdy as a washing machine, other white goods, and cars.
VANER Hydraulic metal baler can crush and pack them into pieces. We offer fully automatic machines to meet your requirements.
VANER Hydraulic metal baler is currently the most popular product. Its power and shearing force are greater than other similar balers, and it can adapt to any type or size of job.
● OEM & ODM.
● One year warranty.
● Easy to use.
●Fast speed and high productivity .
● reliability and robustness.
● reduced maintenance times.
● low operating costs.
Email : seo@vanermachinery.com
Mobile&whatsapp : +86 18821659423
Factory Add. : HIGH-TECH INDUSTRY PARK , LUQIAO TAIZHOU ZHEJIANG.

Add.:ROOM 1802, A3 BUILDING, JINYE SHI DAI, JINYE ROAD , XI'AN SHAANXI, CHINA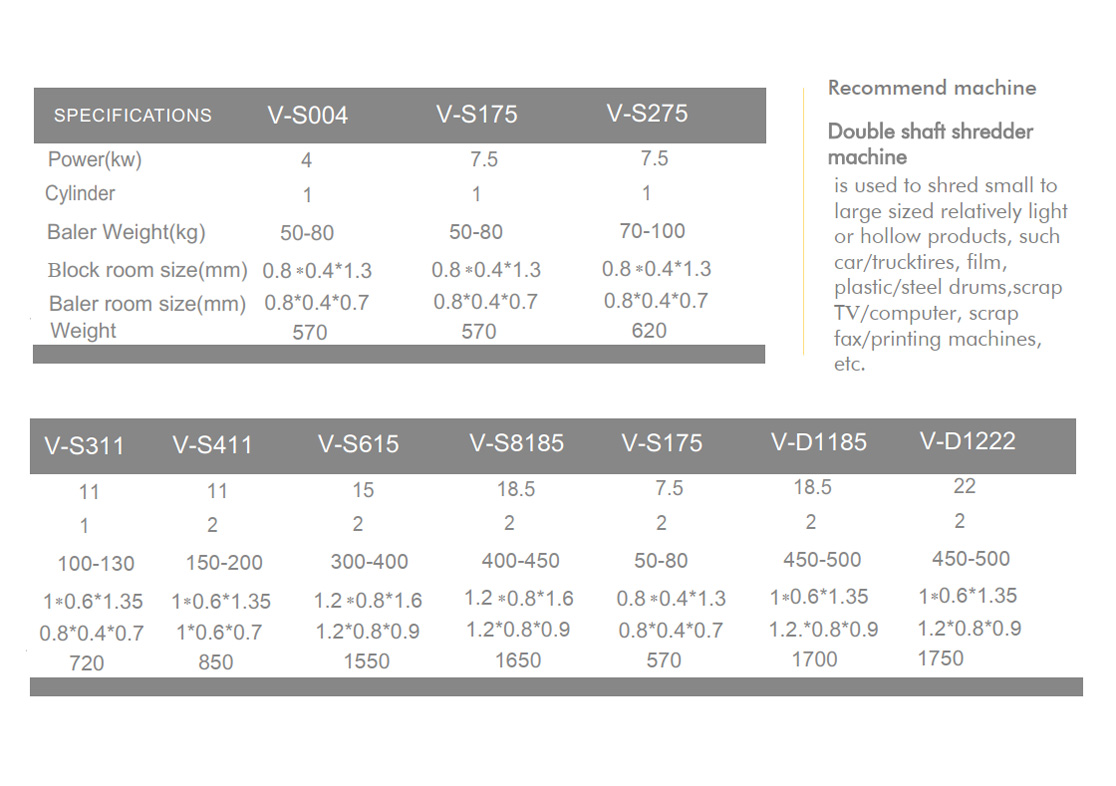 Video: