This is an automatic wire stripping machine, which makes the removal of the undamaged plastic insulation of the wire a breeze, trust us.
The V-009 wire peeling machine is fully automatic and has a motor that drives the wires through a heavy-duty gearbox, which improves efficiency when stripping thick and hard insulation.
According to our analysis and review, this machine can quickly and efficiently process the wires, strip the hard wires at a yield of 200-1000KG per day, and allow you to complete the work within the required time.
The machine is also equipped with feed holes of different sizes suitable for most wires, can handle wires with a diameter in the range of 1-40mm, and adjustable blades, which can improve cutting speed and accuracy. Adjusting the tension during stripping to avoid excessive wear and tear on the blade is a popular feature that extends blade life.
We assure you that this machine is absolutely of the highest quality and well-made, and is a good choice for those who want to industrially strip or bulk process electrical wires. We are satisfied with the overall structure of the product.
● OEM & ODM.
● One year warranty.
● Pure Copper Motor.
● easy to use
● reliability and robustness
● reduced maintenance times
● low operating costs.
● recycle scrap waste copper cable wire.
● automatic,electric,high quality.
● cheap,china made,hot sale.
● small,portable.
● widely used in recycling industrial
Email : seo@vanermachinery.com
Mobile&whatsapp : +86 18821659423
Factory Add. : HIGH-TECH INDUSTRY PARK , LUQIAO TAIZHOU ZHEJIANG.

Add.:ROOM 1802, A3 BUILDING, JINYE SHI DAI, JINYE ROAD , XI'AN SHAANXI, CHINA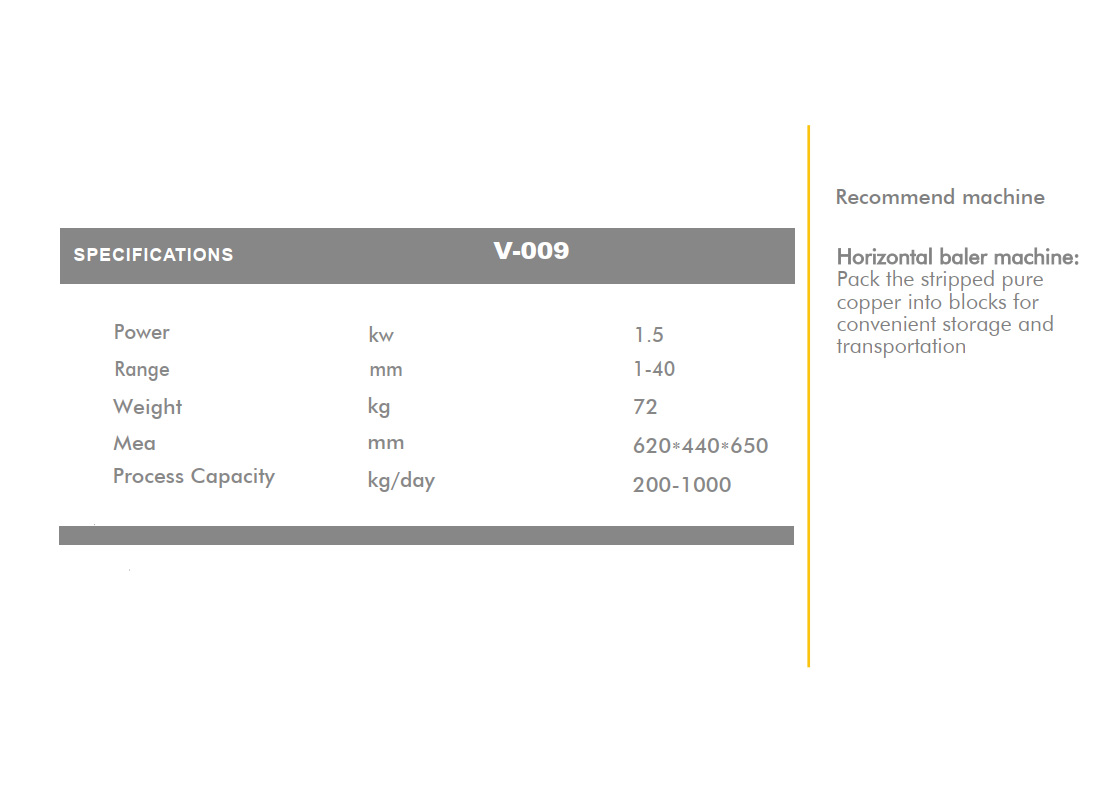 Video: