Factory Video:
Buy our international standard level V-009 wire stripping machine to run your recycling business smooth, hassle free and make profits.. Order today !!

Product Description:
● This is an automatic wire stripping machine, which makes the removal of the undamaged plastic insulation of the wire a breeze, trust us.
● The V-009 wire stripping machine is fully automatic and has a motor that drives the wires through a heavy-duty gearbox, which improves efficiency when stripping thick and hard insulation.
● According to our analysis and review, this machine can quickly and efficiently process the wires, strip the hard wires at a yield of 200-1000KG per day, and allow you to complete the work within the required time.
● The machine is also equipped with feed holes of different sizes suitable for most wires, can handle wires with a diameter in the range of 1-40mm, and adjustable blades, which can improve cutting speed and accuracy. Adjusting the tension during stripping to avoid excessive wear and tear on the blade is a popular feature that extends blade life.
● We assure you that this machine is absolutely of the highest quality and well-made, and is a good choice for those who want to industrially strip or bulk process electrical wires. We are satisfied with the overall structure of the product.
● OEM & ODM.
● One year warranty.
Product Show: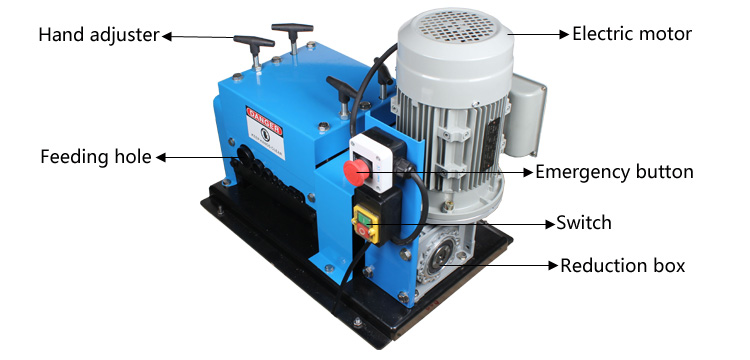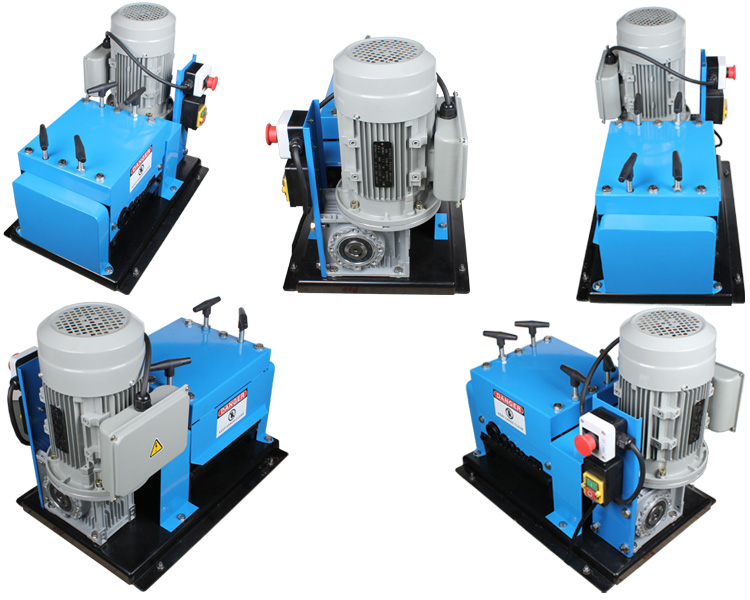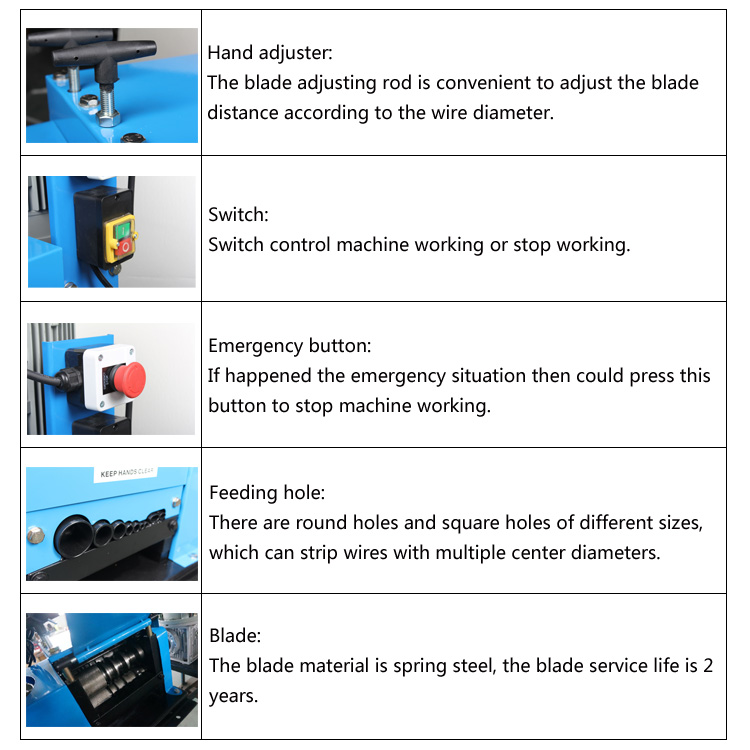 Factory Picture: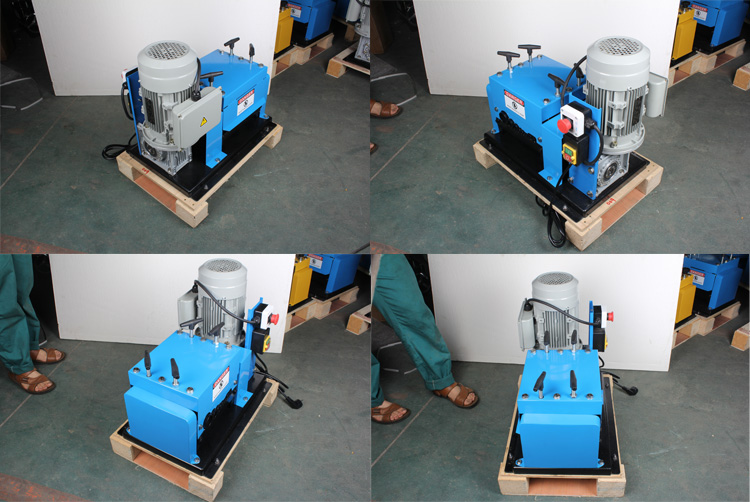 Flow Chart:

Operation steps:
Step1: Check device connection and power, press switch.
Step2: Adjust the distance between shaft and blades, then put cable scrap into the corresponding inlet of wire stripper.
Step3: After cut, get the pure copper or aluminum wires and plastic skin wires.
Final Products: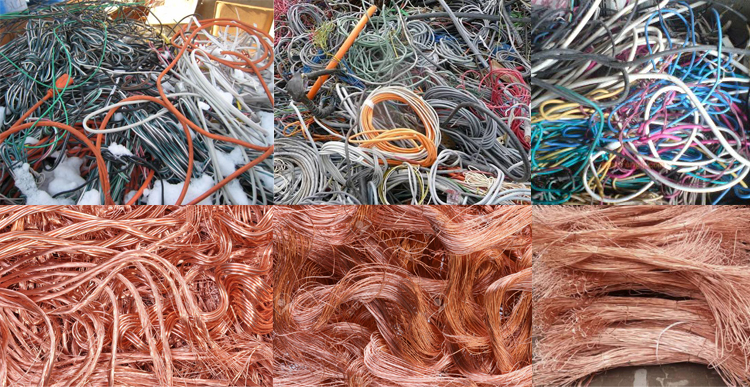 You might also like: