Factory Video:
Buy our international standard level Double-shaft shredder machine to run your recycling business smooth, hassle free and make profits.. Order today

Product Description:
● The series Double-shaft shredder Machine is a multi-functional, heavy-duty, dual-motor driven two-shaft crusher that can provide various power and shaft speed configurations to suit a wide range of applications.
● The Double-shaft Crusher Machine uses two parallel shafts with interlocking cutting discs, so the material can be shredded longitudinally and laterally.
● The cutting disc has a pointed blade that grabs the material and pulls it into the cutting chamber, making it particularly effective when chopping large hollow containers.
● If no screen is installed, the Double-shaft Crusher Machine will try to avoid blockage, and its crushing size is controlled by the width of the crusher blade.
● Automatic reverse and overload protection are standard features of the V-CR800 heavy-duty twin-shaft crusher.
● When the front panel is open, the safety switch on the garbage tire shredder prevents the machine from starting, and the machine has emergency stop buttons on the body and control panel to ensure operator safety.
● OEM & ODM.
● One year warranty.
Product Show: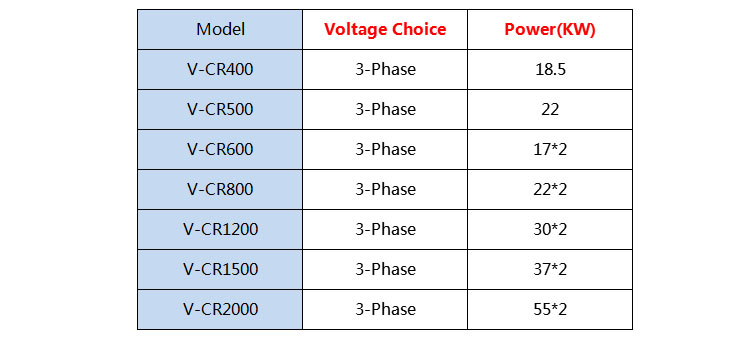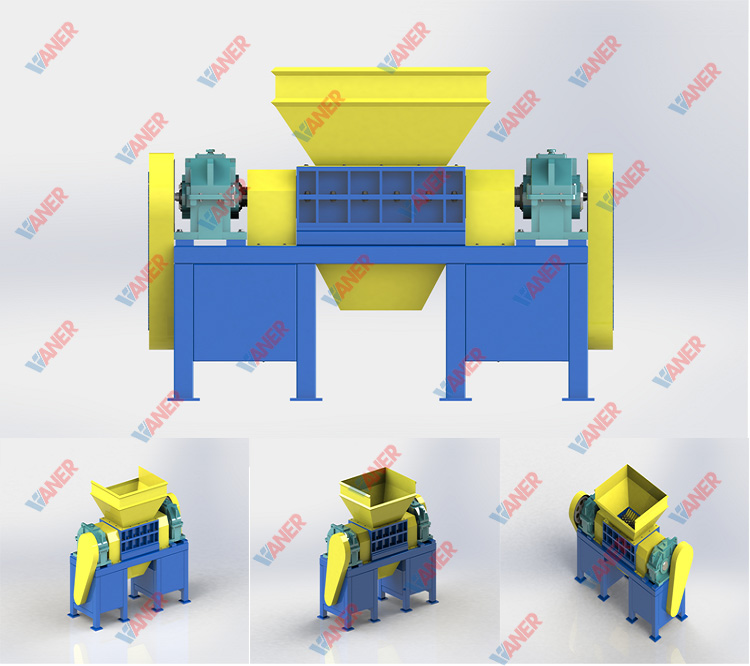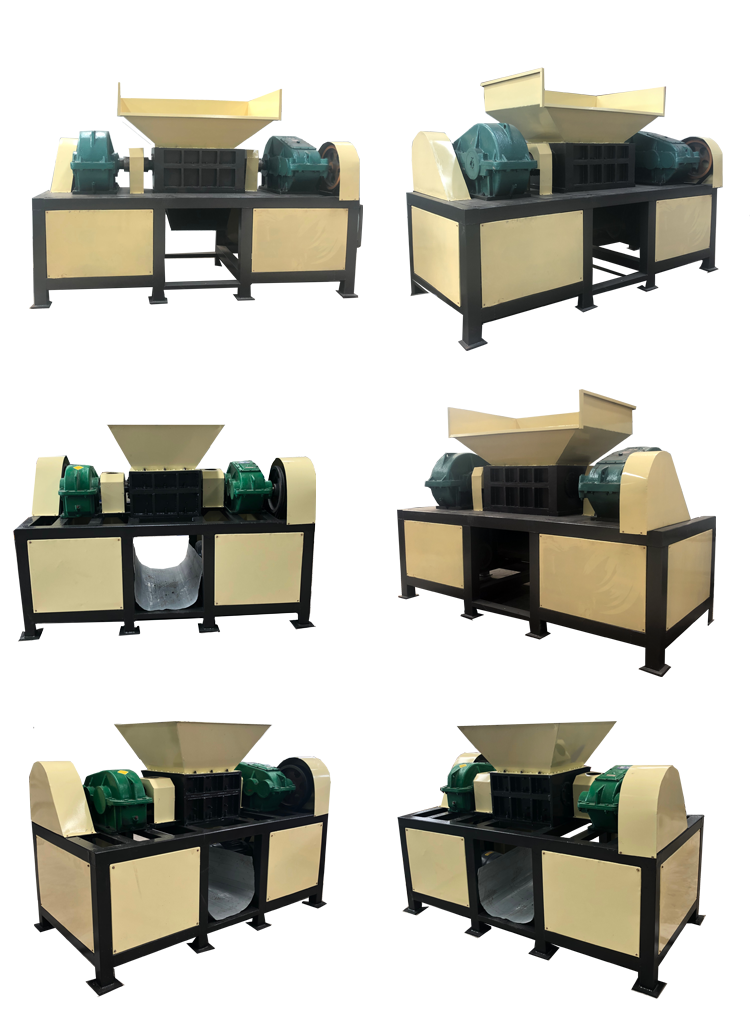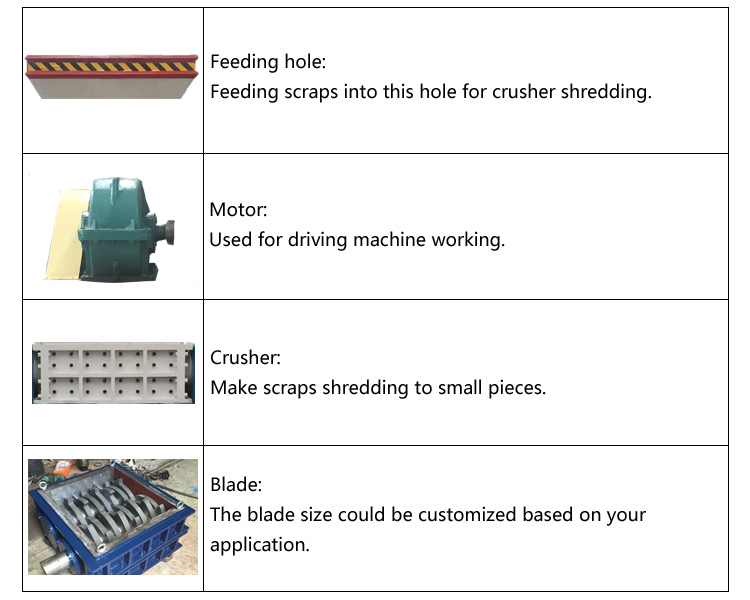 Factory Picture: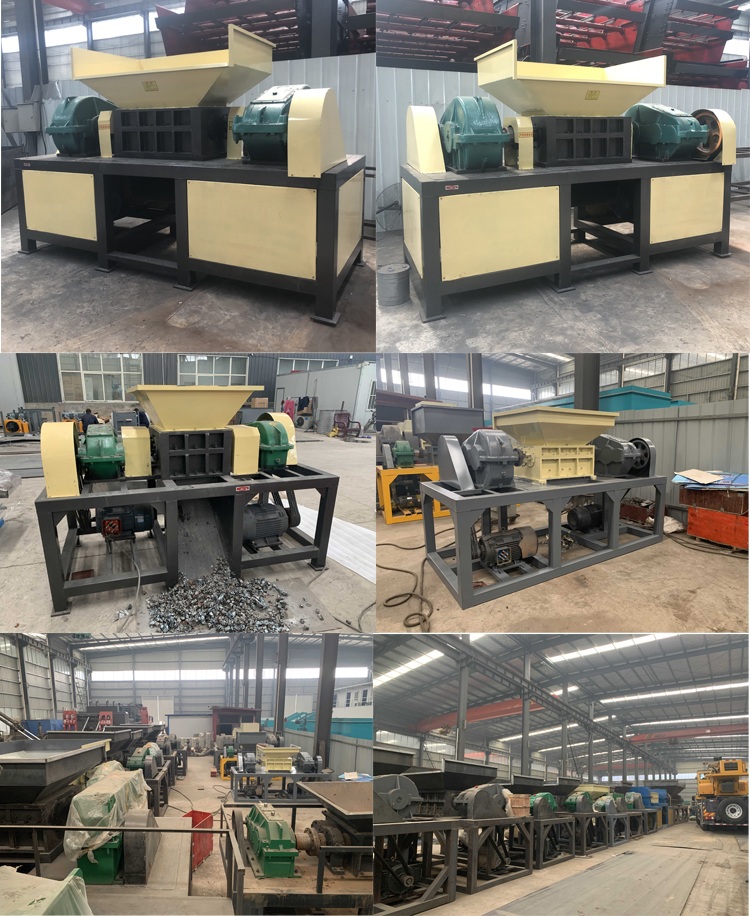 Final Products: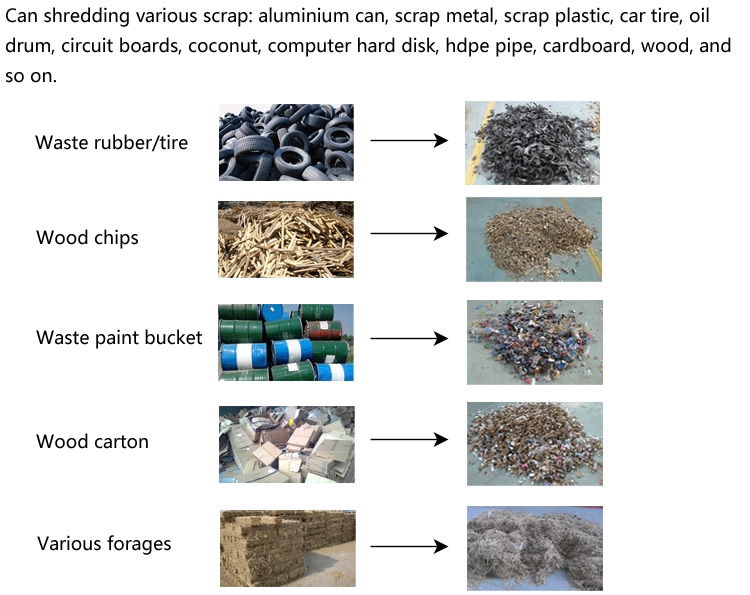 You might also like: