V-025 wire peeling machine is a manual wire stripping machine. It uses a drill or a handle to peel off the waste copper wire. It is suitable for wires in the range of 1.5mm to 25mm.
It also has many other amazing features, such as excellent structural quality and ease of use guarantee.
This machine adopts high-quality aluminum alloy structure. The machine itself is light weight, durable, portable and convenient.
It can be easily installed on any workbench or workstation and promises long-term use.
Moreover, it is very energy efficient and will never give you any significant difference in terms of energy consumption.
V-025 wire stripping machine is a professional product for processing all kinds of single and double copper wires. The manual crank or drill drive is easy to operate, and copper wire can be obtained after peeling with a single blade. You can easily remove plastic and rubber insulation from undamaged waste wires.

It can be stripped automatically when connected to a drill bit or manually with a handle. The blades and rollers can be adjusted to your needs. We assure you that a single cutting blade provides good serviceability every time.
● OEM & ODM.
● One year warranty.
● easy to use
● reliability and robustness
● reduced maintenance times
● low operating costs.
● recycle scrap waste copper cable wire.

● cheap,china made,hot sale.

● small,portable.

● widely used in recycling industrial.

Email : seo@vanermachinery.com
Mobile&whatsapp : +86 18821659423
Factory Add. : HIGH-TECH INDUSTRY PARK , LUQIAO TAIZHOU ZHEJIANG.

Add.:ROOM 1802, A3 BUILDING, JINYE SHI DAI, JINYE ROAD , XI'AN SHAANXI, CHINA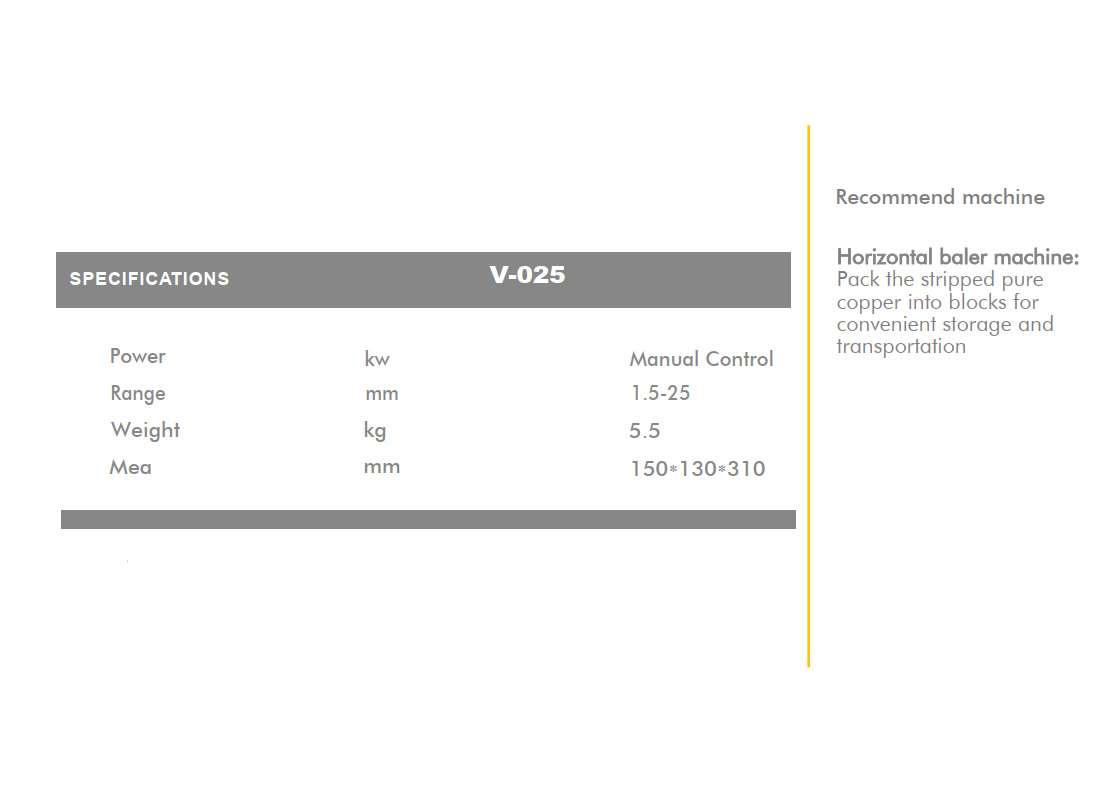 Video: