Factory Video:
Buy our international standard level V-025M wire stripping machine to run your recycling business smooth, hassle free and make profits.. Order today !!

Product Description:
● V-025M wire stripping machine is a professional product for processing various copper single core and double core copper wires. It is very easy to operate and easy to carry. Its principle is to peel off the plastic on the copper wire by two axial pressure cutting with a blade.
● Include the use of a motorized wire stripping machine like this in your industry. You will be amazed at how brilliant your output will be in a few days.This machine can help with unlimited wire stripping applications, is powerful, can meet your needs, and can even be safely used in various wall outlets.
● If you use 1.5-25mm wire diameter, you can strip both and every wire in between using this same machine. The overall shape and sizing are quite compact for an enhanced overall experience.
● The wire stripping machine is impressive with a stripping speed of 20 meters per minute and can cut more wires in less time. High-strength metal alloy insert with fast grinding speed and high precision. You can adjust the blade so that every cut is precise, accurate and meets your requirements. The machine can be customized according to your requirements.
● OEM & ODM.
● One year warranty.
Product Show: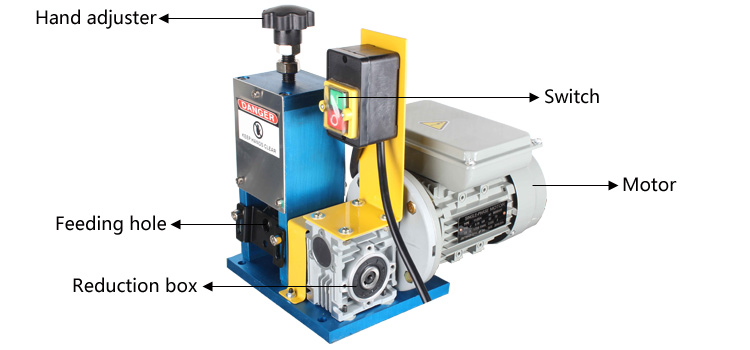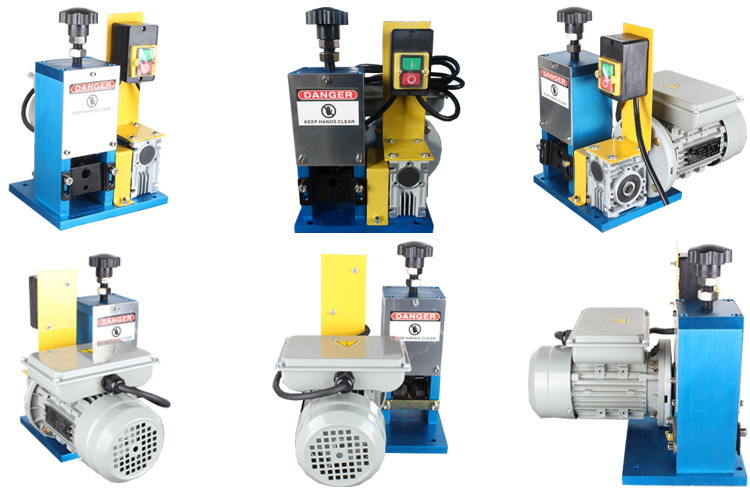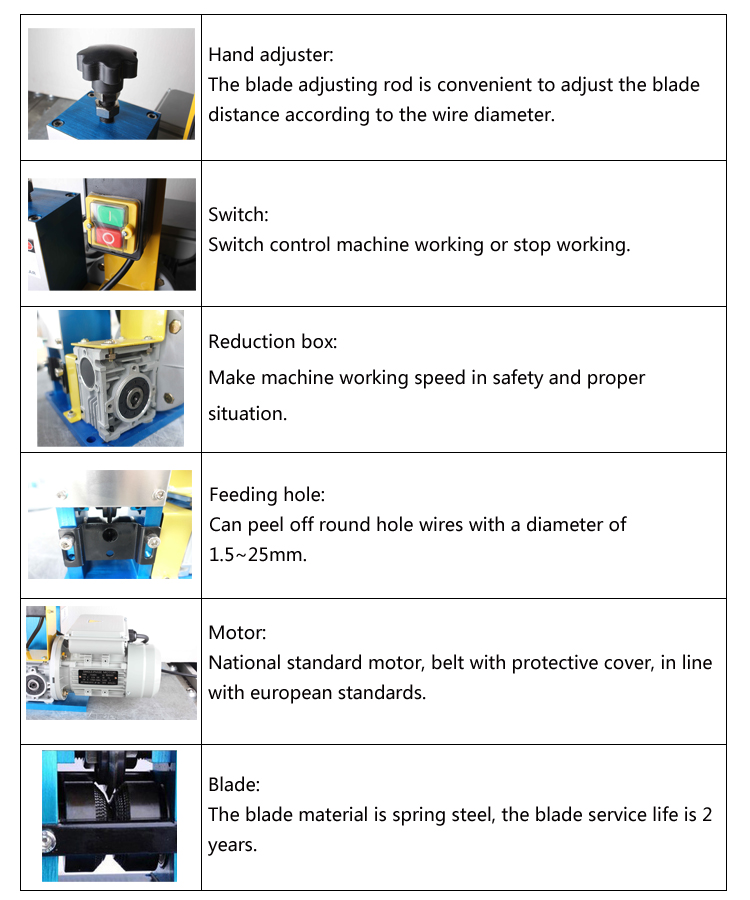 Factory Picture: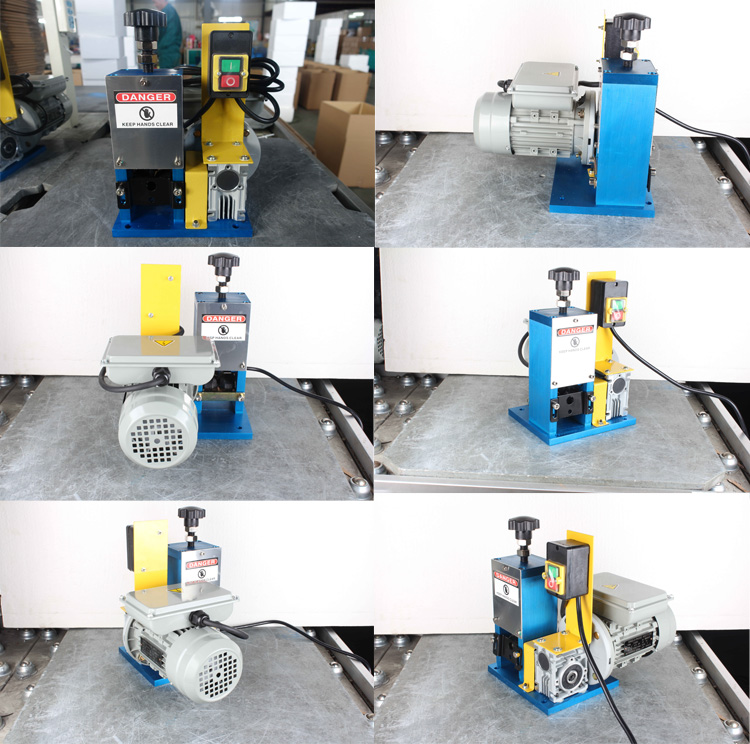 Flow Chart:

Operation steps:
Step1: Check device connection and power, press switch.
Step2: Adjust the distance between shaft and blades, then put cable scrap into the corresponding inlet of wire stripper.
Step3: After cut, get the pure copper or aluminum wires and plastic skin wires.
Final Products: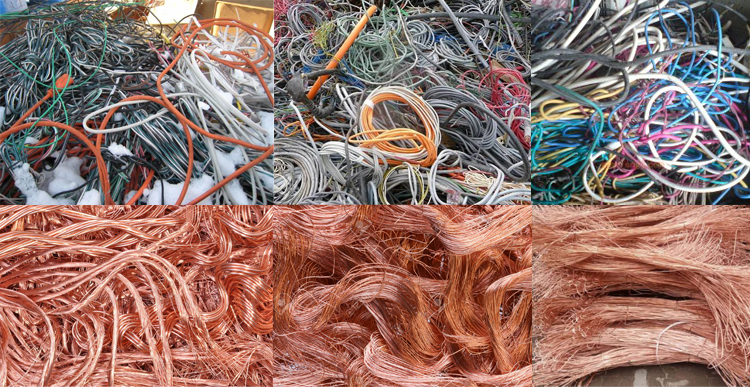 You might also like: