V-025M wire stripping machine is a professional product for processing various copper single core and double core copper wires. It is very easy to operate and easy to carry. Its principle is to peel off the plastic on the copper wire by two axial pressure cutting with a blade.
Include the use of a motorized wire stripping machine like this in your industry. You will be amazed at how brilliant your output will be in a few days.This machine can help with unlimited wire stripping applications, is powerful, can meet your needs, and can even be safely used in various wall outlets.
If you use 1.5-25mm wire diameter, you can strip both and every wire in between using this same machine. The overall shape and sizing are quite compact for an enhanced overall experience.
The wire stripping machine is impressive with a stripping speed of 20 meters per minute and can cut more wires in less time. High-strength metal alloy insert with fast grinding speed and high precision. You can adjust the blade so that every cut is precise, accurate and meets your requirements. The machine can be customized according to your requirements.
● OEM & ODM.
● One year warranty.
● Pure Copper Motor.
● easy to use
● reliability and robustness
● reduced maintenance times
● low operating costs.
● recycle scrap waste copper cable wire.

● automatic,electric,high quality.

● cheap,china made,hot sale.

● small,portable.

● widely used in recycling industrial.

Email : seo@vanermachinery.com
Mobile&whatsapp : +86 18821659423
Factory Add. : HIGH-TECH INDUSTRY PARK , LUQIAO TAIZHOU ZHEJIANG.

Add.:ROOM 1802, A3 BUILDING, JINYE SHI DAI, JINYE ROAD , XI'AN SHAANXI, CHINA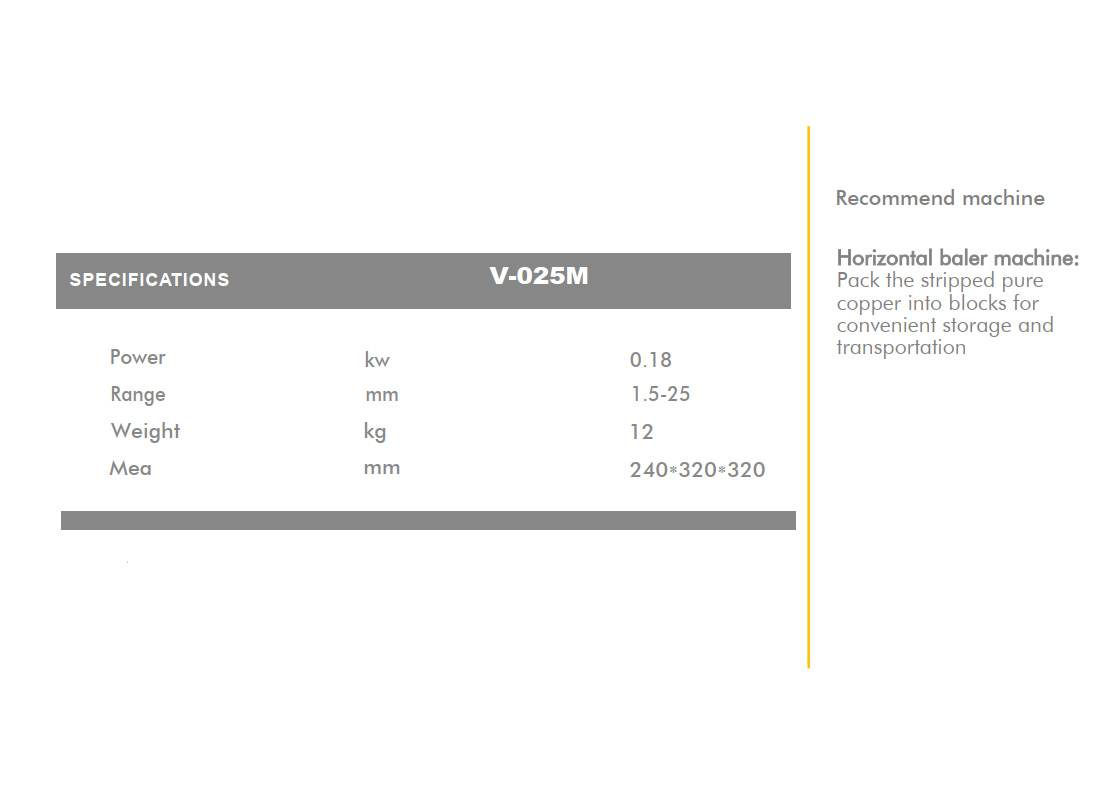 Video: