Factory Video:
Buy our international standard level V-1200P radiator recycling machine to run your recycling business smooth, hassle free and make profits.. Order today !!

Product Description:
● The radiator recycling machine is specially designed for radiators. Before operation, the heat sink should be cut into regular shapes.
● Then place the cut radiator smoothly into the inlet. Within seconds, the copper tube and aluminum fins will be discharged separately.
● Copper tubes will remain intact, aluminum fins will damage one row of radiators, and two rows of radiators will remain intact.
● The machine can peel off single-layer and two-layer radiators. The center distance between the blades comes in three sizes: 19mm, 21mm, and 25mm. This means it can separate three heat sinks.
● The machine weighs 650kg and the daily output is as high as 3000KG.
● It has the characteristics of simple operation and reduced floor space.
● This machine proved to be the best choice for recycling used radiators.
● OEM & ODM.
● One year warranty.
Product Show: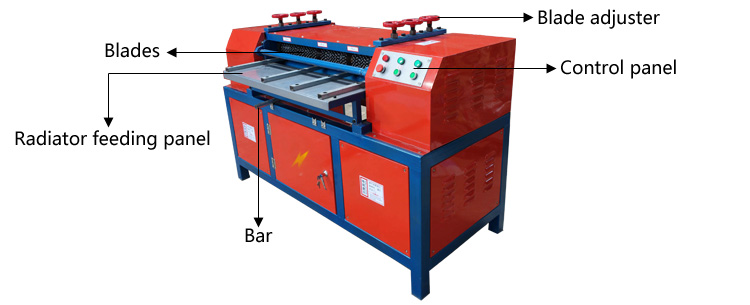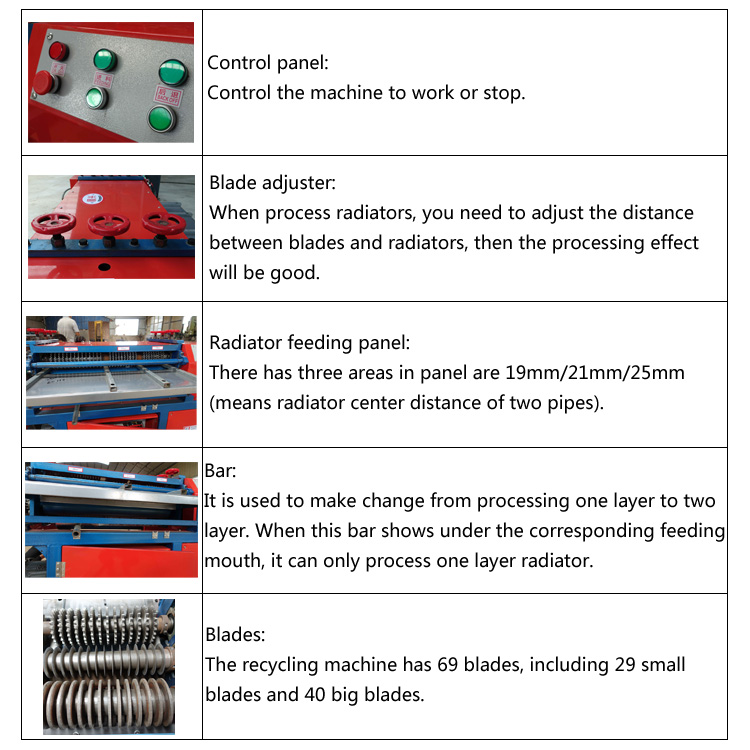 Factory Picture: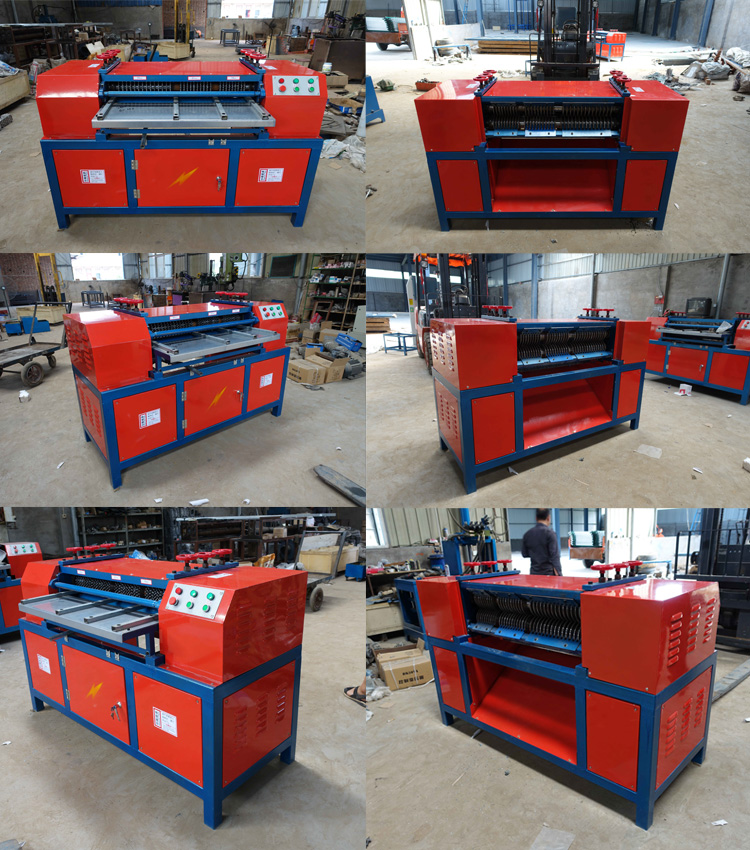 Flow Chart:

Operation steps:
Step1: Connect electric wires with workshop wires.
Step2: Control box will driving machine working. Control box consist by forwarder button and retreat button. When feeding radiator sheets into suitable process panel then push the forwarder button. If radiator sheets get stuck in process period then push retreat button make them out.
Step3: 1200p has three process panels could be alter according to the inner two pipes center distance of radiator sheets. So when feeding please choice suitable panel to process.
Q & A:
Q: The inside copper tube's center distance?
A: 19mm,21mm,25mm.
Final Products: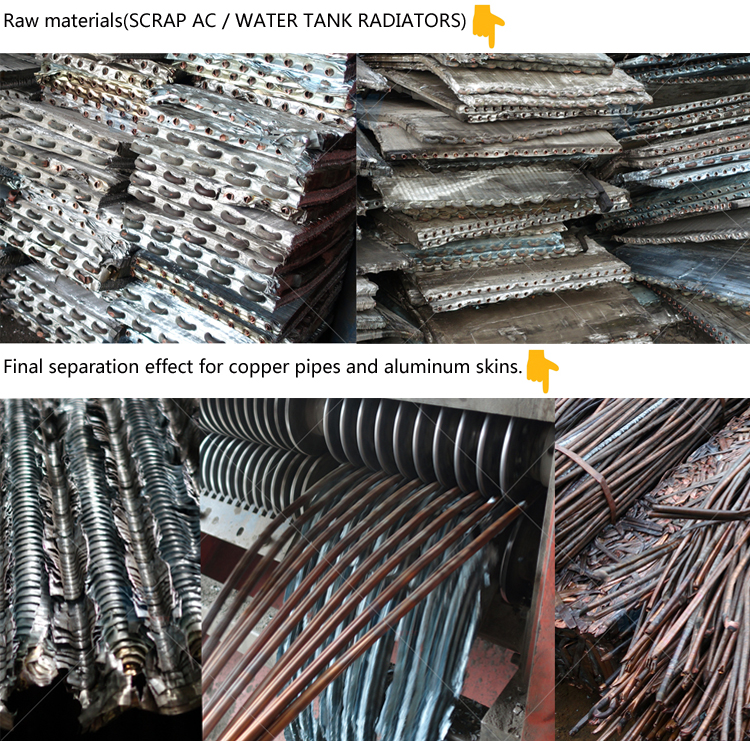 You might also like: