VANER V-120 wire stripping machine has wide application range and long service life.
VANER V-120 cable peeling machine can open all kinds of cables, high voltage cables, high voltage cables, optical cables and wires.
The price is affordable, practical and cost-effective.
This cable cutting machine can strip waste wires and cables with a diameter of 30-120mm.
● OEM & ODM.
● One year warranty.
● Pure Copper Motor.
● easy to use
● reliability and robustness
● reduced maintenance times
● low operating costs.
● recycle scrap waste copper cable wire.

● automatic,electric,high quality.

● cheap,china made,hot sale.

● small,portable.

● widely used in recycling industrial.

Email : seo@vanermachinery.com
Mobile&whatsapp : +86 18821659423
Factory Add. : HIGH-TECH INDUSTRY PARK , LUQIAO TAIZHOU ZHEJIANG.

Add.:ROOM 1802, A3 BUILDING, JINYE SHI DAI, JINYE ROAD , XI'AN SHAANXI, CHINA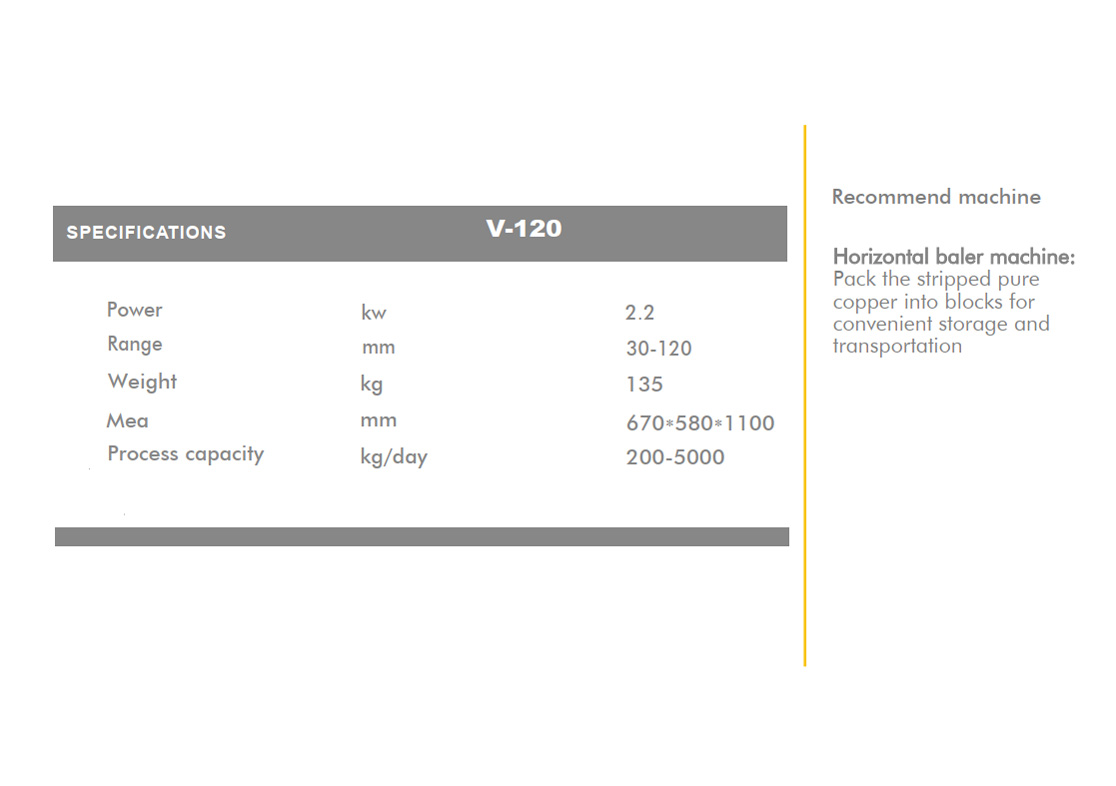 Video: