Factory Video:
Buy our international standard level V-918-B wire stripping machine to run your recycling business smooth, hassle free and make profits.. Order today !!

Product Description:
● Automatic Wire Stripping Machine is used for cable cutting and stripping, this is a kind of used cable recycling equipment. This machine can separate the cable core from cable sheath, the blades cut wire sheath and the rollers separate the core from sheath by squeezing.
● 918-B is specialized for big cable with armor.this cable stripper applies to various kinds of cable,high voltage cable,fiber optic cables,single-core wire above 2mm thick,sheathed flat cables,steel wires etc.Under electric mode, you just need adjust the knifes and gears, and then machine can strip wire automatically.Adjusting gears to suit different diameter wire(escialliy armoured cable ), the outer sheath and inner conductor will be stripped by blade when waste cables cross through the middle guide wheel.
● This is machine Powerful enough to be an automatic wire stripping machine even in heavy-duty industries! Now, you can rely on this for wire stripping with your eyes closed. Make more use of your scrap wire and make more profit out of the things that you have scraped to date. Next, it is smart enough to deal with different sizes and kinds of wires.
● Choose this wire stripping machine to eliminate the difficulty of stripping your armor line. This machine is a good choice for businesses who are willing to recycle all kinds of cables, high voltage cables, fiber optic cables, single-core wires over 2mm thick, flat cables with sheath, and steel wires. Additional blades are included for more benefits and uses.
● OEM & ODM.
● One year warranty.
Product Show: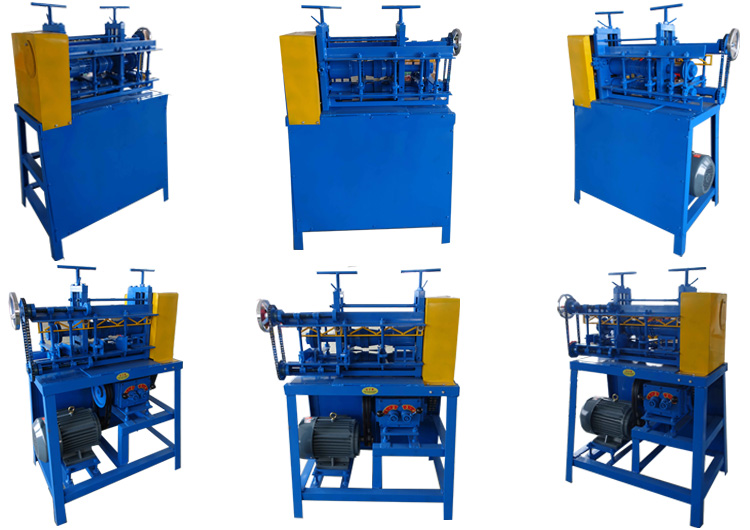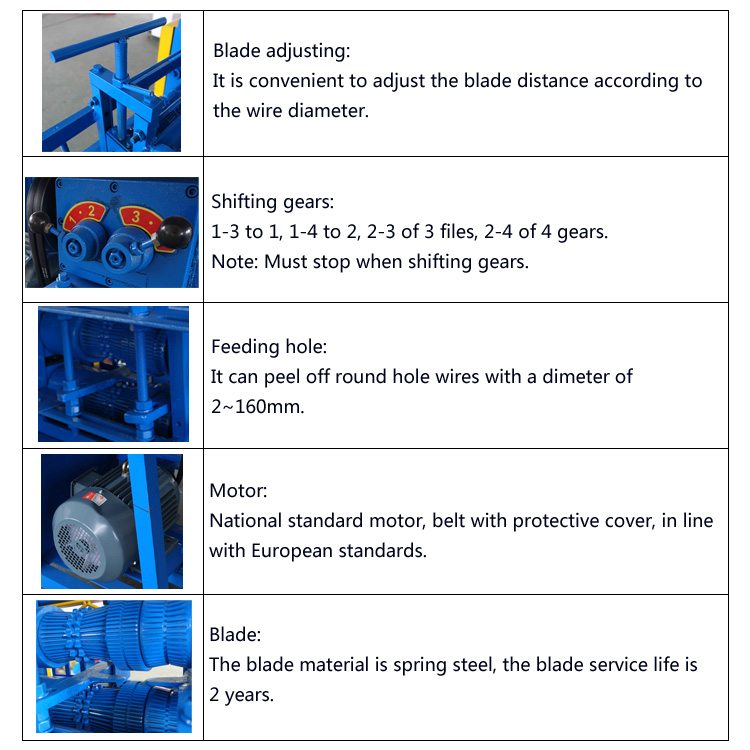 Factory Picture: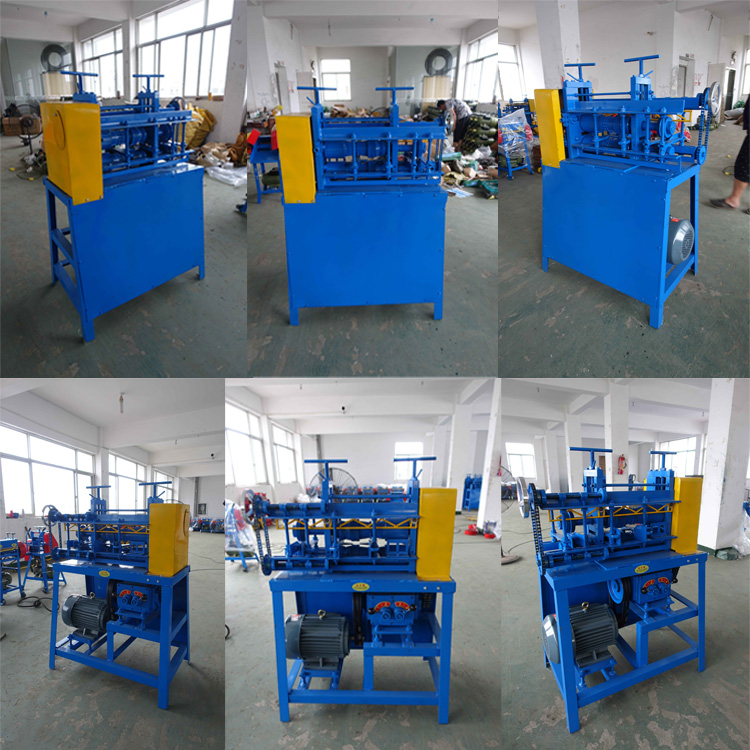 Flow Chart:
Operation steps:
Step1: Check device connection and power, press switch.
Step2: Adjust the distance between shaft and blades, then put cable scrap into the corresponding inlet of wire stripper.
Step3: After cut, get the pure copper or aluminum wires and plastic skin wires.
Final Products: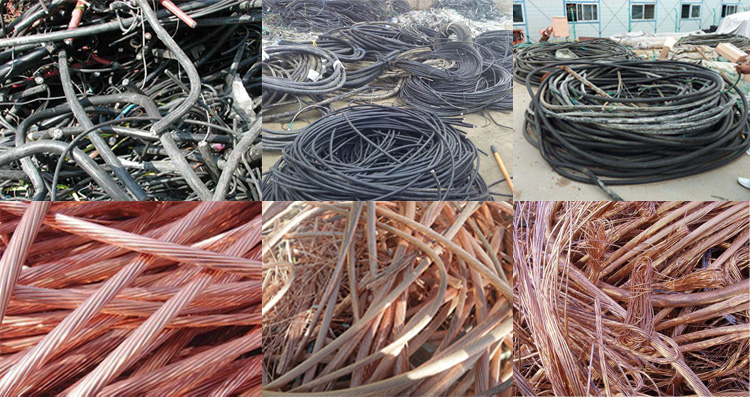 You might also like: