Dealing heavily with machinery has its own set of challenges for everyone. In many industries, we will get to see there is a constant need of stripped wires for various purposes.
When the demand rises, opting for an automated technology is your ultimate way out of the challenge. Have a look at this brilliant electric wire stripping machine and know how beneficial it is in your day to day challenges.
V-KOF automatic wire stripping machine is used for cable cutting and stripping, cable stripping, is a used cable recycling equipment. The machine can separate the cable core from the cable jacket, the blade cuts the cable jacket, and the roller separates the core from the jacket by squeezing.
V-KOF is suitable for all kinds of wires (automatic dispersion), copper-clad wires, aluminum-clad wires and steel wires, especially single-core or two-core flat wires. Stable performance, convenient operation, high efficiency and wide range of uses.
The machine has a total of 15 holes, including 11 round wire holes, 2 double wires (double core flat wires can be stripped) and 2 crimping holes. It is stable, easy to use and very practical, so it is the most common wire stripper. The principle of the wire stripper is to cut and pass through two shafts, and the blades on the shaft can recover copper.
The quality solid aluminium alloy construction assures long years of service even with vigorous use. Furthermore, it indeed features an extraordinary technology like adjustable blades, rollers and a wide range of compatibility.
Above all, wires ranging from 1.5mm to 55mm will easily strip on this machine.With a daily output of 600 ~ 2800KG, you can easily complete your work. Compact form factor and light weight make it easy to carry and carry.
● OEM & ODM.
● One year warranty.
● Pure Copper Motor.
● easy to use
● reliability and robustness
● reduced maintenance times
● low operating costs
● recycle scrap waste copper cable wire
● automatic,electric,high quality
● cheap,china made,hot sale
● small,portable
● widely used in recycling industrial
Email : seo@vanermachinery.com
Mobile&whatsapp : +86 18821659423
Factory Add. : HIGH-TECH INDUSTRY PARK , LUQIAO TAIZHOU ZHEJIANG.

Add.:ROOM 1802, A3 BUILDING, JINYE SHI DAI, JINYE ROAD , XI'AN SHAANXI, CHINA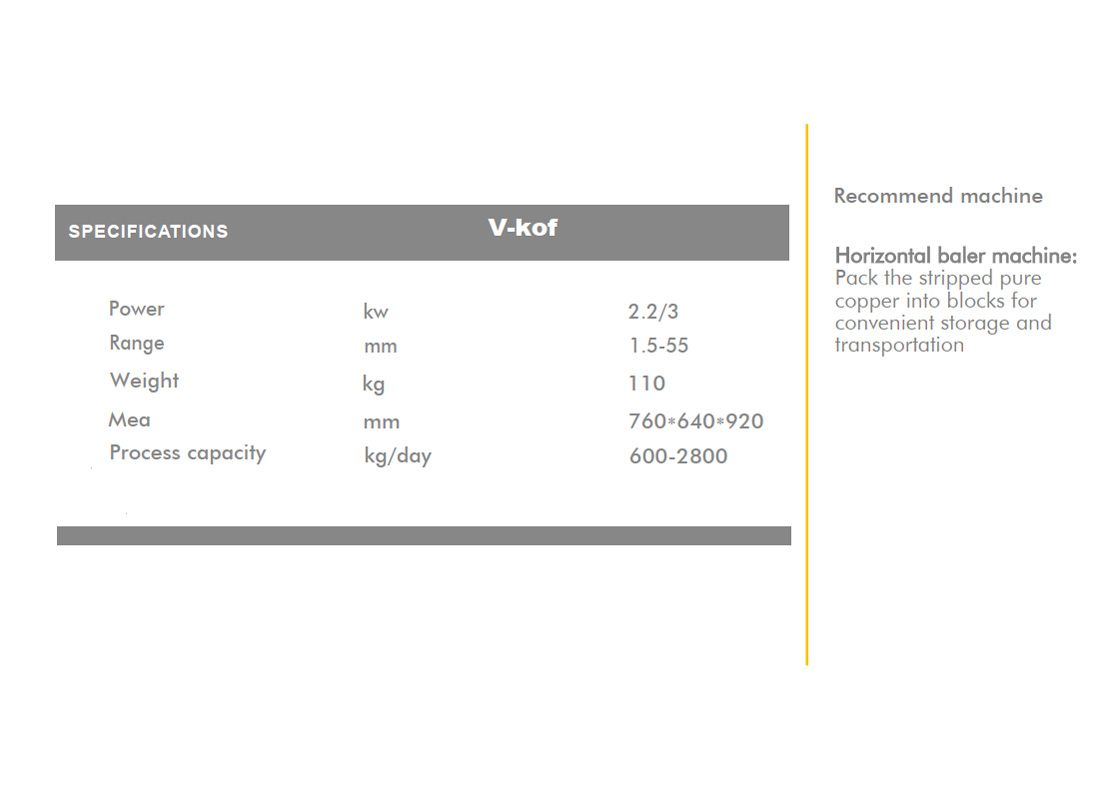 Video: