VANER S55 Cable granulator machine is our flagship produce, the newest manufacture technology, SKD-11high quality blades, the prefect craft of stoving varnish for whole machine, mainly for Europe and North America client who request best machine, prefect maching working efficiency, S55 machine processing is about 1200-1800kg/hour.
● OEM & ODM.
● One year warranty.
● Silent performance.
● Easy to use
● Reliability and robustness
● Reduced maintenance times
● Low operating costs
● 2 year warranty high quality pure copper motor.
● Famous brand electric box:SINEE frequency converter & CHINT/DELIXI electrical appliances.

● SKD-11 Blade made in Japan.

● Extra heavy high-quality steel.

● recycle scrap waste copper aluminium cable wire
● automatic,electric.
● best selling,china made.
● Custom size from mini to big plant.

● widely used in copper wire recycling industry.
Email : seo@vanermachinery.com
Mobile&whatsapp : +86 18821659423
Factory Add. : HIGH-TECH INDUSTRY PARK , LUQIAO TAIZHOU ZHEJIANG.

Add.:ROOM 1802, A3 BUILDING, JINYE SHI DAI, JINYE ROAD , XI'AN SHAANXI, CHINA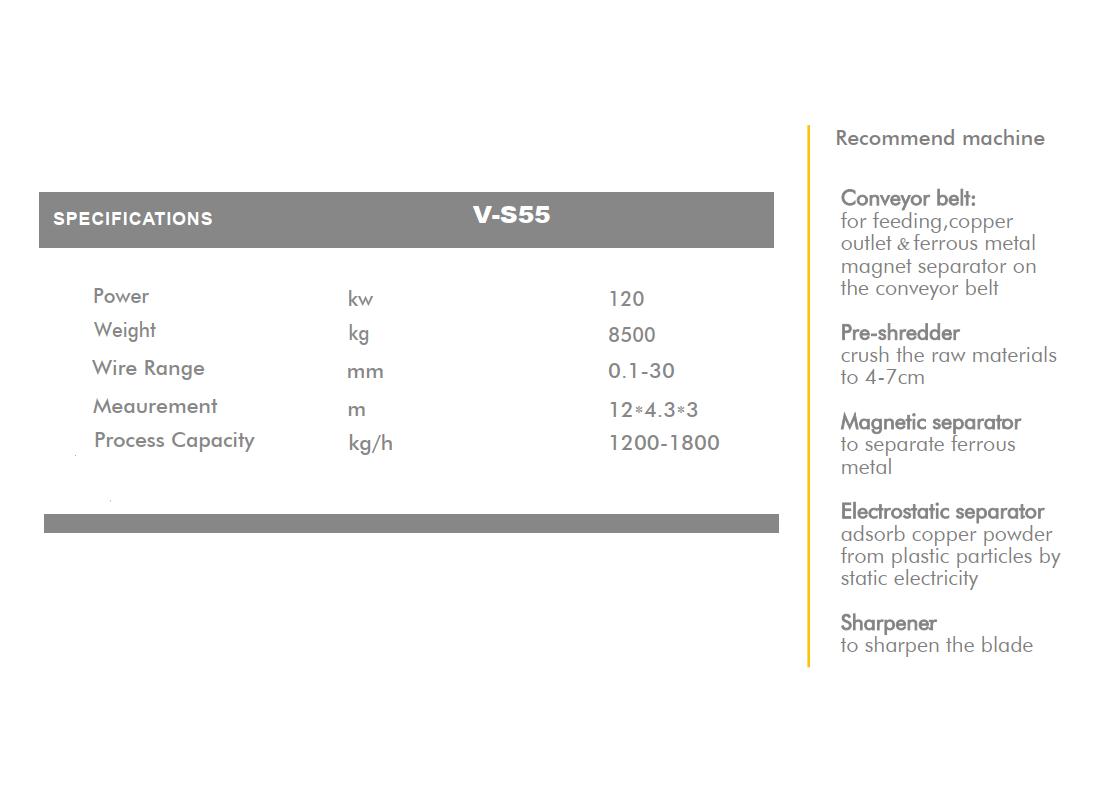 Video: