Factory Video:
Buy our international standard level MR-T motor stator recycling machine to run your recycling business smooth, hassle free and make profits.. Order today !!

Product Description:
● MR-T motor stator recycling machine is used to cut copper from the stator. It can process various motor stators with an outer diameter of 8-30CM.
● First cut the stator / motor in half, and finally remove all the internal copper in 2 steps.
● It is mainly composed of hydraulic pump, hydraulic control system, tangential cylinder, pull cylinder and electronic control system.
● It has high cost performance and convenient use.
● The equipment uses a hydraulic system with stable disassembly function, which greatly improves disassembly efficiency and reduces labor intensity.
● The cutting blade is made of high wear-resistant hard alloy, which is easy to operate, reliable, fast cutting, and does not produce adhesion and burrs.
● Equipped with automatic thread gripping device, which can greatly reduce the labor intensity during operation.
● The cutting blade and the gripper can adjust the reciprocating distance, which is more conducive to the placement of the stator coil.
● OEM & ODM.
● One year warranty.
Product Show: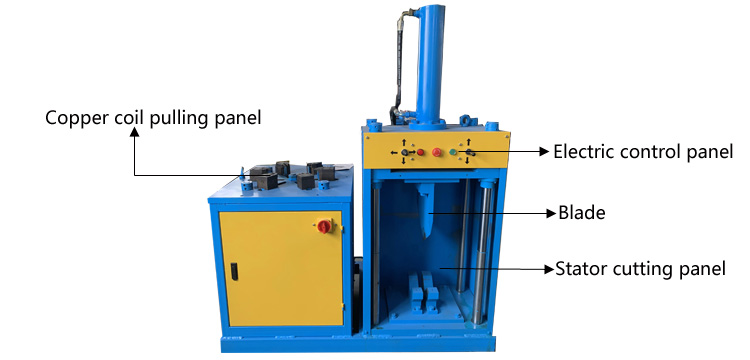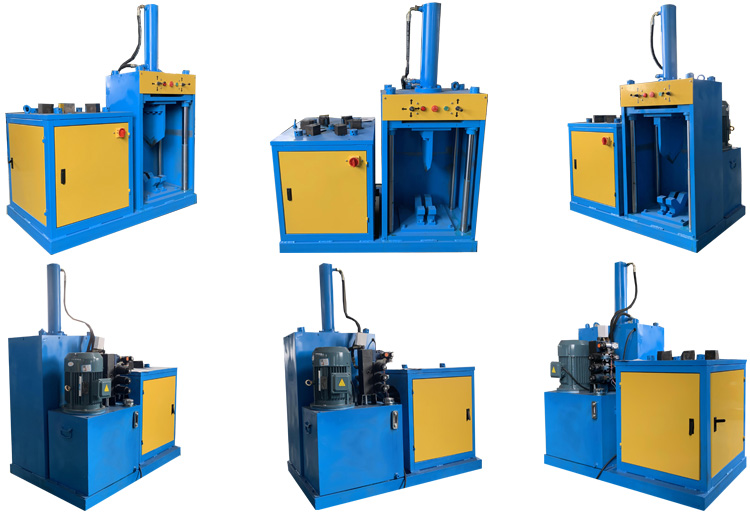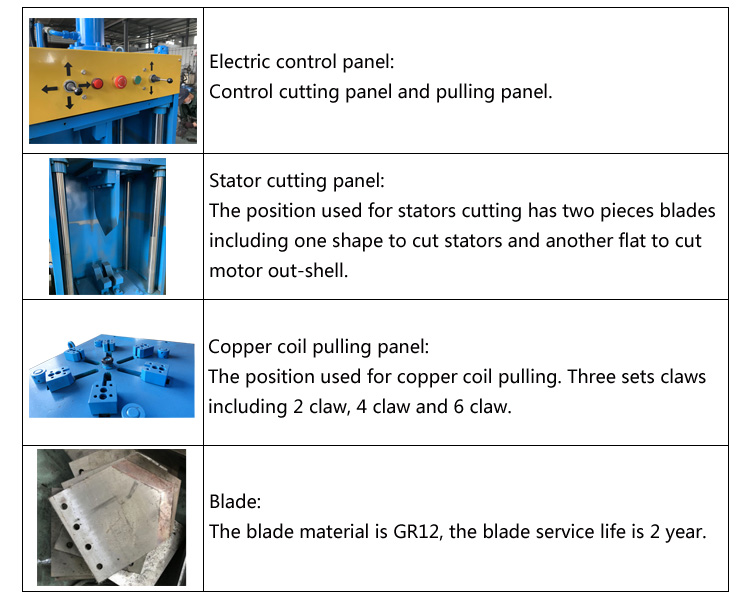 Factory Picture: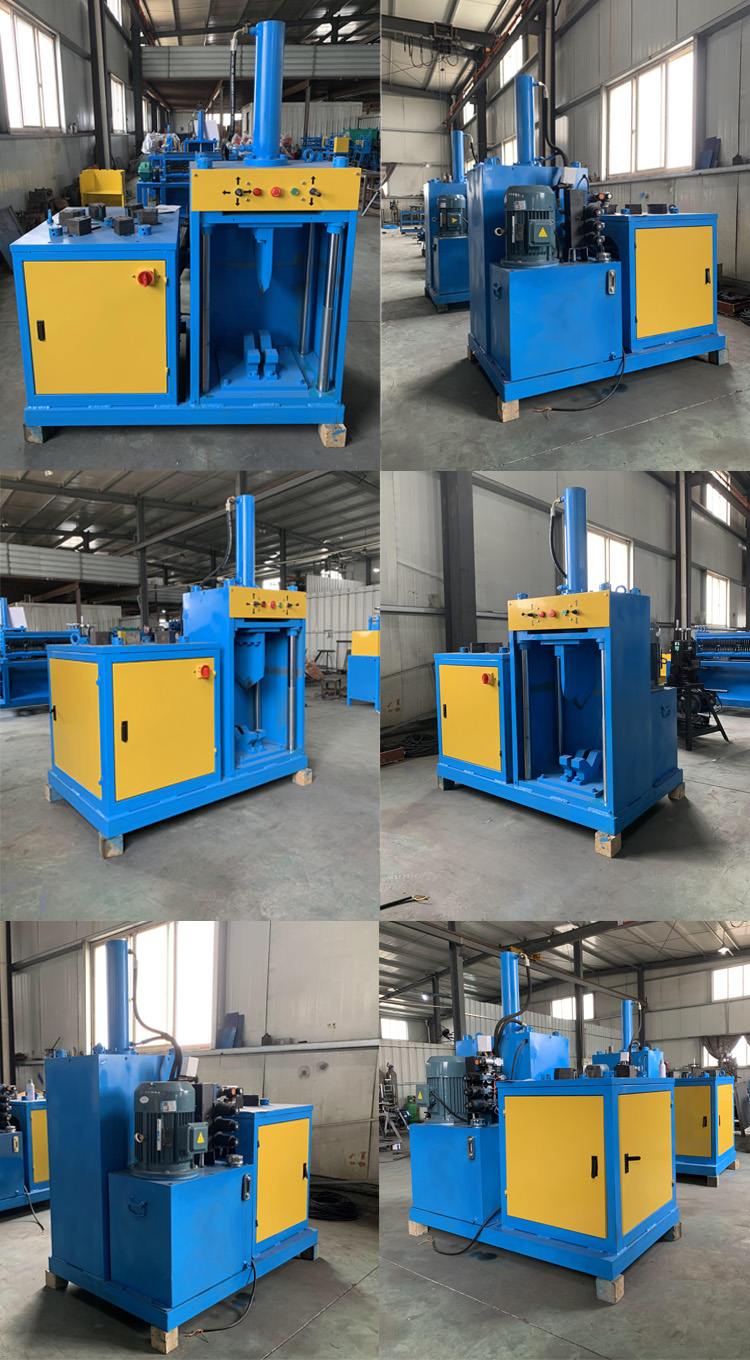 Flow Chart: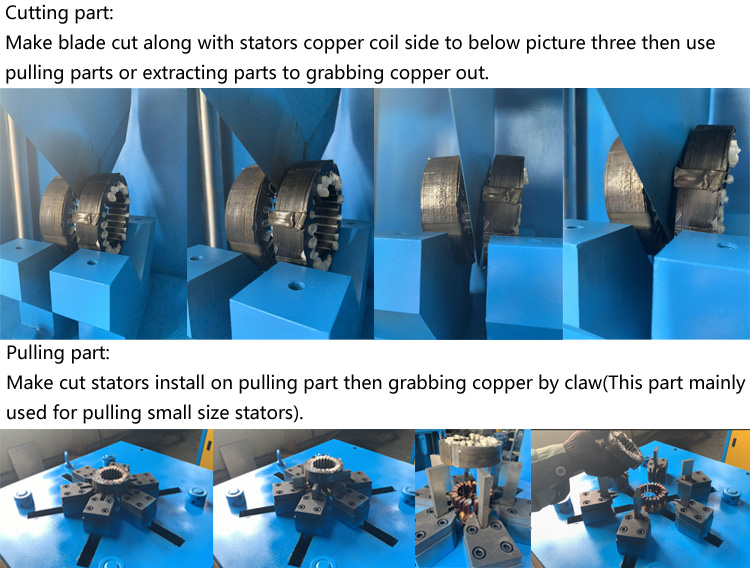 Operation steps:
Step1: Check device connection and power, press switch.
Step2: Cutting part: Make blade cut along with stator copper coil side then use pulling parts or extracting parts to grabbing copper out.
Step3: Pulling part: Make cutted stator installed on pulling part then grabbing copper by claw.
Q & A:
Q: How much hydraulic oil does the machine need each time?
A: The MR-T use hydraulic oil that is commonly used in the local area (because the hydraulic oil will be different depending on the altitude and temperature). The hydraulic oil will not be consumed. The MR-T uses about 65L.
Final Products: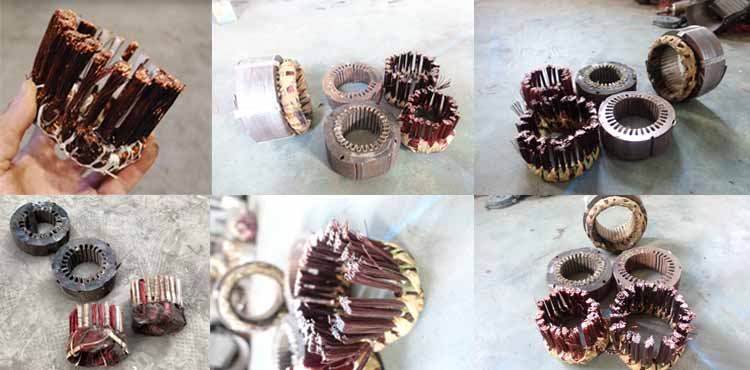 You might also like: