This cable stripping machine is specialized for small wire(1.5-20mm),also can deal with big size cable(30-120mm),it is convenient for operation, the blades can be used for a long time.
● OEM & ODM. ● One year warranty. ● Pure Copper Motor. ● easy to use. ● reliability and robustness ● reduced maintenance times
● low operating costs.
● recycle scrap waste copper cable wire.
● automatic,electric,high quality.
● cheap,china made,hot sale.
● small,portable.
● widely used in recycling industrial.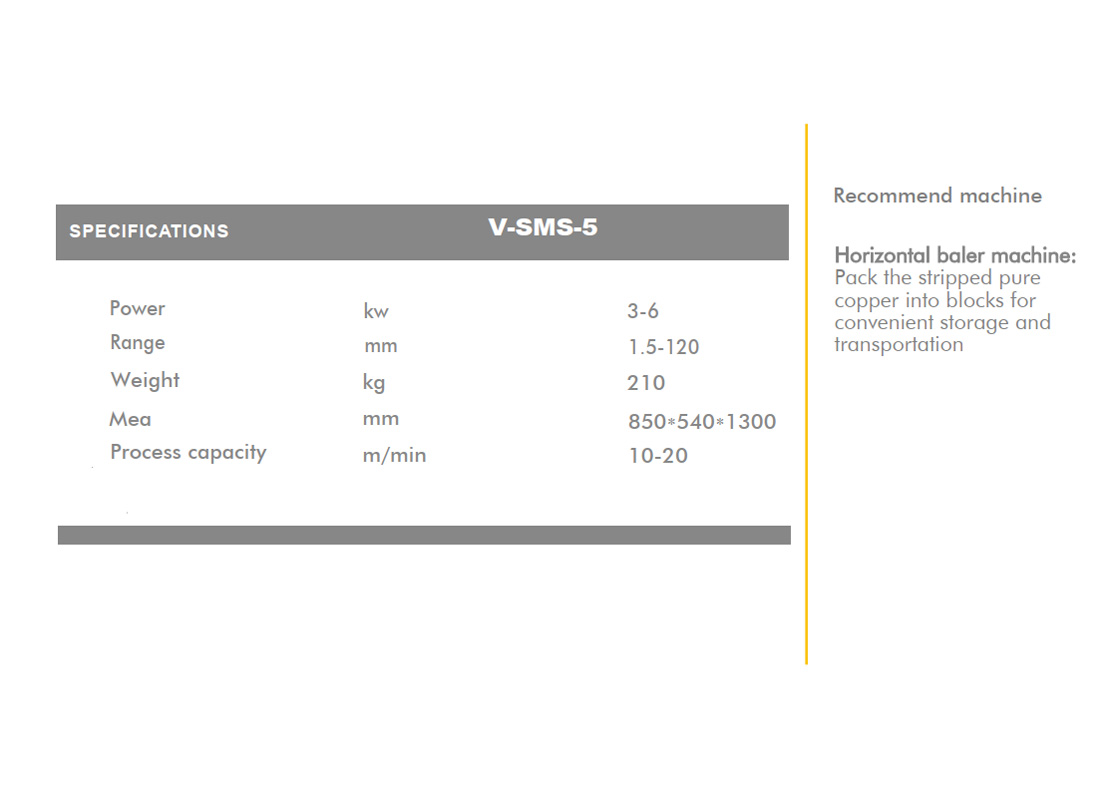 Video: