Factory Video:
Buy our international standard level Big alligator cutting machine to run your recycling business smooth, hassle free and make profits.. Order today

Product Description:
● The major strong points of the Alligator Cutting Machine are balanced and steady transmission, stable running speed against load change.
● Controlled by buttons, the machine is able to accomplish the automatic cutting and manual feeding.
● This series Alligator Cutting Machine is mostly applied in the metal recycled processing plant, disassembling field of scraped vehicles, smelting and casting fields and other industries.
● It is able to process the steel section in different shape and diversified waste structural metal like round steel, square steel, angle iron, I steel, plate steel and steel pipe into the qualified furnace charge through cold cutting.
● Added with appropriate devices, our product can work as the length shearing equipment for small sized steel section in rolling mill.
● In general, the hydraulic drive facilitates the automation of the machine.
● Depending on diversified control valves and especially the combination of hydraulic and electrical control, this Alligator Cutting Machine easily accomplishes complicated automatic working cycle.
● OEM & ODM.
● One year warranty.
Product Show: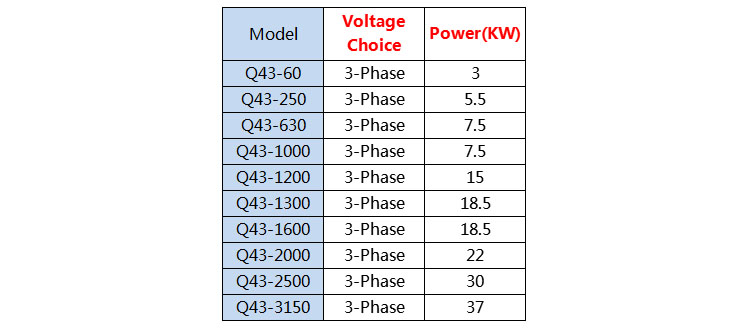 Factory Picture:

Final Products: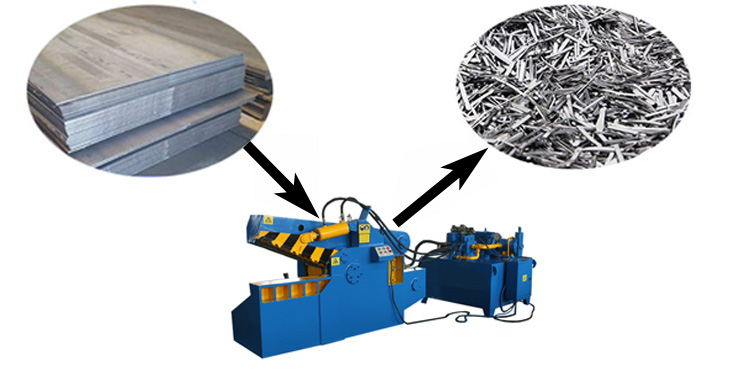 You might also like: