VANER Split type MR-TS Hydraulic Motor Recycling Machine are professional processing scrap electric motor stators.
The working principle of VANER Split type MR-TS Hydraulic Motor Recycling Machine is cut complete stators to two parts then pulling copper from cut stators.
Split type MR-TS has 2 individual main parts to finish the whole cutting and recycling process. The first one is cutting part to cut all motor stators to two parts. The second parts is copper pulling parts which are grabbing copper out from small motor stators.
The cutting part has two pieces difference blades:One piece named sharp knives usd to cut the stators. Another piece named flat knives used to cut the motor housing.
● OEM & ODM.
● One year warranty.
● High productivity.
● competitive price.
● Convenient to operat.

● reliability and robustness.
● reduced maintenance times.
● low operating costs.
● recycle scrap waste copper motor,engine,car motor.
● automatic,high quality.

● best selling,china made.
● Custom size from mini to big plant.

● widely used in manufacturing & Recycling industry.
Email : seo@vanermachinery.com
Mobile&whatsapp : +86 18821659423
Factory Add. : HIGH-TECH INDUSTRY PARK , LUQIAO TAIZHOU ZHEJIANG.

Add.:ROOM 1802, A3 BUILDING, JINYE SHI DAI, JINYE ROAD , XI'AN SHAANXI, CHINA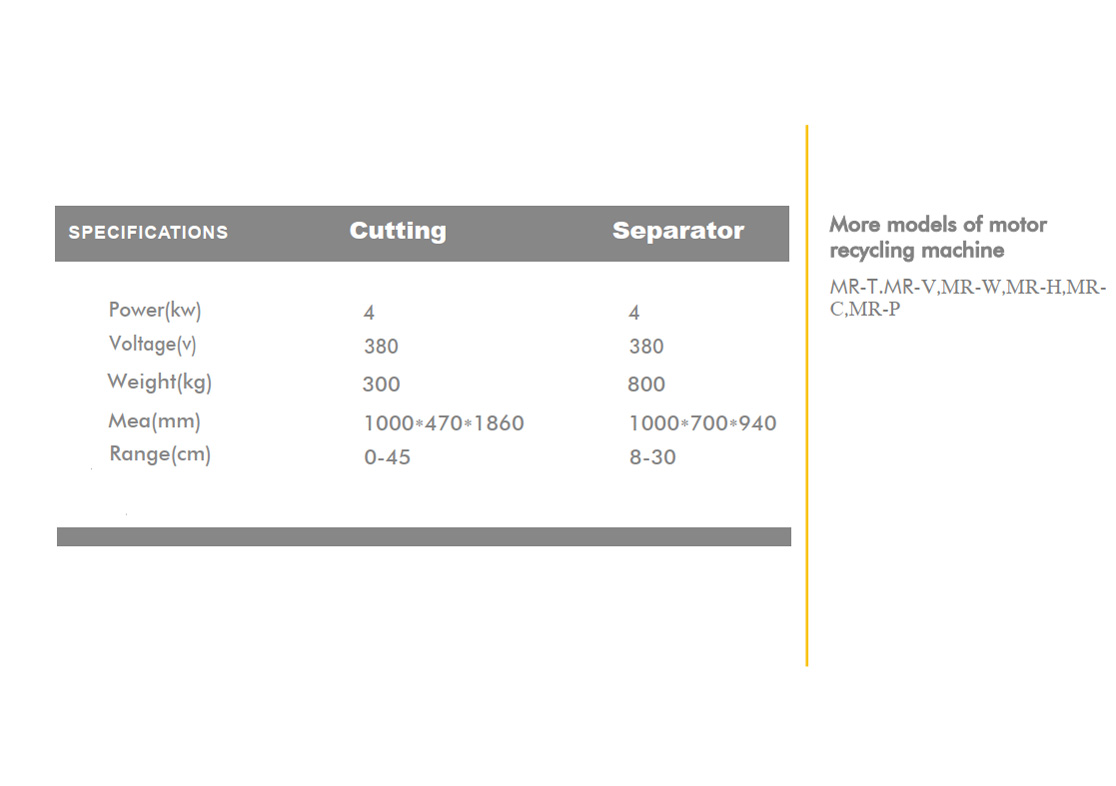 Video: