VANER Split type MR-TS Hydraulic Motor Recycling Machine is professional for processing scrap electric motor stators.
MR-TS has 2 individual main parts to finish the whole cutting and recycling process. The first one is the cutting part to cut all motor stators into two parts. The second part is copper pulling parts which are grabbing copper out from small motor stators.
The cutting part has two pieces of different blades:One piece named sharp knives used to cut the stators. Another piece named flat knives was used to cut the motor housing. It can efficiently dismantle scrap motor stators with a diameter ranging from 8 to 30 cm.
● OEM & ODM.
● One year warranty.
● 99.99% separation rate.
● High quality components.
● Body color: durable plastic-coated.

● Specially customized hydraulic system.
● XUANFENG motor or other same grade motors.
● DELIXI electric box components or other same grade compents.
● Widely used in recycling copper motor stator,engine, and car motor.
● Recycle scrap waste
scrap Copper core motor
scrap fridge compressor

scrap Transformer

scrap motor stator
scrap Alternator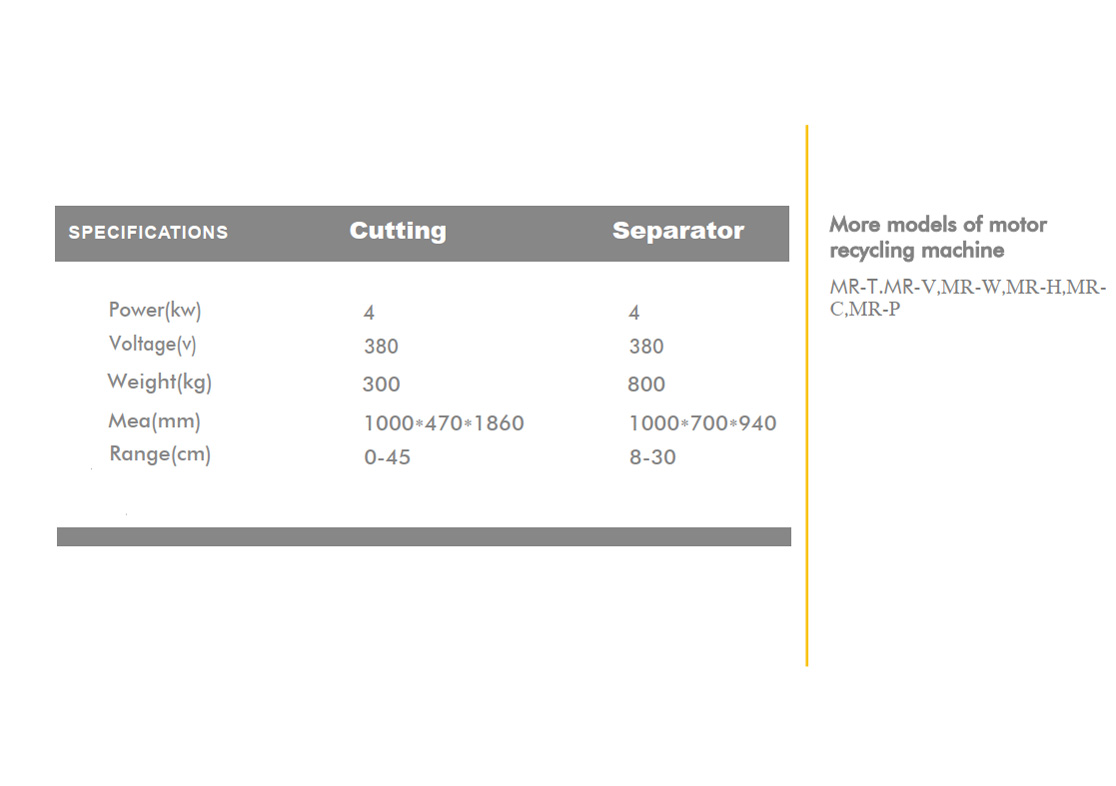 Video: